'We're Glad You're Gone': Golf World Reacts to Bryson DeChambeau's Unapologetic Comments
Published 09/16/2022, 11:30 AM EDT
By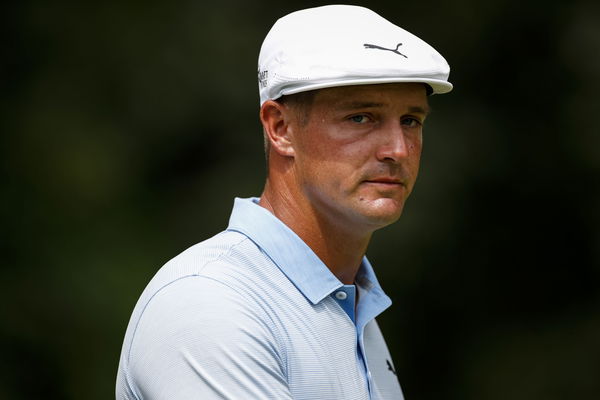 Ahead of the LIV Chicago event in Illinois, controversial golfer, Bryson DeChambeau didn't have the nicest things to say about his decision to leave the PGA Tour. His comments have taken the media by storm, landing him in hot soup.
What did Bryson DeChambeau say about his decision to join the LIV Golf Series?
ADVERTISEMENT
Article continues below this ad
In the pre-match press conference of the LIV event in Chicago, DeChambeau chose to be straightforward with his answers, a decision that has caused him trouble before. When asked about his decision to join LIV, he came up with the worst opening statement.
"This is the biggest decision, besides choosing my agent, that I have made in my entire life," DeChambeau said. Anything beyond this point was like rubbing salt into the wounds of the majority of golf supporters around the world.
"I couldn't be more happy to be over here, I have no buyer's remorse," he further continued. While DeChambeau embraced being a LIV golfer, he did mention he was respectful to his former bosses.
"I have ultimate respect for the PGA Tour and what they've done for my career," he said. "As I've said it from day one, they've allowed me this opportunity." The 2020 US Open winner also reserved special praise for golf legend, Tiger Woods.
"I have to look back and thank Tiger for this opportunity because he's the one that's ultimately created this," he said about Woods.
As seen before, DeChambeau's comments sparked an outrage on the internet, with fans happy to see his back. Here is a selection of those tweets.
Translated

'I went for the money. Please like our new tour so that the money keeps rolling in because you know what, I love money'

I won't be tuning in to Liv golf. I love competitive sport. Exhibition sport just isn't my thing.

— Brian (@campbellbrianh1) September 16, 2022
Because he's selfish !!!.. no investment in junior golf or minor tours = no future .. he doesn't care ( not the others mercenaries) forgetting their roots !!..anyone who supports them are guilty of killing golf by their association !!

— Byron Flynn (@ByronFlynn1949) September 16, 2022
If he wasn't offered massive money he would be nowhere near LIV golf. Same as everyone who joined. FACT. Everything he's saying is bollox. GOOD CHAT👍🏻

— Mr H (@MrH71748444) September 16, 2022
Good. We're happy he made that choice as well. So nice not to have to watch him anymore.

— Norma Meyer (@nynormie) September 16, 2022
DeChambeau demands a chance for LIV Golf
ADVERTISEMENT
Article continues below this ad
Answering another question in the same press conference, DeChambeau stressed why LIV Golf was unique and deserved a competitive chance to be on the calendar. "I personally believe that over the course of time they [PGA and LIV] will come to a resolution, there has to be," he said.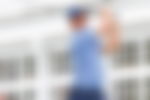 "I mean it's only in the best interest of the game of golf down the road. I hope they are open-minded enough to just give this a chance and you might see something pretty cool," he continued.
ADVERTISEMENT
Article continues below this ad
DeChambeau will be next seen in LIV Golf's fifth event in Chicago. He will lead his team, Crushers GC, again after securing a runner-up finish in the team event at Boston.
Edited By: Manaal Siddiqui