'What Chronic Are You Smoking': Wiz Khalifa's Weird Dream Involving Tiger Woods Makes Fans Go Bonkers
Published 01/25/2023, 10:03 AM EST
By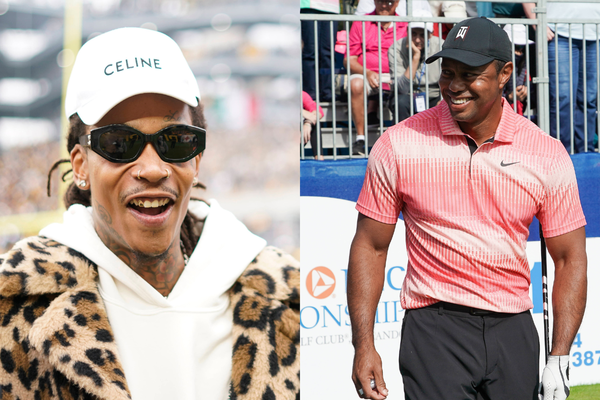 Popular American rapper, Wiz Khalifa, may not have many golf tricks up on his sleeve, but he does remain an enthusiast of the sport. His bold character and unapologetic behavior have often turned heads. So was his recent tweet, where Khalifa shared the details of one of his dreams. Interestingly, it featured golf legend Tiger Woods alongside Hollywood actor, Cuba Gooding Jr.
Wiz Khalifa dreams about Tiger Woods
In a tweet that he published recently, Khalifa mentioned what happened in a dream of his. By his own admission, he caught up with golf great Tiger Woods. But he wasn't the only star man in his dream, with actor Cuba Gooding Jr. also making an appearance in his dream. Check out the tweet.
ADVERTISEMENT
Article continues below this ad
I had a dream Tiger Woods and Cuba Gooding Jr were at my dinner table cussin up a storm

— Wiz Khalifa (@wizkhalifa) January 24, 2023
In his dream, Khalifa sat alongside Woods and Gooding Jr. at the dinner table "cussin up a storm." How did the famed interaction end? Well, Khalifa didn't reveal that part, but it's a shame that the event resorted to a dream.
Indeed, fans left no stone unturned in their reactions to Khalifa's tweet. Several of them pondered on how the meeting would go between the golfer, rapper, and actor. Others questioned whether Khalifa's dream was a made-up one. Here's a selection of all such tweets.
That shit would be hilarious..

Tiger: STFU Radio! 😂

— Darisktaker🎲🎰 (@bossvybes) January 24, 2023
That's realistic for Cuba at least cuz he be cuttin up lol

— Lil Miss xo (@LilMissTChris) January 24, 2023
i had a dream you was cooking up a storm in myvdisney kitchen and you pulled out a cook book and it was the most disgustinest thing i had ever tried but i didnt hurt ur feelings so i lied and said i liked it

— Karma Lozeau (@johnnyboy76467) January 24, 2023
what chronic are you smoking Wiz
I want some 😂

— ️️ ️️️️️️️️️  (@mirzaLtd) January 24, 2023
I had the weirdest dream with Cuba in it too omfg 😭😭😭🥹

— K!nG Th0tt! (@br00msticks) January 24, 2023
Can I buy what you smoke before you sleep dude

— BaconKilledMyLlama/J-PennD.I.E (@BKML_YT) January 24, 2023
Swear my dreams are like this , wild as hell to the point i feel embarassed sharing them when it's shit like this 😂

— Young CAIRO (@Pxbrghprincess) January 24, 2023
Interesting dinner I suppose. Lots to learn from both!

— Austin Muller 🫥 (@__Austin316) January 24, 2023
Interestingly though, did you know that Khalifa's two guests, Woods and Gooding Jr, were close to joining hands for a movie?
The story of Tiger Woods' biopic
ADVERTISEMENT
Article continues below this ad
In the aftermath of Woods' scandal that left his public image of a perfect family man shattered, Holywood movie directors found it apt to convert the story on the silver screens. Several producers fought to bid for the rights to Woods' story, but the majority were convinced about the lead role.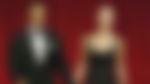 Then in his 40s, Gooding Jr, who played critical roles in movies such as Jerry Maguire, Pearl Harbor, and Gladiator, was amongst the first names to play the protagonist. The actor's likeness to Woods, alongside his ethnicity, meant Gooding was never troubled to resemble Woods. Additionally, he was already an established actor in Hollywood with worldwide fame.
ADVERTISEMENT
Article continues below this ad
However, the movie never hit the sets due to various reasons. But should a biopic on Woods be made, do you think any actor could contest against Gooding Jr for that role? Let us know your thoughts in the comment section below.
Watch This Story – Tiger Woods Extends His Beef With Liv Golf Chief Greg Norman
Edited By: Manaal Siddiqui