What Hat Does Kirk Triplett Wear on the Champions Tour?
Published 11/14/2021, 12:43 AM EST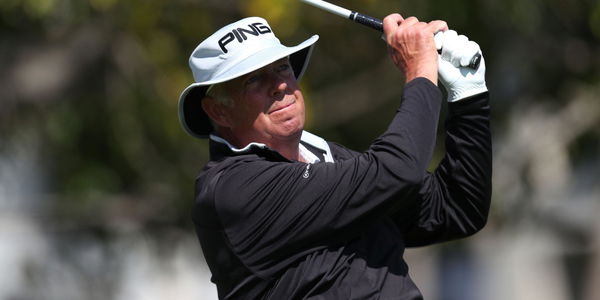 ---
---
It sometimes happens that an athlete comes to be known for something other than what they are known for. On the course, we have Kirk Triplett catch attention because of his hats, which are always memorable for many fans. This time, Triplett is also on the news because of his play, delivering an impressive performance at the Charles Schwab Cup Championship in Phoenix.
ADVERTISEMENT
Article continues below this ad
Having started his PGA Tour career in the 80s, Triplett has been around for decades. The 59-year-old has been playing with his own unique style, playing on the Champions Tour since 2012.
Let's take a look at Triplett's hats, and how they have gained attention.
ADVERTISEMENT
Article continues below this ad
Is Kirk Triplett loved for his bucket hats?
Now, if one has seen Triplett play on the course, it must have been with his 'PING' bucket hat on his head, mostly white in color. While he has won three PGA Tour events in his career, Triplett's hat has become somewhat of a very important part of his attire. In fact, fans recognize Triplett with his bucket hat.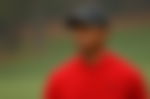 To many, he might just be the golfer who wears the bucket hat.
It is undoubtedly seen as his signature, brought up many times while he plays at an event or so on.
An iconic bucket hat day remains him wearing a Disney's Shaggy Dog bucket hat.
Another cute moment was him wearing a Cars bucket hat.
Having said that, Triplett's bucket hat is almost always brought up, mostly out of habit. People do believe the Champions Tour star rocks the bucket hat, completely owning the look. Of course, as the golfer has been consistent in his attire, one cannot separate the two anymore. Some fans also look to buy Triplett's hat, looking to wear what he is wearing.
ADVERTISEMENT
Article continues below this ad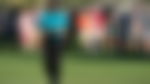 At the Charles Schwab Cup Championship
The event held at the Phoenix Country Club is probably one of Triplett's best performances this year. While he had a fantastic 2019 with eight top-ten finishes, he has only had five top-ten results during the 2020-21 season.
ADVERTISEMENT
Article continues below this ad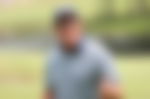 While the game on the course remains unpredictable, one can only hope that Triplett continues to perform well, all while wearing his iconic bucket hat.