What Sunglasses Does Phil Mickelson Wear on the Golf Course?
Published 12/25/2021, 3:30 PM EST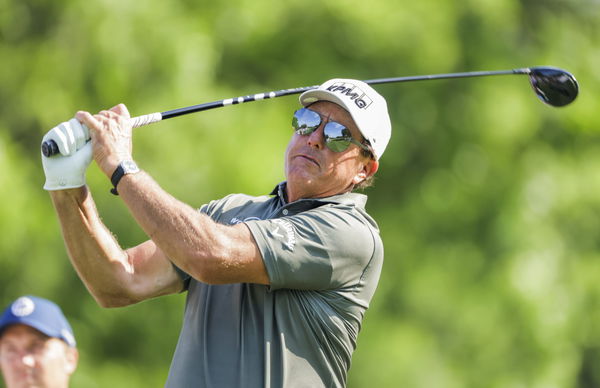 ---
---
Phil Mickelson is one of the most prominent golfers on the PGA Tour. He has 45 PGA Tours and six major championship wins in his career so far. Moreover, Mickelson also became the oldest player to win a major championship, as he won the 2021 PGA Championship. He won this event at 50, at Kiawah Island. 
ADVERTISEMENT
Article continues below this ad
Since the pandemic break, Phil Mickelson has started wearing sunglasses while playing golf. Meanwhile, wearing sunglasses while golfing isn't a common sight, and hence it amused everyone. Moreover, he revealed the exact reason for wearing these glasses on a golf course during an event. So, let us see why exactly does Phil Mickelson wears sunglasses?
ADVERTISEMENT
Article continues below this ad
Why did Phil Mickelson started wearing sunglasses?
Phil Mickelson wore sunglasses for the first time at the Charles Schwab Challenge, which was the first event after the pandemic. After a few days, Mickelson was in the commentary box, where they asked him the reason for wearing sunglasses. "Back during Covid break, I did this Carac cream, which is like skin cancer chemotherapy treatment on your face for like two weeks," said Phil.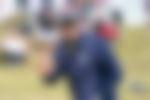 "You skin blotches up, and you kill these cancer cells that you can't see. And when I went outside, I had to wear some protection. So I wore these glasses to kind of protect the area around my eyes." However, it wasn't clear if he was using the cream as a precaution or to combat an existing condition. 
Moreover, Phil Mickelson said they didn't move around while swinging, and it helped him to keep his eyes relaxed as well. Hence, the 2021 PGA Championship winner decided to wear glasses every time while playing on a golf course. 
Watch This Story: All You Need to Know About Tiger Woods' $8m Flagship Restaurant/Sports Bar
What brand of sunglasses does Phil Mickelson use?
As we know why Mickelson uses sunglasses on Tour, nevertheless, the question remains, what brand of sunglasses does Phil use? The exact brand of his glasses isn't known yet. Even though Callaway is Phil's sponsor, he doesn't wear their glasses. He has kept the secret with himself and has never disclosed the exact brand to anyone.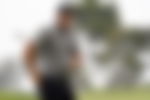 But a few people think Phil uses Uswing Green Reader sunglasses. It is said he found them while playing in the Macau Open in 2019. However, Phil Mickelson has never revealed or promoted the brand anywhere. 
ADVERTISEMENT
Article continues below this ad
Who makes Phil Mickelson's new sunglasses?
Uswing is a small Chinese company that sells sunglasses in China and Taiwan. Moreover, they have designed the Uswing Green Reader sunglasses specifically for golf, and it has helped Mickelson while playing golf. Furthermore, Callaway is Phil's sponsor, and even they have their glasses. 
ADVERTISEMENT
Article continues below this ad
The 51-year-old cannot endorse or reveal these sunglasses publically. Moreover, Phil is so used to these sunglasses that he cannot play at an event without them. However, there is no official confirmation or information about the same. These are just speculations that may or may not be true.