'What the F**k Was Up With Phil Mickelson': Paige Spiranac Puzzled About Lefty
Published 06/19/2022, 12:30 PM EDT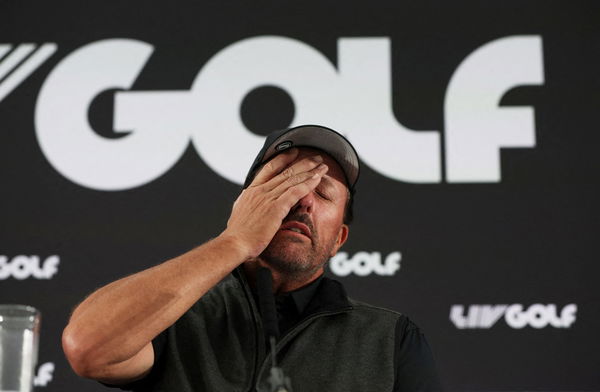 Phil Mickelson fans were in shock when he showed up for the inaugural LIV Golf Invitational Series event in London. He looked nothing like the six-time major champion the golf world knew before he went into exile a few months back.
Best friends and co-hosts of the podcast 'Playing a Round with Paige Renee,' Paige Spiranac and Amanda Rose, felt the same way about Mickelson. "What the f**k was with Phil Mickelson?" the former professional golfer Spiranac asked.
ADVERTISEMENT
Article continues below this ad
The two discussed the topic in the latest episode of their podcast LIV Drama & U. S. Open Preview. "He literally took that don't blink thing to heart," the golf analyst Amanda Rose said about the golfer's eyes.
"He also showed up looking like a guy that just got divorced," she explained. Mickelson wore all black to the LIV Golf event and had even grown a mustache and beard. "Your (Mickelson's) hair and your beard don't match," Rose further added. "Like shave it or dye the beard. You got to do one or the other."
Phil Mickelson wore Augusta National merchandise to LIV Golf! 
"The first day, Paige, I don't know if you saw this, but he had on an Augusta pullover," Rose said. "Like a vest with a logo… with the Augusta logo on it."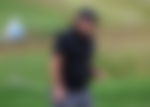 Mickelson had a vest just like the golf analyst explained. However, he had blacked it out at the London LIV Golf event. According to Amanda Rose, the golfer wore it inside out by the ninth hole. 
"He had a lot going on between Augusta wear and disheveled old man look," she added, to which her co-host Spiranac agreed. 
Lefty at the LIV Golf Invitational Series' inaugural event
The LIV Golf London event was Mickelson's comeback tournament after a four month hiatus. He was also the captain of the HY FLYERS GC. 
ADVERTISEMENT
Article continues below this ad
Although he started with an impressive 69 at the Centurion Club, his ranks descended by shooting 75 and 76 in the following rounds. The golfer ended up scoring an overall 10-over and finished in 34th position.
Interestingly, Mickelson revealed the secret behind his facial hair at the U. S. Open press meet. According to him, he will keep the style until his loving wife says otherwise. 
ADVERTISEMENT
Article continues below this ad
Although he has a cute reason to grow facial hair, wearing a vest with the Augusta National logo was unexpected for Mickelson. As per the hosts of Playing a Round with Paige Renee evaluations, the golfer does have a lot going on right now. 
Watch This Story: An Unbelievable Story of How Phil Mickelson Made $1m in Less Than 3 Hours