When Bryson DeChambeau Disagreed With the USGA Over a Controversial Rule: 'That Was Never My Intention…'
Published 08/30/2022, 7:00 PM EDT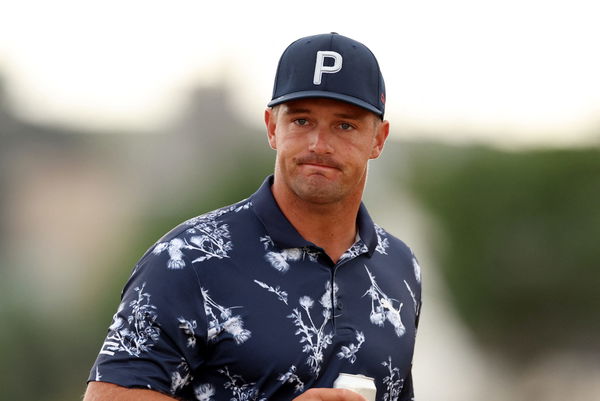 Bryson DeChambeau is probably one of the most calculative golfers of all time. Popularly known as "The Scientist", DeChambeau approaches the game with an incomparable analytical skillset. But when the exact skillset you are renowned for goes against you, people tend to notice.
Bryson DeChambeau and his mystery tool in question
ADVERTISEMENT
Article continues below this ad
The question arises, what was this tool that challenged the scientist after all? Well, to our amusement it was a protractor that created the controversy.
Also popularly known as a drawing compass, DeChambeau apparently used the device as a referencing tool. The USGA, however, deemed its use as illegal under Rule 14-3a of the Rules of Golf. The organization deemed that this might put the player at an advantage, which would be unfair to the rest.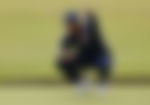 DeChambeau finally acknowledged the incident and said, "Look, I'll say one thing. I will say it's unfortunate. That was never my intention, to skirt the rules or anything like that. It was just a device I thought had been used for a long time in different fields. It shouldn't be an issue. It's not a distance-measuring device. It's just a referencing tool."
Bryson's unconventional approach to the sport
As a matter of fact, this was not the first time the USGA deemed Bryson's approach non-conforming. The non-governmental organization that governs the rules associated with the game of golf has been in a conflict of interest with the pro-golfer once before.
In 2017, the USGA ruled out his use of the putter for the side saddle stroke. The governing body deemed this stroke as non-conforming, just like it did for Bryson's use of the calculator.
ADVERTISEMENT
Article continues below this ad
John Bodenhamer, a senior USGA official stated, "I've got to be honest with you, Bryson is amazing. We had a great discussion. We applaud his innovation. He always is on the cutting edge. And I think we need to be talking with him more often to get a sense of how technology can be used by players. I think we'll see him continue to push things to make himself better and we applaud that."
Let's see how things turn out between DeChambeau and the USGA in the coming years.
ADVERTISEMENT
Article continues below this ad
What do you think about Bryson's unconventional approaches towards the game? Share your views in the comments section below.
Watch This Story: Tiger Woods who rejected $800 million LIV Golf offer, slams PGA tour for scr*wing up his valuable legacy 
Edited By: Manaal Siddiqui