When John Daly Had a Heartwarming Gesture For His Son Despite Battling With Bladder Cancer
Published 09/22/2022, 2:30 PM EDT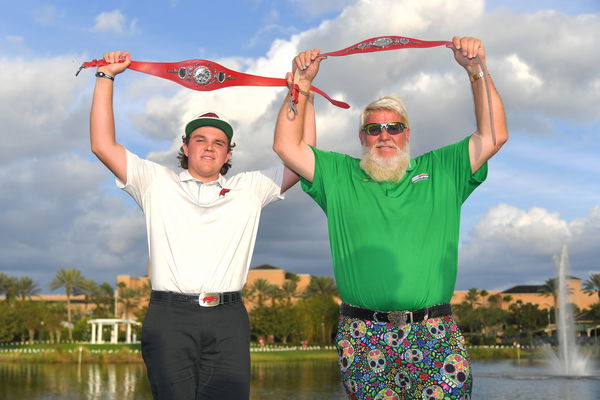 John Daly has fought several battles over the years. Some of his personal struggles, or his professional battles. But many regard the most recent battle with cancer as Daly's biggest test. Throwback to 2020, when John Daly took a risk with his diagnosed cancer to play a golf tournament with his son.
ADVERTISEMENT
Article continues below this ad
From his four marriages, the 56-year-old golfer has three children. His
youngest
son John Patrick Daly II has closely followed his dad's footsteps and is also talented when it comes to the game. Since many see the similarities between the father-son duo, Daly's son is widely known as John Daly Jr.
Big John has always been a free-spirited person. He loves to share his thoughts and feelings with the world. Though he was diagnosed with cancer, that didn't stop the 2 time Major winner from playing golf with his son in front of millions watching around the world.
ADVERTISEMENT
Article continues below this ad
John Daly prepones Cancer surgery to play tournament with son
Back in 2020, Daly was diagnosed with bladder cancer. Though many would be sad and depressed about the news, the Wild Thing said, "I'll beat this sh*t, f*ck cancer". Moreover, Daly decided to enter the father-son PNC Championship tournament with the hope of playing golf with his son.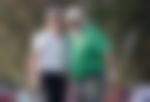 However, he was stopped in his tracks, as the doctors told Daly they wanted him to undergo a procedure connected to his treatment. To make matters worse, the timing of the operation could have clashed with the golf tournament. Nonetheless, cancer treatment was not going to stop Daly from playing golf with his son.
The 2-time Major winner decided to undergo the treatment in November, so he could have enough time to recover and get himself ready to play in December. And the golfer's plans did work out, as Daly was back on the golf course beside his son to take part in the 2020 PNC Championship. The father-son duo ended the event in 8th position, just below Tiger Woods and his son, Charlie Woods.
ADVERTISEMENT
Article continues below this ad
Nonetheless, a year later in the 2021 PNC Championship, the Daly family came back to the father-son tournament to take home their first win. The then 18-year-old Daly Jr. got a joyful hug from his two-time Major winner father following their great triumph.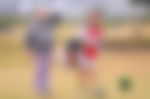 As far as Daly's battle with bladder cancer is concerned, doctors have told Big John that his cancer battle could take years to fully conquer. But we are quite familiar with the fighting spirit of the 'Wild Thing' and hope he overpowers cancer in the upcoming years.
ADVERTISEMENT
Article continues below this ad
What do you think of Daly's spirit to play a golf tournament with his son? Share your thoughts in the comments section below.
Watch this story- John Daly Once Spilled the Beans on His Short Temper