When Justin Thomas Reflected on His First Meeting With Jack Nicklaus: 'I've Tried to Take Advantage of That'
Published 01/26/2022, 12:20 PM EST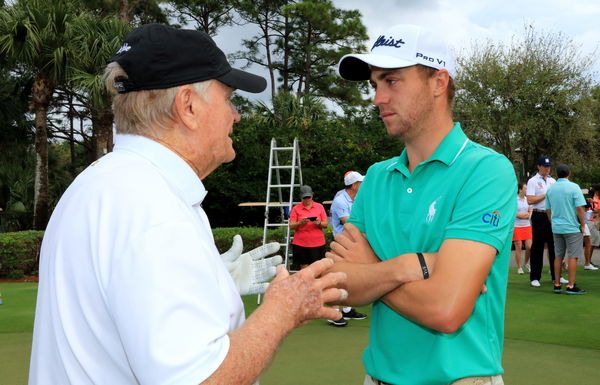 The whole golf world celebrated the 82nd birthday of Jack Nicklaus on January 21. However, the story Justin Thomas shared on his 80th birthday remains fresh for so many reasons. 
Justin said that when he met Nicklaus for lunch in Florida, the golf legend told him to give him a call whenever Justin needed to. He quoted Jack, "If you ever need anything or want to talk, just call." The young golfer explained that he indeed took advantage of that whenever he needed it. 
ADVERTISEMENT
Article continues below this ad
How did Justin take advantage of Jack Nicklaus' offer? 
It would not be an exaggeration to say that the advice from Nicklaus is why Justin Thomas is still ranking under the Top 10 of the Official World Golf Rankings. And how did he do that? Justin used the 'phone-a-friend' option the golf veteran offered him.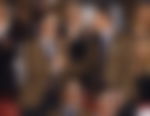 The urge to win the most titles was high between Jordan Spieth and Justin as they both were part of the same high school and the same age. Although it was a friendly competition between the two, the young golfers tried harder to achieve their goals. As Spieth began his career with multiple wins, including a major, the pressure was too much for Justin to handle. 
Thankfully, Justin remembered Nicklaus' offer and called him for advice. He explained that before talking to Jack, he used to play aggressively no matter how good or bad the days were. After the talk, Justin realized his mistakes and changed his perspective on the sport. 
The legendary advice which helped Justin Thomas! 
Justin still remembers what Nicklaus told him when he called for advice. "When you're hitting it bad, you can't do that. When I'm playing bad, I need to just hit the green. I remember that talk a lot." The advice helped Justin to conquer the world of golf. 
ADVERTISEMENT
Article continues below this ad
The 28-year-old currently holds the 6th position in the OWGR list. He has won 14 PGA Tour events, including the 2017 PGA Championship; Thomas also represented his country at the 2020 Tokyo Olympics. 
The words of Jack Nicklaus didn't help Justin win but helped him make better choices. Sometimes, it is all everyone wants; An assurance from an experienced player. 
ADVERTISEMENT
Article continues below this ad
Watch This Story: Watch Bryson Dechambeau Goes Spearfishing in the Bahamas
Nicklaus knows the struggle that the young golfers might experience along the way, and he extended his arm to help them. Justin took the help, and now he is one of the best golfers in the world.