When Phil Mickelson Was Ready to Sabotage a Major Championship During His Wife's First Pregnancy
Published 06/16/2022, 5:00 PM EDT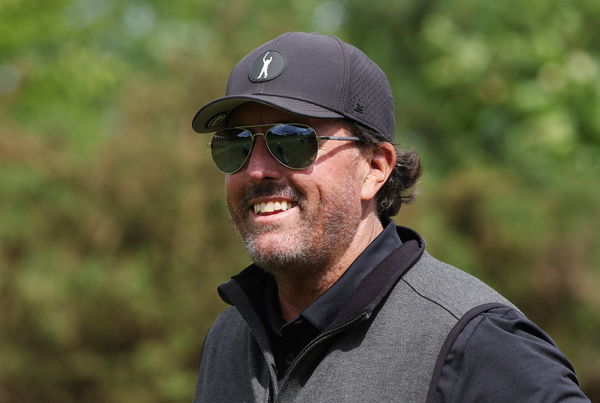 After turning professional in 1992, Phil Mickelson couldn't win a major until 2004 at the Masters Tournament. In fact, he hasn't won a U. S. Open title till now. Yet, the golfer almost gave up in the middle of the event in 1999 due to a personal obligation. 
Amy Mickelson was pregnant with their first child and was near the due date when her husband went to play in the 1999 U. S. Open. Widely known as the family person, Mickelson didn't want to lose the opportunity to be with his wife at their child's birth. 
ADVERTISEMENT
Article continues below this ad
According to the golfer, his caddie at the time, Jim 'Bones' Mackay, carried something even more valuable than a golf bag throughout the tournament; A beeper. The golfer explained that he would have left the event anytime the beeper went off, indicating that the birth of his first child was near. 
Fortunately, his firstborn Amanda was born a day after the tournament ended. And Mickelson was back in Arizona to witness the memorable moment. 
Phil Mickelson lost a chance to win his first major with a 1-shot margin! 
Payne Stewart won the 1999 U. S. Open with a one-stroke lead against Mickelson. Notably, the now 6-time major winner had not won a major at the time of the tournament.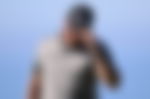 "This is a disappointing day," Mickelson said after the event. "But in the next couple of days, we're expecting our first child," he added. "So that evens it out. I'm pretty excited about that."
Twenty years ago, Payne Stewart outlasted Phil Mickelson in the 1999 U.S. Open at Pinehurst, and left Phil with these words.

Stewart passed away four months later in a plane crash. pic.twitter.com/2NdEVhLhId

— PGA TOUR (@PGATOUR) June 16, 2019
Even his opponent was happy for the new father. You're going to be father," Stewart said to Lefty after making his winning putt. 
Mickelson's saga to be the runner-up began in 1999
Despite having the pressure of having a child, Mickelson ended up being the runner up in the 1999 U. S. Open. However, little did he know then that all he could do was be a runner-up at the event. 
ADVERTISEMENT
Article continues below this ad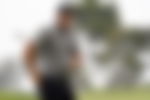 Mickelson has won 6 majors throughout his career. Yet, he hasn't won a U. S. Open title. However, he has a record of being the second in the event. He has won runner-up at the major six times. 
After 1999, the history repeated in 2002 against Tiger Woods when he lost against a three-shot lead. Lefty found himself in second place at the U. S. Open in 2004, 2006, 2009, and 2013. 
ADVERTISEMENT
Article continues below this ad
Mickelson is playing at the U.S. Open this week at the Country Club, Brookline. Do you think he can finally win the tournament? 
Watch This Story: An Unbelievable Story of How Phil Mickelson Made $1m in Less Than 3 Hours