When Tiger Woods' Father Revealed the Origin of His Son's Famous Nickname
Published 08/29/2022, 6:30 AM EDT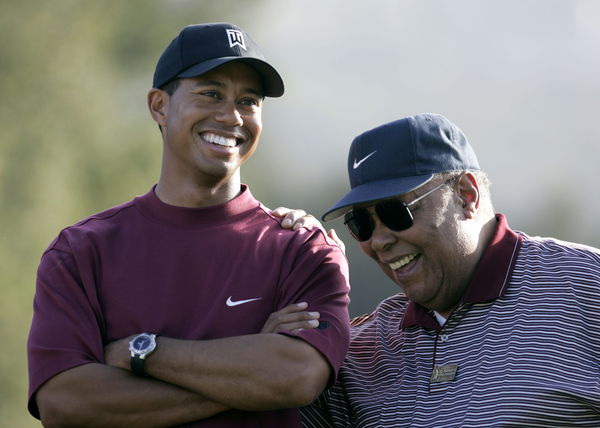 Names often play the most important role in an individual's personality. Especially if your name is Tiger Woods. A name aptly suiting his personality, Woods proudly stands as the greatest golfer of all time. A dream, initially lived by his father Earl Woods.
Today, he enjoys the pleasure of being the biggest name in the sporting world. However, not many are not aware of how Eldrick Tont Woods became Tiger Woods. Being a prominent figure in his life, it was Woods' father, Earl Woods, who came up with the idea of addressing his son as a 'Tiger'.
ADVERTISEMENT
Article continues below this ad
Going back in time to 2003, Earl Woods revealed the reason behind him gifting his son the most prominent nickname in the sporting world.
Earl Woods admits his friend is the reason behind naming his son Tiger Woods
Earl Woods is largely known as Tiger Wood's first coach. However, to everyone's surprise, the origin of 'Tiger' doesn't have anything to do with golf. Instead, the origin of the in-famous nickname dates back to the military days of Earl Woods. Prior to entering the golfing world, Earl woods served a couple of years in the army, being a part of the American contingent during the Vietnam war.
In 2003, during an interview with a media house, he went back in time, recalling one of his military friends to reveal the origin of the in-famous nickname. "He (friend) was very very good in combat," Earl started. "So much so that I nicknamed him Tiger." 
ADVERTISEMENT
Article continues below this ad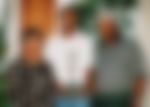 Going ahead in the conversation, he said. "And when "Nam" fell I didn't know if he got out. And I lost touch with him and I said if I have another child I'll nickname him Tiger."
"If it had been a girl, she would have been Tiger too," he further added.
ADVERTISEMENT
Article continues below this ad
Watch this story- Fans react as Tiger Woods unveils his new golf course design
Earl Woods gave the nickname 'Tiger Woods' in memory of his friend. However, little did he know that the name would steadily become the greatest name in the entire sporting world. Earl died in 2006. However, his son, Eldrick Tont Woods, continues to justify his nickname and build on his father's legacy.