When Tiger Woods Had a Bold 6-Word Prediction About Beating Jack Nicklaus' Famous 18 Majors Record
Published 11/28/2022, 9:15 AM EST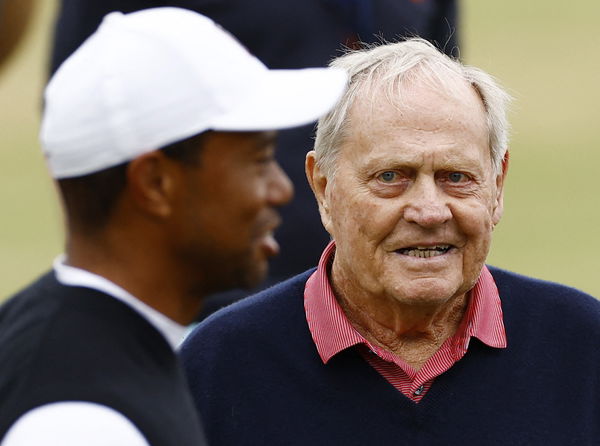 Tiger Woods has been making history in the field of golf ever since he turned pro. The golf legend has made millions of fans over the years during his career. And there is hardly any record that Woods has not broken yet. However, there is one pedestal set by golf star Jack Nicklaus that the fans have been expecting Woods to cross. And he once gave an unexpected prediction about making it there.
Tiger Woods' prediction about breaking Jack Nicklaus' record
ADVERTISEMENT
Article continues below this ad
Woods is counted among the most talented golfers of all time. The 15-time major winner has proven that nothing is impossible for him to do when on the field. Woods is one of the very few players who have played professional tournaments while in pain due to serious injuries. Moreover, the golfer has won tournaments in such conditions.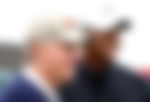 However, there is one thing that now seems impossible for the golfer to achieve. And it is the most awaited record for the legend as per his fans – the Jack Nicklaus record of winning 18 majors. But there was a time when Woods had an unexpected response about beating the record. When asked by PBS' Charlie Rose if he could ever break the Nicklaus record, Woods said, "To be honest with you, no."
Woods' response came as a shock to his fans. But if one was to think rationally, the golfer was being honest about how much the fans should expect from him. However, the golfer made sure that he didn't leave his admirers in a hopeless state. When asked if he had accepted that, he said, "I've accepted I'm gonna get more."
ADVERTISEMENT
Article continues below this ad
There was another time when Woods gave a completely different perspective towards the 18 major championships record. The golfer was in an interview when he was asked about how his room had walls covered with clippings of Jack Nicklaus' records. However, he cleared the "misconception" of how he was never driven to break the record for the number of majors Nicklaus had won. Instead, his wall contained records that were "all age-related."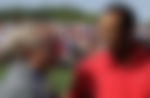 He mentioned how the first time Nicklaus won a major championship, was during the US Open. While for Woods, it was during the Masters. Woods confirmed having posters of Jack Nicklaus' records on his wall. But it had nothing to do with his 18 major victories.
ADVERTISEMENT
Article continues below this ad
When further asked if he was able to break the golf superstar's records that he aimed to, Woods said, "I beat them all," with all the confidence he had. Woods is no less when it comes to talent in comparison to any golfer in the world. But for him, focusing on the game and getting better is certainly more important than anything else.
Watch This Story: Jack Nicklaus Makes a Surprising Tiger Woods Prediction