When Will Tiger Woods Play Golf Again?
Published 01/03/2022, 9:17 AM EST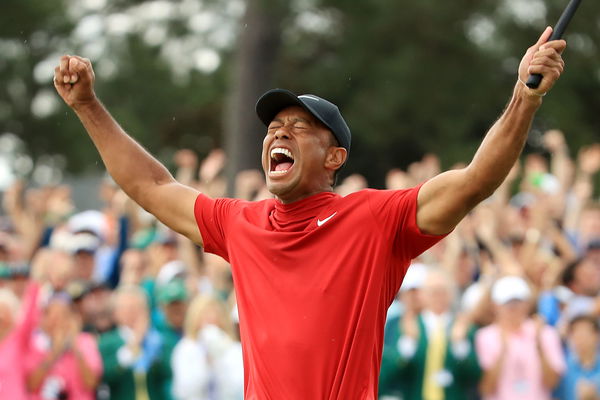 ---
---
Tiger Woods is arguably one of the most famous golfers of all time, as well as the greatest. He's a 15-time major championship winner. As a result, Tiger Woods holds the record for staying World number one for the longest period of time: 683 weeks.
ADVERTISEMENT
Article continues below this ad
Tiger met with a fatal accident in February of 2021. His right leg was injured in the incident and his fans feared that his right leg would have to be amputated. Beating odds, Tiger made a miraculous comeback at the 2021 PNC Championship.
ADVERTISEMENT
Article continues below this ad
When can fans expect to Tiger Woods play golf again?
Tiger Woods sustained serious injuries when he was met with a car accident just outside of Los Angeles. Tiger injured his right leg severely in the accident. As a result, he was out for a long time, unable to play the game he's so good at.
Watch this story: Tiger Woods new equipment.
He made his comeback with his son Charlie Axel Woods, and the father-son dynamic duo fired a final round 57, 15 under par to finish second overall in the tournament at 25 under par.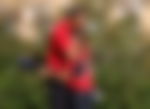 Although Tiger made his comeback, one question still remains. When will he resume playing full-time on the tour? His long-term caddie Joe LaCava said, "I don't want to say shocked, but I'm a little pleasantly surprised. A lot of quality long-iron shots. Short game is midseason form. Good touch. Good distance control on the 60-, 70-, 80-yard shots."
He added, "Obviously, physically you can see he's in a lot of pain. He's not even close to being there yet, to be able to walk a golf course and play at that level. But in terms of golf, not all bad."
Tiger can make a comeback when it comes to playing anytime, but the question still remains: can he walk 18 holes for four rounds?
According to ESPN , "LaCava, with nothing more than a guess, said he expected it could take 18 months from the time of the accident until Woods might be ready. That puts him in August. Who knows?"
Can he break Jack's record?
ADVERTISEMENT
Article continues below this ad
Tiger, who is already a 15-time major championship winner, is the closest to breaking Jack Nikauls's record for the most major championship wins. Jack has 16 major wins.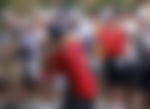 Tiger was out of the game for 10 months. It will be tough to regain his peak form, but Tiger has beaten all odds and come back and won. It's still unclear when he'll return full time, but his fans want him back soon.
ADVERTISEMENT
Article continues below this ad
As for breaking Jack's record, that's also a possibility.
What will 2022 hold for Tiger? Let us know in the comments section below.