While Brooks Koepka Gears Up For the Second LIV Golf Event, His Wife Spills Beans on a Major Realization the Smash GC Captain Had
Published 03/10/2023, 10:00 AM EST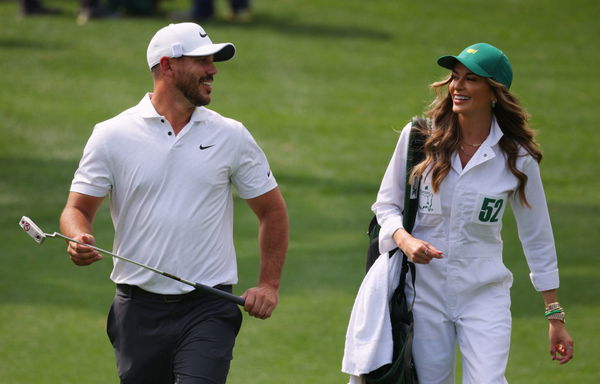 Brooks Koepka recently collaborated with an ice-hockey team, and the fans appreciated the jersey. But that jersey was nothing in front of his wife, Jena Sims, and her wardrobe. The American actress can pull off anything she wears. From bikini to crewneck, everything looks gorgeous on her. However, her recent addition to the wardrobe made her husband fall in love with women's clothing all over. 
Is Brooks Koepka impressed by women's clothing?
According to Jena Sim's latest Instagram story, the captain of Smash GC is head over heels for her clothes. In the story, Sims is in a grey crewneck sweatshirt with big pink sunglasses. It has a big Budweiser logo on it, so she tagged the brand's official Instagram handle. But that was not the highlight of the story. She quoted her husband's realization and said, "Brooks saw this crewneck and said, "girls clothes are so much cooler that what guys have out there." Two laughing emojis followed.
ADVERTISEMENT
Article continues below this ad
We cannot deny that female clothing does have more options than male clothing. However, it also matters if you can pull off what you wear. Sims doesn't only flaunt her clothes but her confidence too. She has been part of the modeling world for quite a long time now. And after the significant amount of screen time on Netflix docuseries, she is more confident than ever. Being an actress gave her a lot of exposure and confidence. Even the story she posted is full of life with her larger-than-life smile.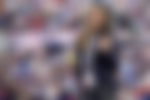 The choice of clothes has always been a factor of judgment in society. However, it is not a good practice, but people follow it. But it does not affect Sims. After she received renewed publicity post the release of the 'Full Swing' docuseries, she gave a fitting answer to every judgemental comment she ever received. And if you have such a supportive partner by your side, it becomes easier. Koepka never fails to uplift his wife, and he does it again.
ADVERTISEMENT
Article continues below this ad
What is Koepka up to nowadays?
After having a mediocre 2022, Koepka is out of a slump. Now he is focused on chasing his fifth major championship this year. "Nothing quite feels the same, the majors are so different. It's the pinnacle of our sport, it's what you're judged by," the LIV defector told CNN. However, time will tell if his LIV Golf status will allow him to play at a major event or not. Currently, the four-time major championship winner is preparing for the upcoming LIV Golf League event, March 16-19, at The Gallery Golf Club in Marana, Arizona. Are you rooting for his team Smash GC?
ADVERTISEMENT
Article continues below this ad
Watch This Story- Rumor About Brooks Koepka Following the Full Swing Docuseries Release Leaves Fans in Splits
What are your thoughts about it? Do you also agree that women's clothing is cooler than men's? Please share your views with us in the comments below.
Edited By: Manaal Siddiqui