While Golfers Fight for the $25M Purse at the Players Championship, How Much Do Caddies Pocket at TPC Sawgrass?
Published 03/10/2023, 11:30 AM EST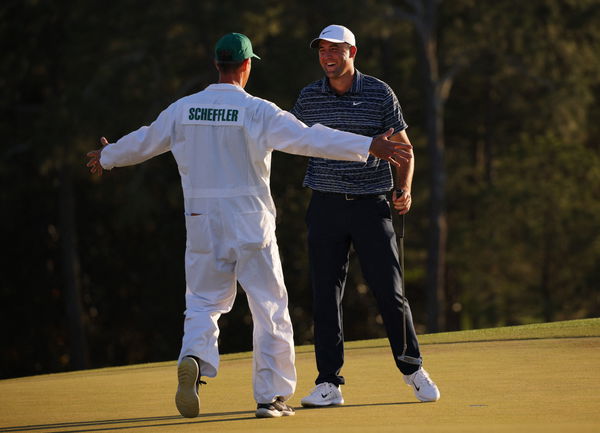 A golf pro's path to greatness isn't one they tread on alone. Along the way, many have helped them. And perhaps the most important and underappreciated is their caddie. A good caddie often leads to a successful pro, and any golfer would agree with that. This week, as the PGA Tour pros take to the course in Florida for the Players Championship, their caddies, of course, go with them. And seeing the caddies at all these tour events has made fans wonder how much they get paid. Well, let's find out how much money they make at the home of The Players, TPC Sawgrass.
How much do caddies make at the TPC Sawgrass course?
Contrary to what many think, a caddie's job involves a lot more than just lugging around the bag and driving the cart. They accompany the golfers every step of the way, quite literally! And that's exactly why they're so significant to the players.
ADVERTISEMENT
Article continues below this ad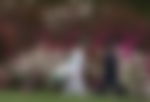 Of course, the pay for caddies varies from course to course and caddie to caddie, But as per a job offer on Salary.com, we know the ballpark figure that caddies make at the TPC Sawgrass in particular. It stands at approximately $500 to $700 a week. And with a sum that huge, why are more people not rushing to spend their days out on golf courses and make money for it?
Well, the answer is pretty simple. It's not easy. As mentioned earlier, a caddie's job isn't just driving around and carrying golf kits. It's so much more than that. An ideal caddie has a specific set of skills, is quick on his feet, and is extremely sharp in his mind. Moreover, they serve as the eyes and ears of the golfer, who is always focused on his game.
The responsibilities of a caddie
If being a caddie were simple, there would probably be more caddies than golfers. But it's far more complex than many understand. A caddie has many roles and responsibilities. And even more important than carrying around equipment is his job: giving advice to the golfer.
Caddies observe their golfers at every hole. From their drive to their putts, they take mental notes on everything. It is then their job to make sure that the golfer knows what to do better and how to improve. Additionally, caddies, just like golfers, study the course during practice and then relay that information to the players during the matches.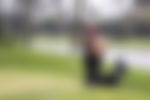 They also help with smaller tasks like suggesting what club should be used or calculating yardages on the course. Occasionally, they even have to give players pep talks to help boost their confidence. Putting it simply, a golfer's life would be a million times harder without a caddie, and that's why they're so important.
A bit of extra dough for the caddies make at the Players Championship
While we know how much caddies at TPC Sawgrass generally make, that of course changes when the PGA Tour heads over there in March every year, just like this week. After all, the Players Championship is afoot. Hence the caddies join pros as they head there for to compete for the whopping $25 million purse. But the Tour's flagship event isn't only one the players and the fans look forward to, but also the caddies. Because it holds a special surprise for them.
Every year on Wednesday before the Championship begins, the caddies compete in the annual caddie competition on the 17th hole of the course. They get one swing to hit their ball closest to the placed pin at the famous 17th hole and its island green. And whoever finds their ball the closest to the pin takes home a huge pooled sum of money.
ADVERTISEMENT
Article continues below this ad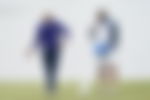 This ritual has been going on since 2000. And every year the caddies look forward to showing off how good they are with a club in their hands and not just handing it over to the pro. The total sum that the winner will receive has never been revealed, but it definitely seems to be a hefty sum.
In addition to the huge money pot, the caddie will also earn himself a sketch by Disney and Marvel comic artist Casey Jones. Moreover, they receive an engraved money clip to carry their winnings home in. And lastly, they win the prized Thursday-Sunday parking pass in the Players lot. Certainly, there's a lot for caddies to look forward to at the TPC Sawgrass; it's not an ordinary event after all!
ADVERTISEMENT
Article continues below this ad
Watch This Story – Unfortunate Injury Concerns Bothers Charlie Woods at the 2022 PNC Championship
It is clear that a caddie does more and makes more than one would think. So, do you think you have what it takes to be on? Let us know in the comments below.
Edited By: Manaal Siddiqui