Who is Hideki Matsuyama's Caddie? All You Need to Know About Shota Hayafuji
Published 10/07/2021, 5:30 PM CDT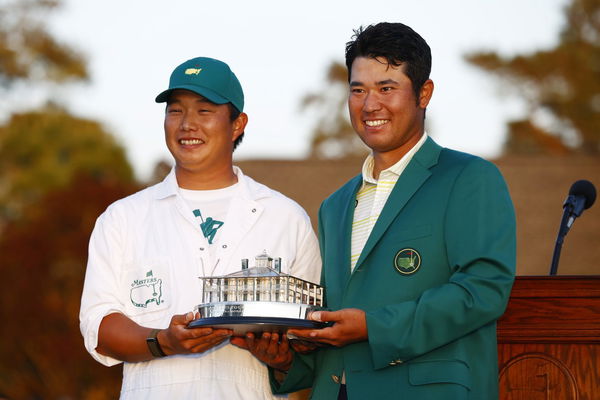 ---
---
The person currently carrying the bag for Hideki Matsuyama is Shota Hayafuji. While playing golf, a caddie helps the player in more ways than one can tell. Most times, a player and a caddie work together for years. In this case, we have seen Hayafuji work with Matsuyama since late 2018.
ADVERTISEMENT
Article continues below this ad
Of course, there is a story behind every caddie. Some players even share a very close relationship with their caddies, who have been with them for years. Let's take a look at Hayafuji, and how he has worked with Matsuyama since 2018.
ADVERTISEMENT
Article continues below this ad
Who is Hideki Matsuyama's caddie Shota Hayafuji?
While Matsuyama turned professional years ago in 2013, Hayafuji has been with the Japanese golfer since 2018. He first made an appearance during the Sony Open in Hawaii and has been with the six-time PGA Tour winner since then. Earlier this year, Hayafuji helped Matsuyama claim The Master's title, making him the first Japanese player to do so.
An interesting point is that Hayafuji plays golf himself on the China Tour. That being said, both Matsuyama and Hayafuji seem to be great friends. The latter even shares about their travels via Instagram, letting fans in on their journey.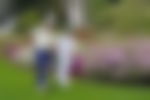 Who was Hideki Matsuyama's caddie before Hayafuji?
Since Matsuyama has been playing for years, he apparently started his journey with a caddie named Taisho Okabe in 2011, even before he was a professional. A year later, Matsuyama was with Katsuya Kobayashi as his caddie. A short while after that, we saw the 2021 Masters winner with caddie Daisuke Shindo.
Matsuyama seemed to work with Shindo for years before switching to Hayafuji later on.
Anyone who is familiar with Japanese culture is aware of how deeply significant bowing is. After Matsuyama's Masters' win at the Augusta National Golf Club in Georgia, his caddie went viral on the internet. After removing the flag (like all winning caddies), Hayafuji surprised everyone by turning to the course and bowing.
As people shared the moment on social media, Hayafuji found himself in the spotlight. Later, he ended up explaining what he did, and why. "I bowed to the course mainly because I was thankful. I wasn't thinking about doing it and it just happened — like an instinct," he said.
ADVERTISEMENT
Article continues below this ad
He also explained that while he was excited, he had in no way anticipated such a warm reaction. People all over the world were in awe of his action, also learning more about Japanese culture in the process. "I was excited, but I was more surprised about it."
When speaking of his life back home, Hayafuji admitted that most of his life remained the same. That is, of course, if you ignore his increased following on Instagram and so on.
Watch This Story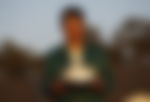 As mentioned above, Hayafuji and Matsuyama have been friends for years now. They have even worn t-shirts that read "#happyvalentine". Interestingly, Hayafuji calls the 29-year-old "Matsuyama Pro." The two work really well together, with even Hayafuji still getting to play his game every once in a while.
ADVERTISEMENT
Article continues below this ad
WATCH THIS STORY: Golfers With Most Holes-in-One on the PGA Tour