Who is Keith Mitchell's Caddie? All You Need to Know About Pete Persolja
Published 10/17/2021, 4:40 AM EDT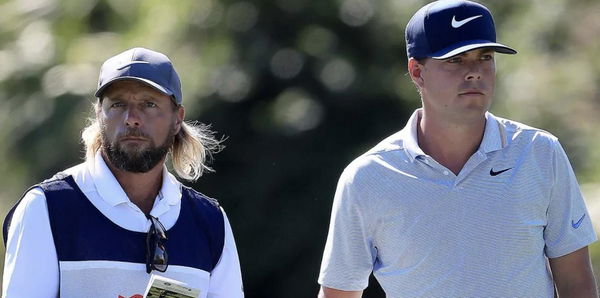 ---
---
For most golfers, their caddie is irreplaceable. They provide a player with the support and assistance they need, providing familiarity in an unfamiliar setting. Keith Mitchell, who turned professional in 2014, has Pete Persolja as his caddie.
ADVERTISEMENT
Article continues below this ad
Over the past few years, Persolja has drawn attention for various reasons – including Mitchell's first-ever PGA Tour win. Let's take a look at what we know about Pete Persolja, who has been caddying with Mitchell for some time now.
ADVERTISEMENT
Article continues below this ad
Who is Keith Mitchell's caddie Pete Persolja?
Mitchell and his current caddie "Crunchy" Pete Persolja go a long way back. They have been working together for years, starting when Mitchell won the medalist honors at a U.S. Amateur qualifying tournament.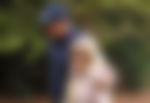 They have grown together as Mitchell's journey in the PGA Tour continues, sticking together all this time. Their first win together came during the Honda Classic in Palm Beach Gardens, Florida (2019). Mitchell beat Brooks Koepka and Rickie Fowler to win the trophy.
Persolja's appearance on the course drew attention
Mitchell's first PGA Tour win put him on the map for many fans. Of course, his caddie himself caught everyone's eye with his long hair, beard, and a compass in his hand. Many Twitter users wondered what Persolja was using, wondering if the compass was illegal.
To clarify, using a compass is completely legal.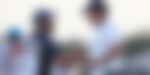 He also ended up earning the nickname 'Crunchy Pete'. In his Twitter bio, he refers to himself as "the caddie version of Bear Grylls". However, many people compared him to the caddie from 'Happy Gilmore'.
Keith Mitchell's caddie has a unique back story
According to reports, Persolja used a compass and a map because he does not have a GPS. While it may seem bizarre to many, it is what worked best for Mitchell's caddie since 2016. "Pete's gotta be the only human being in this country not using a GPS, but it works for him," J.T. Poston said.  He added that Persolja is someone content with his life, not worried about money or anything else.
While I appreciate the gesture of the @pgatour giving me a health insurance stipend I assure you that won't be necessary. I have never had so much as a hang nail. I cleanse my body by drinking from natural springs and hanging upside down from tree limbs.

— Crunchy Pete (@CrunchManPete) October 19, 2018
He dropped out of Bowling Green State University back in the 90s, living in a tent and working as a ski instructor and lift operator. His twin identical brother got him into whitewater rafting, which stuck with Persolja. "You never knew what the next day would be like," he said. "You'd wake up and you didn't know where the day is going to take you."
ADVERTISEMENT
Article continues below this ad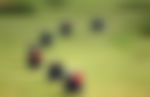 In the 2000s, he started caddying. He got paid well, providing him with all necessities. Years later, in 2015, Persolja found Mitchell, who was at the US Amateur qualifiers. The duo stuck together, Persolja continuing to live his life.
And yes, everything the caddie has said on Twitter is true. "Everything you read on my Twitter is 100 percent true," Persolja said. "It just might not happen 100 percent of the time. Let that sink in."
ADVERTISEMENT
Article continues below this ad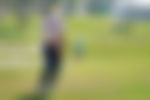 While he admits he has a better car and house now, nothing will change. Persolja remains his old self, looking to enjoy life as he continues caddying for Mitchell.