Who Is Paige Spiranac's Husband and When Did She Get Married?
Published 11/24/2021, 6:09 AM EST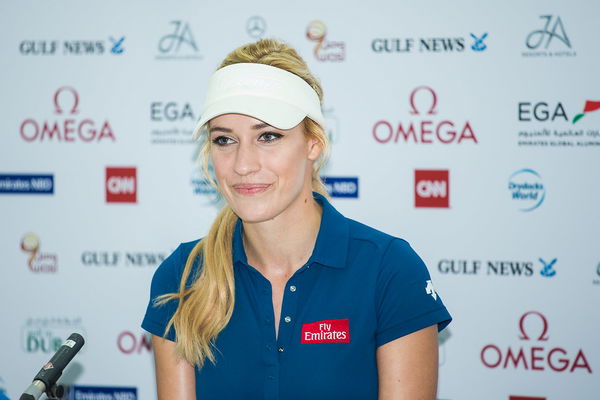 ---
---
One has often heard about Paige Spiranac via her Instagram page, or the various golf tips she keeps sharing on social media. The former professional golfer has gained an immense following, even more than PGA Tour legend Tiger Woods. Spiranac often shares personal details with fans, letting them know about her likes and dislikes, discussing various topics on her account.
ADVERTISEMENT
Article continues below this ad
However, her speaking about personal interests does not mean she shares details of her personal life on social media. The 28-year-old barely reveals anything about her or her relationship online, not fond of all the questions that follow. Spiranac has even discussed the same before, actively deciding to leave things like family out of her work life.
ADVERTISEMENT
Article continues below this ad
Even though Spiranac does not share details, she has been married for some time. The golfer is in a committed relationship, a fact only a few might be aware of. Let's take a look at Spiranac's husband, and when did she marry him.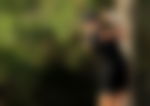 Who is golfer Paige Spiranac? 
Spiranac, born in Wheat Ridge, Colorado, started her life with a dream to pursue gymnastics. Unfortunately, injures held her back, not letting her follow her passion. Later, she was also bullied for her hair condition, which led to the golf course for the first time. She found solace in the sport, which earned her a scholarship at the University of Arizona, where she played with the Wildcats.
She was also a part of the Cactus Tour, which won her the only professional title of her career.
 

View this post on Instagram

 

In 2016, Spiranac tried to make it to the LPGA Tour, unable to qualify. She tried again in Dubai, where she ended up missing the cut. Eventually, Spiranac retired, choosing to concentrate on her social media persona. Since then, her account and presence online have only grown. She has earned a loyal fanbase, waiting for the content she posts frequently.
Spiranac even has her own podcast and has featured in magazines like Sports Illustrated Swimsuit Edition and Gold Digest.
Is
Paige Spiranac
married?
When did they get engaged?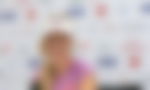 Yes, Paige Spiranac is married to Steven Tinoco – personal trainer and Minor League Baseball player. The couple apparently got engaged in 2016, tying the knot a couple of years later in Dubai. The news of their engagement was also announced on social media.
They had reportedly met when they were playing junior golf, but Tinoco was already in a relationship. "He's in a relationship and I'm engaged. I flirted with him in junior golf but he rejected me haha been mending a broken heart since then," Spiranac explained.
Their relationship clearly worked out, as they decided to date, Spiranac moving in some time later. She spoke about them living together, explaining how they live quietly, Tinoco supporting her and her job completely. "I met him at the start of my career, so we have done this entire thing together. He is so understanding and knows this is a business for me".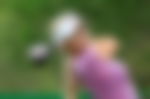 More on Tinoco
Tinoco himself was a part of Long Beach State University's baseball team, selected in the 2010 MLB Draft, a Round 34 pick by the Tampa Bay Rays. He played in the minor league, before moving on and pursuing his career as a trainer. He is apparently certified from NESTA and works from Scottsdale.
ADVERTISEMENT
Article continues below this ad
When did she make a golf comeback?
Despite her constant presence on the course, Spiranac has not made her golf come back. While she did try her hand at professional golf, it does seem like she is content with her social media presence, still able to keep in touch with golf. Just this time, however, it can be on her own terms.
 

View this post on Instagram

 
ADVERTISEMENT
Article continues below this ad

What do you think of Spiranac's golf comeback? Is the star right by maintaining extreme privacy with regards to her personal relationships?