Who is Phil Mickelson's Agent?
Published 11/09/2021, 8:30 AM EST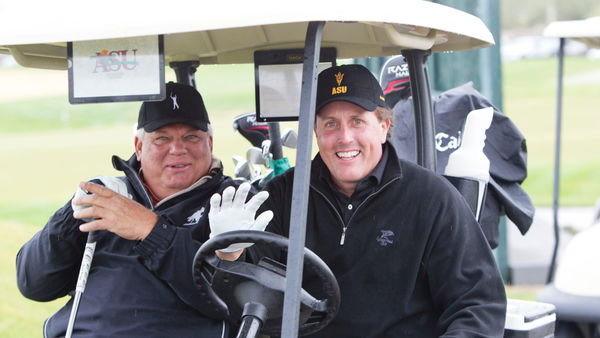 ---
---
Merit for any athlete's success cannot be given to them alone. Behind any accomplished golfer are multiple people, ranging from caddies to coaches and specialists to managers, and even their fans and families. And for Phil Mickelson, one of those people is Steve Loy.
ADVERTISEMENT
Article continues below this ad
SPORTFIVE's president of golf and Lagardere's head of the golf division, Loy is a coach, manager, and golf businessman. His biggest claim to success is the sweetheart of the golf world, Phil Mickelson. The two first met while Phil was in college, where they forged a valuable partnership and friendship that has lasted for more than 30 years.
ADVERTISEMENT
Article continues below this ad
And in the course of Phil's illustrious career, Loy has achieved more than he would have ever imagined. Let's take a look at how their journey started and what all they've achieved since the very beginning.
Watch This Story- NBA Players Kevin Durant, Joel Embiid & Others Share Their Opinion About the New Wilson Basketball
A look at Phil Mickelson and Loy's journey
Steve Loy has a bachelor's degree in business, after which he earned his master's in sports psychology. Following this, he was the head golf coach for multiple colleges. When Mickelson was 15, that's when Loy first showed interest in him. During that time, the now 45-time PGA Tour winner was taking amateur golf by storm.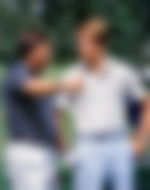 Recalling his first interaction with him, Loy said, "I walked up to him during a practice round and started to shake his hand. I had the hog on my chest and he looked and said, 'What's that?' I said, 'It's a Razorback, and I'm gonna make you a Razorback someday.' And he just kind of shrugged it off and was like, 'Yeah, yeah.'"
Soon after, Loy joined the Arizona State University, where Mickelson was attending on a scholarship. That's where their relationship began and Loy coached him to success.
He said, "It became a relationship there that has lasted ever after." Meanwhile, Loy has benefited majorly from this association. In fact, he features in the top 50 on the Forbes list of the highest-earning sports agents with earnings of $13.05 million.
ADVERTISEMENT
Article continues below this ad
In 2011, Lefty created history by winning the Northern Telecom Open as an amateur. This record has lasted more than 30 years, and to date, no amateur has ever won on the PGA Tour. After this breakthrough, he has proved his consistency and skill and has established his name in the world of golf.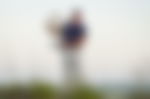 The last two years have been nothing short of memorable. Breaking age 50, he advanced to the PGA Tour of Champions and created havoc by winning thrice on his four starts on the tour. By winning the PGA Championship in 2021, he became the oldest major champion, a month shy of his 51st birthday.
ADVERTISEMENT
Article continues below this ad
Summing up his feelings for him, Lefty said, "Coach has been my mentor, my coach, my agent, my partner. Coach has been everything to me. Without him, I probably wouldn't be who I am today for sure."