Who is World No. 1 Scottie Scheffler's Biggest Hype Woman: Hint, It's Not His Wife Meredith
Published 03/13/2023, 5:30 AM EDT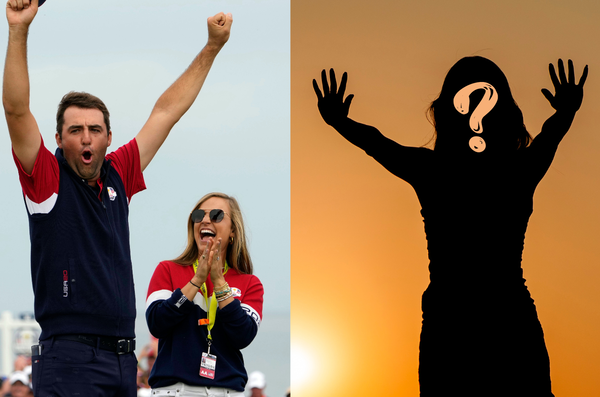 Fans are currently celebrating the breathtaking victory of Scottie Scheffler at the PGA Tour's $25 million flagship event. The golf star has proved his dominance in the game once again weeks after being away from the top spot on the OWGR leaderboard. His fans from all over the world cheered for him as he claimed the title of the most prestigious tournament. But above all, there was someone who showed great support towards the player while he was on the field. And it was not his wife!
Meet Scottie Scheffler's biggest supporter on the Players Championship field
The internet is currently flooded with celebrations of the World No. 1's recent victory at TPC Sawgrass. And honestly, the golfer deserves all the credit for everything he did on the field in each round he played. But fans are praising the efforts of someone else more than the golf star himself. And it is none other than Scheffler's own grandmother, Mary.
ADVERTISEMENT
Article continues below this ad
You must have seen golfers having their kids and wives on the field to walk a few holes along with them. In some cases, even friends and coaches have done that for professionals. However, in this case, Scheffler had his granny have his back at the Players Championship. In fact, the golfer's grandmother didn't only walk halfway, but the entire course with him.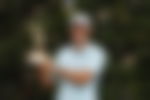 When asked about how it made him feel to have Mary on the field rooting for him, he said it was really impressive. "I mean, it's pretty impressive she's walking so many holes out here. She's a trooper." Scheffler said in his Players Championship press conference after securing the $4.5 million winner's check. "We've been coming here to spend time with her for a long time."
However, Scheffler also added that his grandmother was going through a really rough phase in her life. But she chose to support him anyways, and that meant the world to him. "She's had a rough last year with Grandpa passing away, and we have an uncle that's pretty sick, and I'm just happy that we're able to kind of enjoy all this together."
Not to forget, this wasn't the first time Scheffler's grandmother did something like this for him. Back in 2022, Mary walked all 18 holes at the Arnold Palmer Invitational Bay Hill to support the PGA Tour star. And currently aged 88, it is not as easy as she made it look to walk the entire field with her grandson.
Scottie Scheffler's grandmother was here at Bay Hill on Sunday and walked all 18 holes.

She turns 87 next week.

— Brentley Romine (@BrentleyGC) March 6, 2022
But luckily for Scheffler, he has more than just his grandmother supporting him during tournaments. Even his wife, Meredith Scudder, has been present during most events throughout his 18-hole walks. Married in 2020, Scheffler has been dating Scudder ever since his high school days. Although the two started as just friends in the beginning, the golfer's wife has always been by his side.
Surprisingly, despite being one of his biggest supporters, it was quite funny how Scudder learned about her husband's star-studded career. While discussing his relationship with Meredith, Scheffler explained how he got an opportunity to play in the Byron Nelson tournament as a high school student. But poor Scudder had no idea about it at the time.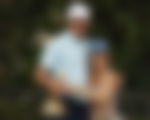 "I was at her house one day, we were hanging out with her dad or something and the commercial came on TV. And she was kind of looking around, she was like, 'Wait a minute. Isn't that next weekend? Isn't that what you're doing?", the golfer recalled. But no matter what, Scheffler highly credits his wife for always being super supportive towards him in his career.
ADVERTISEMENT
Article continues below this ad
According to him, Meredith made sure that he was not nervous before important tournaments, and that he believed in God's plan! Fans started to identify the golfer's life partner after her memorable appearance at Scheffler's 2022 Masters wins. She even caddied for the player at one point during the weekend, as the two giggled and ate "some good food" while winding up.
ADVERTISEMENT
Article continues below this ad
But despite Meredith's consistent support, fans would still consider the golfer's 88-year-old grandmother as his true "hype man" at TPC Sawgrass. Well, she truly deserves all the fame for her undying spirit and unmatchable support toward her grandson.
Watch This Story: PGA Tour Suffers Another Blow as Major Golf Club Ends Ties for a Marquee Event