'Wild News': PGA Tour, LIV Golf Rivalry Gets Worse as Fans Ignite Over Mayakoba Event Host Venue Changing Interests After 16 Years
Published 11/29/2022, 6:02 PM EST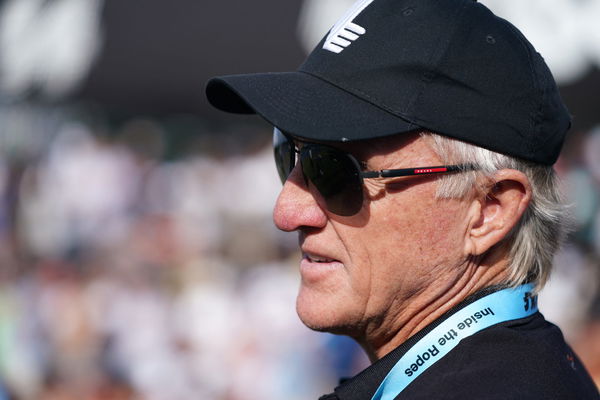 Ever since LIV Golf's initiation into the World of Golf, things have changed at a faster pace. Many players have shifted to the breakaway league and have left the PGA Tour. Many prominent names were among the defectors. Recently, this golf course has also made a decision to shift.

It will be the first course ever to make a change between the rival leagues. However, how is it possible that the Mayakoba Course is changing its interest after 16 years?
Mayakoba's El Camaleon Golf Club to host LIV 2023 season opener
ADVERTISEMENT
Article continues below this ad
PGA Tour's long history of association with Mexico's Mayakoba Resort is well known. The Tour has been closely associated with it for 16 years now. Although the record is now set to break and won't remain the same for long. As per sources, the El Camaleon Golf Club has made a choice to host LIV Golf's first tournament on its soil.
This is set to happen in February 2023. A common link between the course and LIV Golf remains to be Greg Norman. The CEO whom everyone on the side of the Tour wants out as a prerequisite to peace talks is the architect of the Course.
The Mayakoba Resort also has ties with Norman and LIV's administration, so it does make sense for them to shift the business to LIV golf.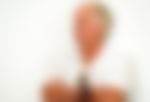 The Course is the first to leave the side of the PGA Tour and shift to LIV Golf. Only time will tell if this will cause a chain effect of some kind or if Mayakoba will remain to be an exception.
How did fans react to this new LIV news?
This out-of-the-ordinary news has had multiple fans pouring in their reactions. Twitter world fired questions and remarks on a rolling basis as soon as this news saw the light of day.
The PGA Tour vs LIV Golf rivalry keeps getting intense every day. At first, it was the defections of prominent players that angered and triggered reactions out of the PGA Tour and now the course making the shift adds to the pre-existing distress.
Golf fans globally are invested in the matter. These are some of the ways the fans chose to react in:
Great course! Played it many times. Have you ever played there?

— Ted Grant (@tedgrantfood) November 28, 2022
No, my friends have and I studied the course for fantasy golf purposes.

It's a terrible design with a nice view. Norman is not a good architect.

— TRUTH WILL PREVAIL (@knowyourenemy79) November 29, 2022
More and more PGA tour events will want to follow. The PGA by creating the elevated tours pretty much took a dump on the non elevated events. It's why Honda pulled out of the Honda Classic after this year. Other events ticked off also. PGA is getting desperate.

— Roberto (@Roberto80523612) November 29, 2022
More important will be who LIV sign as their broadcast partner and who that may bring along as heading up the commentary. No doubt the Saudi's will pour a lot of money into that deal to help grow the product. Fox already cover most other tours, so adding LIV would be a good fit.

— Walter (@Milkybarkidofoz) November 28, 2022
Did they jump ship? Or did they sign an LIV event and salty PGA pull out? Because I'm sure with 52 weeks in the year, they could host both comfortably.

— MP (@mattymoong) November 29, 2022
Hopefully this now means the winner will pay his local caddie more than $5,000

— Joe Leithhead (@joeleithhead) November 29, 2022
ADVERTISEMENT
Article continues below this ad
So, as the PGA stated : El Camaleon ranks No. 18 on Golfweek's Best Courses list for Mexico, the Caribbean, Atlantic islands and Central America. So let's play the #1 course.

— Joseph Michael (@ma5660) November 29, 2022
ADVERTISEMENT
Article continues below this ad
What are your thoughts on LIV Golf's new move? Share your thoughts in the comments section below.
Watch This Story: Did Patrick Reed Really Cheat at Tiger Woods Tournament?