World's First Smart Golf Ball: How Does the BBall Work With Microchip Bluetooth?
Published 10/30/2021, 12:09 PM EDT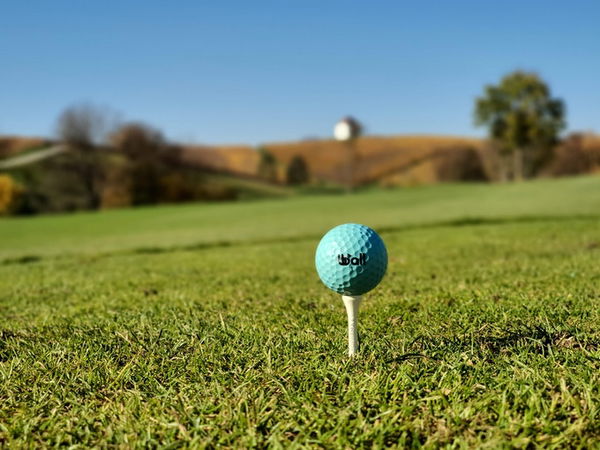 Golf as a game has remained the same for decades. However, the equipment is constantly evolving, making this sport more enjoyable and that's what BBall technology is all about. Apart from seasoned professionals, there are plenty of leisure golfers and this new innovation takes that into account. 
Since most golf practitioners are not well-trained, they tend to hit poorly angled shots more often. And this might result in loss of balls if they flight/bounce into dense bushes. Moreover, losing multiple expensive balls in a round can create distraction and distress, which can hamper one's game. Furthermore, searching for the ball in the thick bushes can damage one's shoes and even prove time consuming.
ADVERTISEMENT
Article continues below this ad
Hence, BBall has come up with a technology to assist golfers and help them get rid of this unnecessary stress. So have a close look at this technology and most importantly, find out if it agrees with the USGA or R&A rules? 
How will BBall assist players with their golfing?
A high-end technology goes into the making of a BBall that connects with the app on a smart device. Hence, all that a golf passionate needs to do is to come within the 50m range from the ball, and then get its precise location on the phone. This way, tracking the lost ball will become very easy with all the assistance from the smartphone application. Plus, this futuristic innovation supports the involvement of AI in golf.
Allegedly, this microchip bluetooth using golf ball is the world's most advanced in its category. Moreover, the great thing about this ball is that it matches all the demands of the USGA and R&A. However, since these balls are for an average golf lover, they still aren't considered for official tournaments. 
Watch this story: Who is Phil Mickelson's Wife Amy?
What are the other noteworthy specifications?
ADVERTISEMENT
Article continues below this ad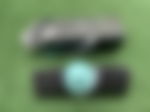 Furthermore, the BBall is a 2-piece ball, and it has the same weight, dimension, and swing feel like a regular ball. This ball has a dimension of more than 1.680 inches, which is the standard criteria set by USGA and R&A. So the players should not feel much difference even when they switch between regular balls and the BBalls. The technology used in this will also show stats like ball speed, acceleration, etc. 
Meanwhile, once the battery is dead, the balls will play just like an ordinary ball. Hence, you can use it until it's completely worn out. So this is going to be a game changer, especially for the average golfers, and help their game too. 
ADVERTISEMENT
Article continues below this ad
So what do you think? Are these golf balls worth the hype? Do let us know.