After Multiple Failed Marriages, Chris Evert Revealed She 'Was in Awe' With Rory McIlroy and Caroline Wozniacki's Relationship in 2014
Published 12/05/2022, 11:00 AM EST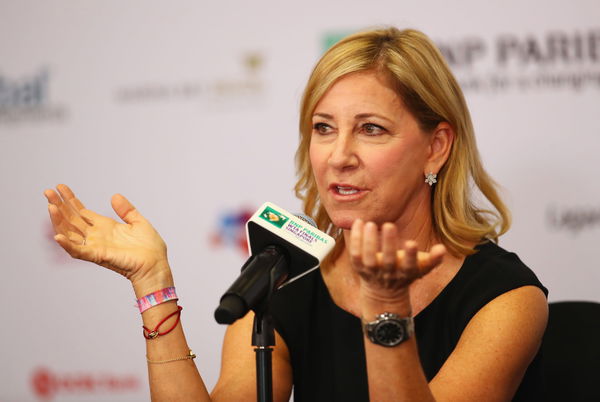 Rory McIlroy canceled his wedding with the Danish tennis star Caroline Wozniacki days after they sent out wedding invitations. The decision of the 25-year-old golfer not only surprised the duo's fans but broke the heart of Wozniacki. Although she found it hard to accept, Chris Evert, the tennis legend and ex-wife of Greg Norman, knew it was bound to happen. 
"It doesn't surprise me," Evert, who was engaged to fellow player Jimmy Connors in 1974 and had a similar experience of the McIlroy-Wozniacki couple, said. 
ADVERTISEMENT
Article continues below this ad
Chris Evert compared the McIlroy-Wozniacki relationship ending to her breakup with her ex-fiance
The 18-time grand slam winner Evert was married three times in her life. She married her fellow tennis player John Lloyd, and their relationship lasted almost ten years. She was also married to the alpine ski racer Andy Mill for 18 years before divorcing him to marry the Australian golfer Norman, with whom she stayed married for 15 months. 
Nonetheless, before marrying the three athletes, she was in a relationship with another one, Jimmy Connors. They got engaged in 1974, the same year they both won the Wimbledon title. And from their relationship, she understood how the life of two successful athletes could turn out. 
"I look back at Jimmy and I. To look at two players that are in the prime of their career," she continued, "and are striving to be No. 1, [you] don't see each other." She added her thoughts on McIlroy and Wozniacki's relationship, "I was in awe that it worked as long as it did."
According to Evert, being successful in their own professional life and concentrating on their personal life is difficult. "I understand 100% you're married to your career," she added. "…you're putting everything into it. That's what it takes to be the best." 
Did Rory McIlroy and Caroline Wozniacki find their respective partners since their breakup? 
ADVERTISEMENT
Article continues below this ad
McIlroy found the love of his love in the New Yorker Erica Stoll in 2014.  After dating for three years, the couple tied the knot in 2017 and welcomed their daughter, Poppy Kennedy, in 2020.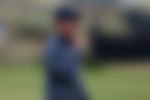 On the other hand, Caroline Wozniacki married the former NBA champion David Lee, who has played for teams like New York Knicks and Golden State Warriors, in 2019. The couple has two children, a daughter- Olivia, and a son- James Wozniacki Lee. 
ADVERTISEMENT
Article continues below this ad
McIlroy and Wozniacki found their respective partners now. Both are married and live happily with their children.  
Watch This Story: Greg Norman's Disparaging Comments From the Past Could Be the Reason Tiger Woods Disdain Towards Him