'WTF Is Going on?' – Golf Fans Puzzled Over Image Blunder on Official Ryder Cup Page
Published 09/23/2021, 10:30 AM EDT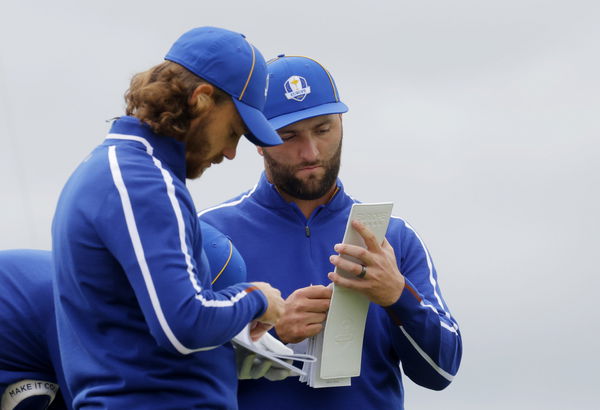 ---
---
The Ryder Cup is beginning tomorrow. Both the teams are at Whistling Straits and they have already made a lot of exciting headlines. Amidst the festivities and anticipation, an amusing detail has been discovered, and it concerns none other than Bryson DeChambeau.
ADVERTISEMENT
Article continues below this ad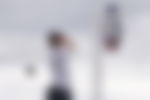 Anthony DiFelice, a contributor at Bantam Golf, took to Twitter to bring to light his discovery. Let's see the news that has twitter in an uproar.
ADVERTISEMENT
Article continues below this ad
Ryder Cup: Is Bryson DeChambeau a left-handed golfer?
The official Ryder Cup website had a picture of Bryson DeChambeau on its cover page. However, on close inspection you can notice that DeChambeau is actually taking a left-handed swing; and that's not only it. He's holding a right-handed iron in his hand!
DiFelice shared his confusion with the golfing world and asked, "What the hell is going on with the Ryder Cup homepage photo?"
However, did you know Dechambeau has actually done this before? Yes! In 2017, he showed off his ambidextrous skills by hitting a practice shot on both sides with the same driver.
Anyway, this mishap by the managers of the page thoroughly entertained fans on twitter. Here is what they said-
Americans had agreed to play foursomes matches left-handed to give the Euros a chance.

— Jack Quinn (@dogzeus) September 22, 2021
Somebody catches Bryson trying/practicing a LH shot with an upside down club and THAT is the photo you plaster on the front page…. WTF is going on up there?! Too much beer and cheese flyin around up in 'Sconsin

— Colin Allister (@cjudnich) September 22, 2021
This is very odd!!!! Is that really a right hander playing the shot left handed?

— Neil Bradford (@neilabrad) September 23, 2021
it's a right handed club being swung left handed.

— Here's The Deal (@13rg4) September 22, 2021
Clearly a right handed club not sure what the issue is here 🤦‍♂️

— Rizzo ⛳️ Playing Trash (@TGolfer93) September 22, 2021
Was this the 's9mething special' he was hypin the other day?? 🤣

— brad (@brad_l28) September 22, 2021
ADVERTISEMENT
Article continues below this ad
Non golfing Photographer and model are just like you pose in the other direction oh yea good idea 💀💀💀

— jose reyes (@thejosereyes) September 23, 2021
Watch This Story
ADVERTISEMENT
Article continues below this ad