Wyndham Championship 2021: Complete Breakdown of the Prize Money From Winner to Last-Place
Published 08/13/2021, 11:30 AM EDT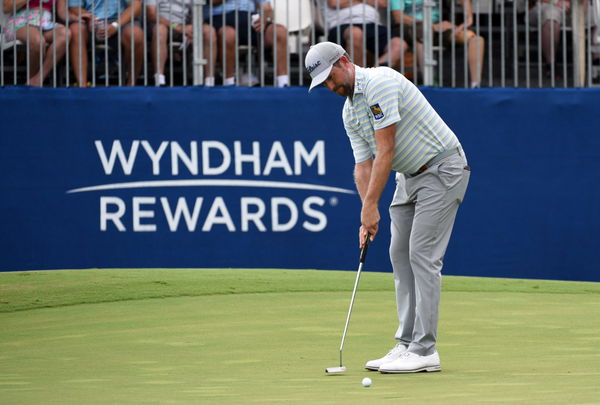 ---
---
Before everyone moves on to the FedExCup playoffs and the next golf season, players will take part in the Wyndham Championship 2021. Right before the playoffs, it is one last chance for any golfer to save their season and make it to the top 125 heading to the playoffs. This year again, the championship is held at the Sedgefield Country Club – which has been the course for Wyndham since 2008 following its restoration for 10 months.
ADVERTISEMENT
Article continues below this ad
This year, we have stars like Russell Henry, Scott Piercy, and Webb Simpson on the field. The championship is often seen as a last attempt for many, especially to those who are a few points away from playing the FedEx Cup. This season one can focus on Rickie Fowler, Michael Thompson, and a few others.

Last year, Jim Herman had won the championship, scoring 21-under 259. Billy Horschel, Kevin Kisner, and Simpson followed.
ADVERTISEMENT
Article continues below this ad
Let's take a look at this year's prize money and other details for the Wyndham Championship.
Winner's payout at the Wyndham Championship 2021
This year, Wyndham Championship has a purse worth $6.4 million, the winner taking home a whopping $1,152,000. This is also the usual 18 percent payout as per PGA Tour's prize money distribution chart.
| | |
| --- | --- |
| POSITION | PAYOUT |
| Winner | $1,152,000 |
| Runner-up | $697,600 |
| Third-place | $441,600 |
| Fourth-place | $313,000 |
| Fifth-place | $262,400 |
ADVERTISEMENT
Article continues below this ad
Some additional perks are also rewarded to winners, including the crucial 500 FedEx Cup points. Otherwise, 46 Official World Golf Ranking points, two-plus season exemption for the PGA Tour, and berths on the 2022 PGA Championship and Sentry Tournament of Championships will also be awarded.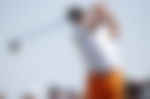 Here's a complete breakdown of the $6.4 million prize money
ADVERTISEMENT
Article continues below this ad
1. 1,152,000
2. 697,600
3. 441,600
4. 313,600
5. 262,400
6. 232,000
7. 216,000
8. 200,000
9. 187,200
10. 174,400
11. 161,600
12. 148,800
13. 136,000
14. 123,200
15. 116,800
16. 110,400
17. 104,000
18. 97,600
19. 91,200
20. 84,800
21. 78,400
22. 72,000
23. 66,880
24. 61,760
25. 56,640
26. 51,520
27. 49,600
28. 47,680
29. 45,760
30. 43,840
31. 41,920
32. 40,000
33. 38,080
34. 36,480
35. 34,880
36. 33,280
37. 31,680
38. 30,400
39. 29,120
40. 27,840
41. 26,560
42. 25,280
43. 24,000
44. 22,720
45. 21,440
46. 20,160
47. 18,880
48. 17,856
49. 16,960
50. 16,448
51. 16,064
52. 15,680
53. 15,424
54. 15,168
55. 15,040
56. 14,912
57. 14,784
58. 14,656
59. 14,528
60. 14,400
61. 14,272
62. 14,144
63. 14,016
64. 13,888
65. 13,760