Xander Schauffele Muted Ryder Cup Team Chats Due to Bryson DeChambeau – But Why?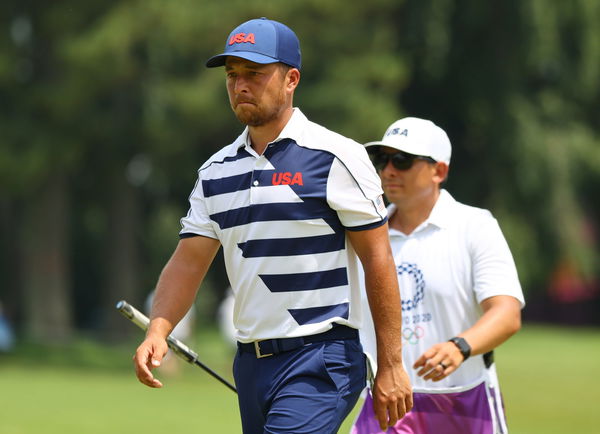 A few days after the Ryder Cup, Scottie Scheffler revealed the workings of their US Team group chat. For Steve Stricker's team, Bryson DeChambeau was the odd man out, called out for not using the same phone as others. Recently, Xander Schauffele also shared his experience about the Team USA group chat – also related to DeChambeau.
Fans have loved the entire discussion, sparking their own debate over Android and iPhone users. While Schauffele's problem with the group chat might differ slightly, it does circle back to Dechambeau using green text. Let's take a look at what did Schauffele had to say about DeChambeau and their group chat.
Xander Schauffele just said he muted the Ryder Cup group chat because Bryson DeChambeau's green texts led to that thing where guys started "emphasizing" texts and getting extra text notifications about everyone emphasizing texts

Cannot blame him.

— Christopher Powers (@CPowers14) October 12, 2021
ADVERTISEMENT
Article continues below this ad
Did Xander Schauffele mute the US Team group chat?
As per a recent report, Schauffele said he muted their Ryder Cup group chat. DeChambeau's green texts were causing everyone to "emphasize" texts. In turn, everyone was getting extra notifications about everyone emphasizing various texts.
Of course, fans had their own fun in the replies. "It's remarkable they overcame such hardships to win," one fan joked, while another wondered when there would be better messaging apps out there. Some called out the players for having first-world problems. Others just agreed with Schauffele, admitting that they would do the same.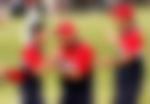 Scottie Scheffler also calls out DeChambeau for his android usage
"Our (Ryder Cup) group chat was kind of a pain in the butt," he said. "Because Bryson was the only one without an iPhone". Scheffler furthered the whole thing to another level. He ended up posting the same tweet on Instagram, tagging DeChambeau to draw out a response from the 28-year-old.
Sounds like Bryson is the classic green-text guy.

From Scottie Scheffler: "Our (Ryder Cup) groupchat was kind of a pain in the butt, because Bryson was the only one without an iPhone."

— Dan Rapaport (@Daniel_Rapaport) October 6, 2021
ADVERTISEMENT
Article continues below this ad
DeChambeau ended up sharing the story Scheffler shared, proud that his phone captures better videos and photos.
Even back then, fans had picked sides. Many were with DeChambeau for using android, choosing to follow him more.
As we witnessed, the US team bonded well over a few weeks. Their chemistry on and off the course earned appreciation, their performance securing a historic 19-9 win against Team Europe. This year, DeChambeau was playing his second Ryder Cup, while Schauffele and Scheffler were both rookies.
ADVERTISEMENT
Article continues below this ad
DeChambeau scored 2-0-1 overall. On the other hand, Schauffele and Scheffler scored 3-1-0 and 2-0-1 respectively.