Years After Divorce, Tiger Woods' Ex-wife Elin Nordegren Finally Breaks Silence on His $30,000,000 Messy Relationship Saga
Published 03/18/2023, 9:23 AM EDT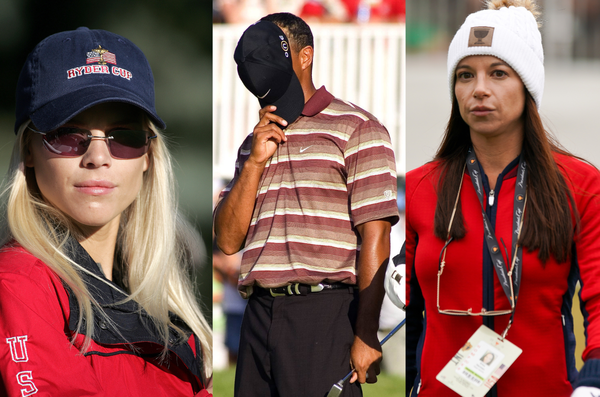 Fans were jolted with sad news when Tiger Woods underwent an unexpected split from his girlfriend of six years, Erica Herman. Their breakup is currently amidst an expensive lawsuit, and it's the talk of golf town. And when the discussion is about Woods' relationship, fans want to know what his ex-wife, Elin Nordegren, thinks about the split and lawsuit. PEOPLE has reported Nordegren's feelings about the situation. What did she have to say?
Ex-wife of Tiger Woods clarifies her views on the brutal split with Erica Herman
Nordegren and Woods parted ways in 2010 after a very public divorce following Woods' cheating scandal. It has been over a decade, and they are now on good terms. However, when it comes to her ex-husbands' personal life, Nordegren has absolutely no interest in it. An inside source close to the former nanny says she has "no interest" in her former husband's personal life, including the lawsuit. The comment read, "This aspect of Tiger's life is not her concern. She has no interest in his personal life or what happens with his various girlfriends. That part of her life was over a long time ago."
ADVERTISEMENT
Article continues below this ad
The representatives of PEOPLE tried reaching Woods for his comments but were unsuccessful. The ex-live-in girlfriend of the 47-year-old golfer is currently suing him. She claims she is owed $30 million because Woods kicked her out of his home before the terms of an "oral agreement." According to the agreement, Herman was allowed to live there for another five years, and there was still time left.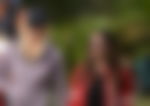 In December 2022, Herman filed the lawsuit and also filed a separate complaint requesting release from a non-disclosure agreement. The restaurant manager, by profession, cited a law that allows NDAs to be nullified in cases of sexual assault. However, she has not publicly made any accusations against Woods, but she wants to share her experience with the world, and the NDA isn't allowing her.
ADVERTISEMENT
Article continues below this ad
Where is the ex-married couple now in terms of relationship?
After their split, Nordegren and Woods shared custody of their kids, Sam and Charlie. According to a source, "Elin and Tiger are on good terms for the sake of the children. She would never go back with him but likes that he is a good father. She has seen that over the years, which worked them into a good relationship. They co-parent pretty well."
Even though they are on good terms, Nordegren will not comment on Woods' relationship. And it makes sense since they parted ways more than a decade ago and have both moved on with their lives.
ADVERTISEMENT
Article continues below this ad
Watch This Story- Tiger Woods Remembers His 'Pops' Earl Woods While Revealing Insane TGR Venture: 'Players to Enjoy With Their Kids'
What are your thoughts about the whole situation? Will it take a good turn, or will it be bitter? Please share your views with us in the comments below.
Edited By: Manaal Siddiqui