'You're Out of Your F**king Mind': Joe Rogan Insults John Daly in Comparison to UFC Star
Published 05/06/2022, 2:30 PM EDT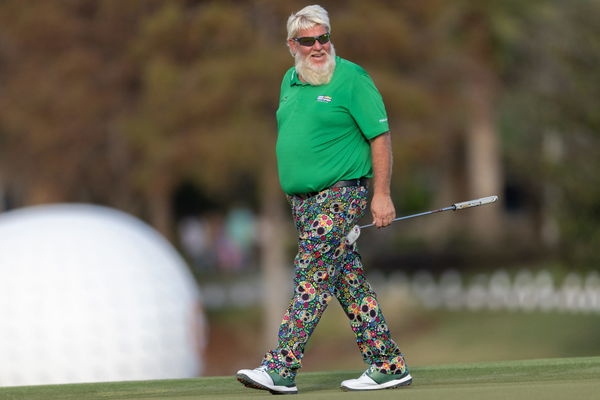 Joe Rogan is one of the most well-known names on social media, especially in the United States. Joe has a podcast where he invites guests and discusses various topics. Recently, he had comedian Tony Hinchcliffe on his show. The duo was debating Golf vs MMA, where Joe Rogan took a dig at John Daly. 
ADVERTISEMENT
Article continues below this ad
Joe and Tony were discussing which sport was the most challenging to play. While Rogan was backing MMA, Tony was defending golf. After a while, Tony made a point and claimed fighters are dumb compared to golfers. However, Joe Rogan counter-attacked him and said, "You don't think the Stylebender is smarter than John Daly? You are out of your f**king mind." 
ADVERTISEMENT
Article continues below this ad
He said the same because of Daly's lifestyle. John Daly has an unorthodox lifestyle, and he has been pretty vocal and open about it. Rogan mentioned John's habit of drinking, smoking, and partying, which is considered unusual for a professional athlete.
Moreover, he said if we look at John Jones (UFC star) without a shirt and John Daly without a shirt, the difference will be visible. "Yes, if we're having a beauty pageant," retaliated Tony. "No, if you want to decide, 'hey, one of these guys is an athlete, and one of these guys plays a game drunk, which one do you think it is?'" said Rogan. 
Joe Rogan still believes John Daly is a great golfer
ADVERTISEMENT
Article continues below this ad
With the debate aside, Rogan did state that John Daly is a magnificent golfer. "I mean, I don't think that he's not awesome at golf. He is a f**king amazing golf player. There's no doubt about it." Furthermore, Rogan said that he has watched videos of Daly playing golf.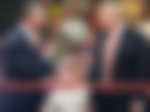 "It's just amazing that a guy could be like known for being addicted to essentially a drug and just on it all the time, and plays on. He smokes cigarettes and drinks diet coke like 16 diet cokes a day," concluded Rogan with a laugh.  
ADVERTISEMENT
Article continues below this ad
John has always been famous for his unique lifestyle. However, it has taken a toll on his body as Daly was diagnosed with bladder cancer in 2020. But thankfully, the doctors detected the life-threatening disease early and help Daly beat it successfully. 
Watch This Story: Tiger Woods Once Asserted 'Courageous' Bryson DeChambeau as the Future of Golf