8-Handicapper Tom Brady Once Offered Productive Golf Advice to Phil Mickelson
Published 08/24/2022, 6:00 AM EDT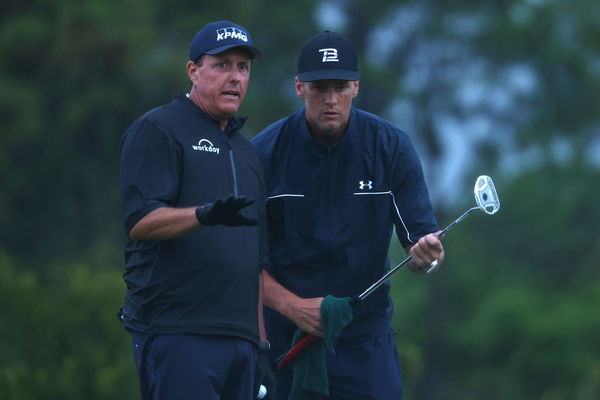 Top names from various sporting domains often take up other sports as their hobby. And oftentimes, despite not being professionals in that secondary-sport, they end up advising the pros. Similar was the case with NFL star Tom Brady and golfing sensation Phil Mickelson.
When not on the football pitch, Brady often picks his golf clubs and heads toward the golf course.
ADVERTISEMENT
Article continues below this ad
While the NFL quarterback considers golfing a hobby, he once offered his advice to the 6-time major championship winner, Phil Mickelson. Gearing up for the 2017 Dean and DeLuca Championship, Mickelson, later on, opened up about the advice he received.
While a handful of fans criticized Brady for trying to coach Mickelson, a large part of the golfing world termed it as 'good advice'.
Phil Mickelson shares the advice of Tom Brady
From his debut to date, Mickelson has clearly evolved into one of the finest golfers of all time. The American is largely known for his powerful game, especially the 'Phil Flip Shot'.
However, despite Lefty's aggressive game, Brady advised the former World No. 1 to focus on his speed. Opening up about Brady's words, Mickelson said, "Yeah, overload, underload. It's about how to create speed, how to retrain and reprogram your governor for speed. Absolutely."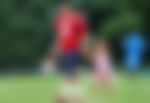 Elaborating further, Mickelson added, "I've been doing a lot of the same stuff, and he just kind of explained how he applied it to football and throwing and arm velocity."
The two greats share more than just the love for Golf
Apart from playing golf, Phil Mickelson and Tom Brady have another point of commonality. The two have worked with renowned fitness trainer Sean Cochran for a significant part of their careers. While Brady worked with Cochran in the early 2000s, Mickelson, on the other hand, continues to work with him to date.
ADVERTISEMENT
Article continues below this ad
Being pre-versed with Brady's techniques, Mickelson said, "We've been doing it – I say we – Sean Cochran and myself — have been doing it for a few years. Sean worked with Tom years ago, back in the early 2000s, and is familiar with a lot of those techniques."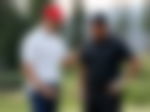 Friends for a long time, Mickelson and Brady have always been all praise for each other. In addition to it, Mickelson has also addressed the Tampa Bay Buccaneers as his inspiration. Walking on the same path, he ended by saying, "I think they've been refined over the years. I think Tom has really refined it and applied it to other sports other than baseball and other than just throwing, to golf. So it's overload, underload."
ADVERTISEMENT
Article continues below this ad
Watch this story- Unbelievable Story of How Phil Mickelson Made 1M in Less Than 3 Hours
What are your views on Brady's advice for Mickelson? Do let us know in the comments below.