'F****ng Incrdible': Paige Spiranac's Latest NFL Roast Makes Golf Fans 'Cringe'
Published 01/23/2023, 7:30 AM EST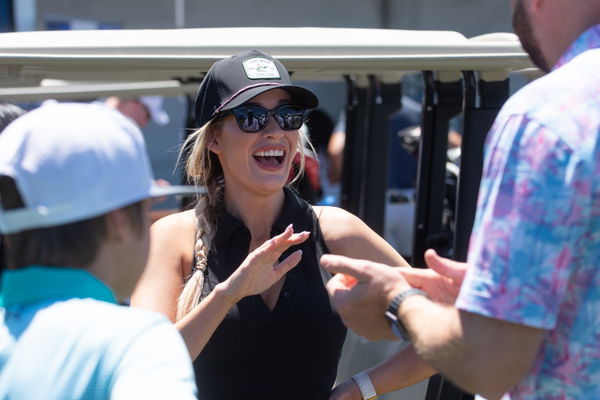 The former golfer Paige Spiranac has been trending almost every day on Twitter. Her bold 2023 sports predictions were the talk of the town until she revealed the list of her favorite and non-favorite fan bases, followed by her new paid site. And now, again, she has taken over the internet with her new meme post regarding Brett Maher. The Twitter users, including NFL fans and her followers, have posted their views in the comments.
Despite retiring from golf in 2016, she has never been away from it. However, the internet queen follows golf and has eyes for other sports. As she is the brand ambassador of the PointsBet Sportsbook, posting and talking about other sports is quite apparent to her. She loves other sports and is a big-time Pittsburgh Steelers football team supporter.
Every time an unexpected player performs poorly, it comes into the eyes of media and sports enthusiasts. And Spiranac, being a sports fanatic, expressed her views on Maher's performance using a meme. Let's find out what she said and whether netizens agreed with her.
ADVERTISEMENT
Article continues below this ad
Why Paige Spiranac posted a famous meme for Brett Maher?
The internet queen, with over 11 million followers online, posted the picture of Shannon Sharpe, an American former football tight end. She also wrote, "The cowboys sideline looking at Brett Maher." Sharpe's photo went viral from a recent NBA game. The expressions are stern, which is why Spiranac used the meme picture and commented on Maher's performance.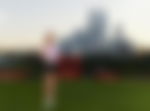 American football placekicker Brett Maher plays for the National Football League's Dallas Cowboys. But disappointment from his fans followed his yesterday's performance. And since the SI swimsuit model herself follows the sport, it was evident that her comments would follow his performance. During yesterday's playoffs, Maher failed to hit the extra point to increase the score to 7-3 at the half. The replay revealed that he missed the kick from the left hash even though it was blocked.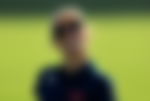 The ball appeared shanked to the left of his foot before a San Francisco 49ers player reached out to prevent it. He failed again to make five out of his last six efforts at extra points. The Twitter users could not believe their eyes and hilariously asked Spiranac, "Why you gotta be so savage?! Lol go boys!!!!" One user replied with another meme, followed by another sarcastic question for the former LPGA player, "Did a 49ers fan ask you to wear a Maher jinx jersey?"
All in all, they filled the comment with more sarcasm, funny comments, and criticism. Let's take a look at a few.
Why you gotta be so savage?! Lol go boys!!!!

— Fabian🚀🐕 (@fabianglr) January 23, 2023
Did a 49ers fan ask you to wear a Maher jinx jersey? 😆😂

— Eric Shoars Serial Storyteller (@eric_shoars) January 23, 2023
This game made Jerry Jones really sick. Hope he gets well soon. Too old to feel that bad.

— TheArchofPelican (@ArchofPelican) January 23, 2023
Made that one though; was wondering if he was like Norman playing The Masters and choking

— J.T. Knight (@jt_knight13) January 23, 2023
Please don't talk about Dallas and show that losers face!

— Vern Kellett (@BigVK20) January 23, 2023
ADVERTISEMENT
Article continues below this ad
I can feel the cringe in my soul

— Let's win this 🇺🇦🇺🇦🇺🇦 (@zimbob68) January 23, 2023
ADVERTISEMENT
Article continues below this ad
Watch This Story: Paige Spiranac Made a Massive Revelation That Will Break Her Fans' Hearts
Did you find it hilarious? What are your thoughts on her tweet?
Edited By: Akash Pandhare