'Didn't Look Good' – Lexi Thompson's Caddie Waived His Duties Due to Extreme Heat at Tokyo Olympics 2020
Published 08/04/2021, 5:05 PM EDT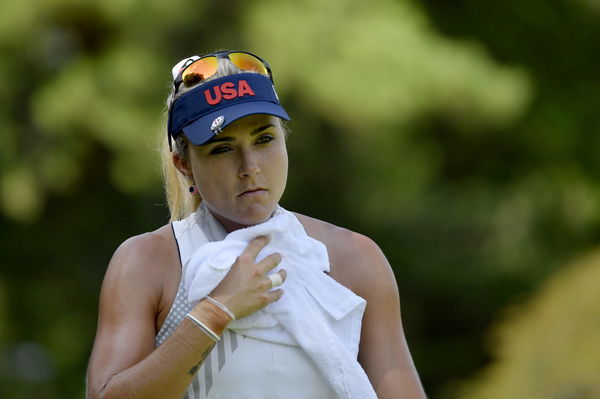 ---
---
More often than not, a change in weather affects one's health unexpectedly. Tokyo, Japan – currently hosting the 2020 Olympics – is experiencing weather mostly over 30 degrees Celcius with frequent precipitation. Naturally, the weather might affect those not used to such heat. This includes Lexi Thompson and her caddie Jack Fulghum. The latter could not finish the first round of the women's competition due to extreme heat.
ADVERTISEMENT
Article continues below this ad
Lexi Thompson  caddie is unable to stand Tokyo heat
This week, fans will witness women's golf events at the Kasumigaseki Country Club. Round 1 began on Wednesday, and on the 15th hole, Lexi Thompson's caddie Jack Fulgham ended up relinquishing his duties due to the heat. The temperature was around 38 degrees Celcius, and the golf course only making it worse. While talking to the media, later on, Thompson explained that she did not initially understand Fulgham was feeling down.
ADVERTISEMENT
Article continues below this ad
"He just asked me, he's like, 'Do I look white to you?'" Thompson said. "And I'm like, I didn't really notice. He just didn't look good. I just want him to be healthy, that's all". The 26-year-old explained that she asked Fulgham to take care of himself first and that him reading a putt was the last of her worries.
Fulgham was given "electrolyte drinks and salt tablets" to regain his health.
Due to the unexpected pause, LPGA director of player services Donna Wilkins had to step in. She was around watching the round and filled in as Thompson's caddie later on.
"I don't normally caddie," Wilkins said. "Straps were a little off, but it was all good. So glad to be able to jump in and help and my first concern was Jack to make sure he was OK and then I was happy to be able to jump on the bag". 
Wilkins also stated that from now, everyone will be taking care and making sure people remain hydrated.
Additionally, till Fulgham is back to complete health, Thompson will join hands with Wilkins to work out a plan. If Fulgham does not return soon, the American golfer will be finding another caddie, who could be a local. "I'll just find a local," Thompson said. "Figure out how to read a yardage book. Because I had no idea the last few holes. I'm like, I really hope it's around that number. But yeah, it ended up working out".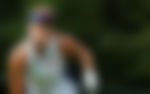 On the other hand, Filipino golfer Yuka Saso's caddie ended up being rushed to the hospital on Tuesday due to a heat stroke. As the weather remains hot, the authorities will look to keep people hydrated during the Olympics. Thompson understands the same, encouraging everyone to feed themselves and stay sharp. "It just happens, so you have to just make sure you're hydrated. But other than that, any part of the game's difficult in that heat for sure".
ADVERTISEMENT
Article continues below this ad
How did Thompson do in Round 1?
ADVERTISEMENT
Article continues below this ad

On the par-71 course, Thompson finished 1-over in Round 1. She made four birdies, a few of which were without Fulgham. Her Round 2 is scheduled at 9:25 PM EST alongside Brooke Henderson and Yuka Saso. Before the tournament began, Thompson also made news for her hole-in-one during a practice round at the par-3, 172 yards 10th hole.