Phil Mickelson Explains Why He Prefers Competing on the Senior Tour Than Regular PGA Tour Events
Published 10/12/2021, 10:03 AM EDT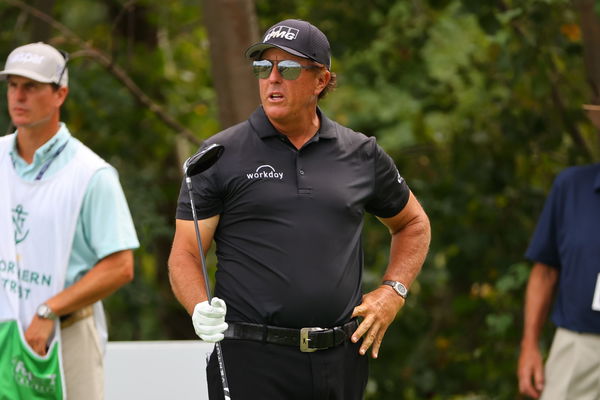 ---
---
Earlier this year, Phil Mickelson made his PGA TOUR Champions debut. He won the PGA Championship, played at the Northern Trust, and made his debut a week later at the Charles Schwab Series at Ozarks National. His latest event was the inaugural Constellation FURYK & FRIENDS, which he won with a 15-under 201 score.
ADVERTISEMENT
Article continues below this ad
However, while speaking with the media after his recent win, Mickelson opened up about his PGA TOUR Champions experience. While he has been playing on the tour for months only, he seems to prefer the events over the regular PGA Tour. Mickelson has been performing well, securing three wins out of the four events he has played.
ADVERTISEMENT
Article continues below this ad
Here's why Phil Mickelson prefers playing PGA TOUR Champions events
"I don't feel like there are tournaments on the regular tour that are really exciting me to get out and play, so it's fun for me to get out here and work on a few things that I'm trying to improve on and play with guys that I know," Mickelson said after his recent win. "I know all these guys here". 
To Mickelson, it seems like playing his game amongst people he is familiar with is much more exciting. With many young golfers joining the PGA Tour, Mickelson admitted to not knowing everyone there.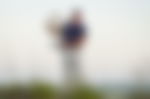 The 51-year-old gave some rain delay examples, explaining how he knows everyone in the PGA TOUR Champions locker room. "On the regular tour there's so many new, young, fresh players, I don't know who two-thirds of them are". 
Mickelson's impressive PGA TOUR Champions performance
Out of the four events he has played, Mickelson has won three. His most recent win came from the Constellation FURYK & FRIENDS at the Timuquana Country Club, which earned him $300,000 as prize money. The only dip in his performance was the Cologuard Classic, where he finished T20. Naturally, the 45-time PGA Tour winner is happy with how his game is progressing.
ADVERTISEMENT
Article continues below this ad
"It's a good start. I'm having fun, I'm having fun playing here," he said, adding that he is having fun playing with the guys and the courses.
Mickelson knows that he can recover after making a mistake or two. Whereas on the regular tour, such mistakes will most likely cost you your standings. "I like how you don't have to be perfect and I can get away with a shot or two here or there, so it makes it fun to play and play aggressive". 
Watch This Story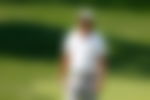 Having said that, Mickelson is in no way stepping away from the PGA Tour, especially after winning a major this year. He wants to perform well on both tours, as one tour would benefit the other for him. His next PGA TOUR Champions event will be later this month in Virginia Dominion Energy Charity Classic.
ADVERTISEMENT
Article continues below this ad
Do you agree with Mickelson?