Golf World Stunned by Major Harris English Revelation at Ryder Cup 2020
Published 09/26/2021, 2:00 PM EDT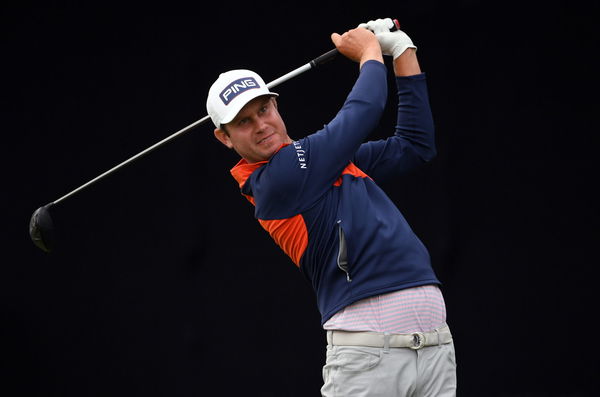 ---
---
At the ongoing Ryder Cup, team US have extended their lead from the first day with a massive score of 11-6. However, the Europeans seemed considerably more stable. They were able to notch a few crucial wins which have kept their chances alive. Nevertheless, they'll have to pull off a miracle tomorrow in order to retain their title.
ADVERTISEMENT
Article continues below this ad
But the highlight of the day wasn't USA's performance. Instead, golf Twitter decided to focus its attention on Harris English and his putter.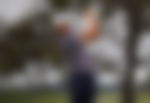 A Harris English worn-down putter causes havoc
ADVERTISEMENT
Article continues below this ad
A picture of Harris English featuring his putter went viral on Twitter. The aged grip of the putter was under question and was compared to his career earnings. In the zoomed-in picture, the grip is visible, which is seemingly falling apart.
The stark contrast between the colossal sum and the poor state of his putter was not lost to the audience on Twitter. The golf community found the situation highly amusing. The replies were full of sarcasm and witty comments, while some justified his reasons.
'Superstitious'- Twitter reacts to aged putter
You would think the USGA would make a rule where that is illegal like a broken club.

— Chris Drake (@DrakeGolf) September 26, 2021
I pulled my putter out yesterday to explain what inside the leather meant to my wife and she goes "ew, your grip is gross, you need a new one"

So I'm buying new irons today since that's what I heard

— Chris Koteles (@CKoteles) September 26, 2021
Let me see. You win $22 million and change your putter grip? Never. Superstitious! Hopefully, he's changed his underwear!

— Patrick Powers (@pjpowers55) September 25, 2021
Ever wondered how he has made $22m? Maybe practicing his putting? Have a look at speiths grip…

— heidcampbell (@heidcampbell16) September 26, 2021
Most golfers spend their time drilling balls on the range and pretty much ignore their putting. When you realise that 30-40% of your shots are putts then time to put the practice in.

— Le Collie Dog (@ecoboy247) September 26, 2021
I'd wager he's a little superstitious, I'd be calling referee over to yank his chain about using a non-conforming club. #Gamesmanship 😂😂

— Pete Graydon (@PeteGraydon) September 26, 2021
Not what your pro shop at your local club want to see when stressing the importance of regularly re gripping clubs 😂

— Robin D Horsman (@HorsmanRobin) September 26, 2021
Correction, he's the best putter at the Ryder cup. Stats prove that

— EdwardScissorMitts (@ScissorMyWife69) September 26, 2021
ADVERTISEMENT
Article continues below this ad
It's like that special pair of pants you were wearing the night you pulled that amazing looking bird, you keep them on the feint off chance it happens again.

— Andy Wellbelove (@andywellie) September 26, 2021
Watch This Story
ADVERTISEMENT
Article continues below this ad
As justified by some fans, we cannot deny the importance of good putting. However, only one with a lucky putter will understand the significance attached to one for an important game, even though superstitious. What do you think of English's putter?