The Significance Behind the Inaugural Nicklaus-Jacklin Award Presented at Ryder Cup 2020
Published 09/26/2021, 11:44 AM EDT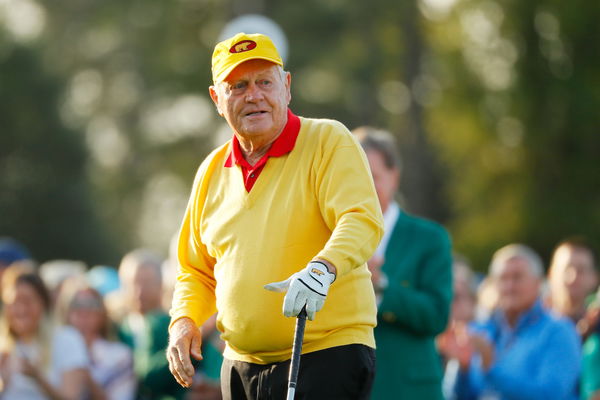 ---
---
The Ryder Cup 2020 is already nearing its end. Fans have been enjoying an exciting weekend, whereas team USA have charged ahead with their biggest lead since 1975. Whoever might take home the Ryder Cup trophy this year, there are also some interesting elements included for the first time at the Whistling Straits – the Nicklaus-Jacklin award, which will be presented for the first time at Ryder Cup 2020.
ADVERTISEMENT
Article continues below this ad
The Nicklaus-Jacklin award is new and brings along a good amount of history with it. In a way, the award is a celebration of sorts, meant to remind everyone about sportsmanship, teamwork, and performance. Let's take a deeper look at the award, exploring its roots and significance.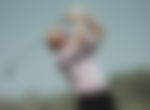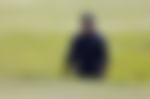 ADVERTISEMENT
Article continues below this ad
How is the inaugural Nicklaus-Jacklin award significant?
To understand how significant this award is, one needs to go back to the 1969 Ryder Cup at the Royal Birkdale Golf Club. Back then, legends like Jack Nicklaus and Tony Jacklin were playing, along with other icons like Lee Trevino and US Captain Sam Snead.
Nicklaus ended up conceding a short putt to Jacklin on the final hole – of the deciding match. The two teams had a tie at 16, which came to be known as 'The Concession." Nicklaus did not give Jacklin the putt so he would not face have to face the consequences that a mistake could bring upon the team. Jacklin was a national hero back then after winning 1969's Open Championship.
Nicklaus ultimately faced criticism for his decision as many felt Jacklin should have been given that putt. The 18-time Major Champion stood by his decision.
He said, "I don't believe you would have missed that, but I'd never give you the opportunity in these circumstances."
As the Ryder Cup ended, Nicklaus and Jacklin remained friends.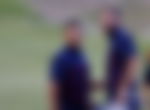 Who will win the new award and how?
ADVERTISEMENT
Article continues below this ad
The trophy is a result of this act of sportsmanship. Reports explain that the PGA of America, Ryder Cup Europe, and Aon will be coming together to present this award. The players who are picked from each team must see the "bigger picture" and make decisions involving sportsmanship, teamwork, and performance.
Watch This Story
There is a committee headed by Nicklaus and Jacklin which will choose the winners. Paul Azinger, Paul McGinley, Aon's Executive Chairman International Business Carlo Clavarino, PGA of America's Jim Richerson and PGA of Great Britain, and Ireland's Alan White will also be a part of the committee.
ADVERTISEMENT
Article continues below this ad
WATCH THIS STORY: How Many PGA Tour Titles Has Bryson DeChambeau Won?