Where Is the Ryder Cup 2021 Played? Whistling Straits Location, Yardage, and Major Details
Published 09/12/2021, 10:16 AM EDT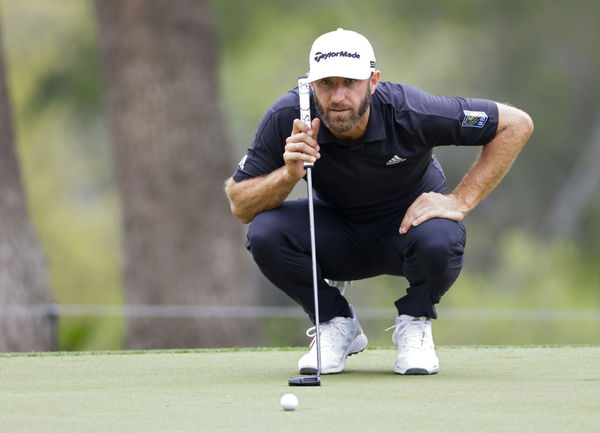 ---
---
The Ryder Cup is back in 2021, this time at the Whistling Straits in Kohler, Wisconsin. The prestigious tournament has always been played at exquisite venues over the years and Whistling Strais once again gets the honor in 2021. The luxury golf course is under the Kohler Company and offers scenic views – and the necessary hurdles.
ADVERTISEMENT
Article continues below this ad
The course is reportedly named after Herbert V. Kohler, Jr., Executive Chairman of Kohler Co. He was walking when he thought of the course, which looks over Lake Michigan's shoreline. The course was designed by Peter Dye.
ADVERTISEMENT
Article continues below this ad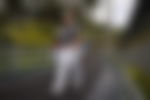 What challenges can one face at Whistling Straits?
Complete with bunkers and dunes, one needs force and accuracy to cover the vast course efficiently. Greens will provide a more-than-usual challenge, the wind playing an important role (especially with downhill slopes). Players might need to be a little aggressive, ensuring good selection of clubs.
Particularly demanding holes at the Whistling Straits in Wisconsin
The course begins with a somewhat tricky Hole 1, which favors those who play smart, avoiding the deep bunkers which might result in a longer approach overall. The second hole requires a sure start, which will help avoid the 'blind second shot'. Played well (maybe a bit aggressively), the second should be an easy one. Hole 3 is shorter, but one needs to be careful of how the winds work out.
Hole six requires massive attention, as one needs to avoid bunkers and a short shot. The subsequent hole might be a straightforward one but does require a good club selection. Ninth needs a precise tee shot, wind also paying a role in club selections. Add the Ryder Cup nerves to it, and it will demand an even accurate tee shot.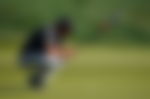 Hole 12, per reports, could pose the toughest challenge to golfers owing to the undulating green. Downward and undulated greens promise a challenge, accuracy as important as ever. Hole 15 is next, a challenging hole as the round will draw to an end soon. One requires both power and accuracy on the 203-yard 'Grand Srand', sand bunkers needed to be avoided at all costs. The green too, is challenging and could affect players differently.
The sixteenth is relatively easy but one needs to be careful with how they approach the uphill with sand dunes.
ADVERTISEMENT
Article continues below this ad
The course ends with a worthy 'Dyeabolical' Hole 18, which challenges players with a downwards slope and winds. Sand dunes and bunkers are to be avoided, the Seven Mile Creek right in front of the green.
Here's a look at the course's complete yardage.
Complete yardage of the Whistling Straits; the host of 2021 Ryder Cup
ADVERTISEMENT
Article continues below this ad
| | | |
| --- | --- | --- |
| HOLE | PAR | YARDS |
| 1 | 4 | 364 |
| 2 | 5 | 593 |
| 3 | 3 | 181 |
| 4 | 4 | 489 |
| 5 | 5 | 603 |
| 6 | 4 | 355 |
| 7 | 3 | 221 |
| 8 | 4 | 507 |
| 9 | 4 | 446 |
| 10 | 4 | 361 |
| 11 | 4 | 519 |
| 12 | 3 | 143 |
| 13 | 4 | 402 |
| 14 | 4 | 404 |
| 15 | 4 | 518 |
| 16 | 5 | 552 |
| 17 | 3 | 223 |
| 18 | 4 | 515 |