'It's About You': Soccer Legend David Beckham Pridefully Used Tiger Woods While Addressing a Crucial Health Issue in 2017
Published 01/21/2023, 5:30 AM EST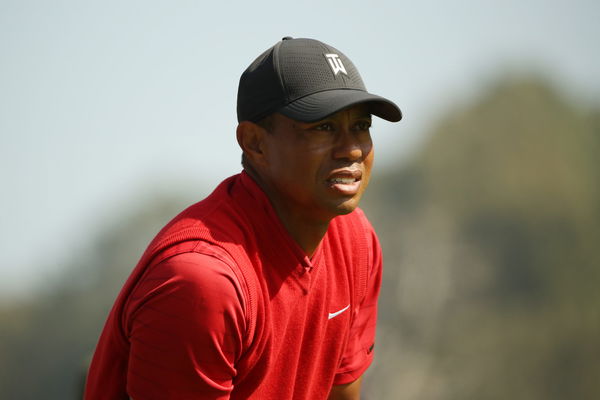 It is a known fact that a player's poor performance in a team sport may be tolerable to some extent. However, a player's bad day in an individual sport is totally unacceptable. Fortunately for Tiger Woods, he hardly had any poor performances in his professional career. He always displayed passion in clutch moments which many are already aware of including Soccer legend David Beckham.
Golf is commonly recognized as one of the toughest sports. Even the best have one of those days on the course where they want to quit after a series of poor shots. However, Tiger has made many believe that the 18-hole sport isn't that difficult after all.
Woods had very few of those poor performances. Six-time Premier League winner, Beckham, once appreciated his constant top-notch form. Let's take a look at what the Soccer icon had to say about the Hall of Famer.
ADVERTISEMENT
Article continues below this ad
David Beckham talks about Tiger Woods' mindset
In 2017, Beckham celebrated 25 years since his professional debut in 1992 with Manchester United. Sky Sports' Kirsty Gallacher, held a special interview to honor the retired soccer star. Despite the show being a celebration of his silver jubilee in the sport, Beckham had some wise words for Tiger Woods.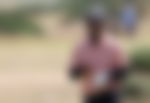 The Englishman talked about how he was always surrounded by his teammates since he played a team sport. "If I had a bad game on the Saturday, on the Monday morning when you went in [to training], I was surrounded by my team", said David Beckham.
However, the former Real Madrid Galactico then sheds light on honoring the 15-time Major winner elite mindset. Woods was undergoing several mental challenges in 2017 due to his injuries. Despite the struggles, he remained positive which won the heart of the Soccer icon.
Beckham said, "But with Tiger, in his individual sport, I am sure he had great people around him and amazing family around him, but you have to be mentally strong to take certain situations". He further talked about how a poor Woods' performance would only lead to criticism towards him and not his team behind the scenes.
"I am sure he had a team of people around him who were strong but it's about you. You're the one who's being criticised, you're the one that people are talking about". After sharing his respect towards Tiger Woods' mindset, Beckham also talked about how much the golfer means to the American community.
Tiger is a 'cult hero', claims Beckham
In the latter part of the interview, the Soccer legend talks about how Woods has the support of all Americans, which eventually leads to further pressure. However, Tiger's calm and confident persona helps him in remaining unfazed by the publicity.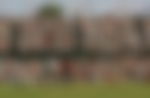 David Beckham said, "When you're an American sportsmen, when you've got the strength of that country behind you – and they love Tiger, he's such a cult hero there and he's such a great talent – there's going to be a certain about of pressure". In the end, the former English captain claimed to watch Woods play regardless of the location or the price to pay.
ADVERTISEMENT
Article continues below this ad
"His talent is incredible. You'd pay a lot of money to go and watch Tiger [play] anywhere in the world", Beckham ended. Undoubtedly, watching Tiger Woods play golf is equivalent to watching Leonardo De Vinci paint the Mona Lisa. The 15-time Major winner has mastered his craft of playing the sport for the past 27 years.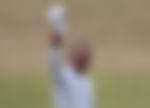 Tiger Woods has set an example for fellow golfers and is an idol for legends from other domains. In the end, David Beckham is also one of the best midfielders hailing out from his country. It's always great to see greatness recognize greatness.
ADVERTISEMENT
Article continues below this ad
What are your thoughts on Beckham's words for Woods? Let us know in the comments section below.
Watch This Story – Tiger Woods' Mother Stopped Giving Interviews Due to a Scarring Incident
Edited By: Manaal Siddiqui