Team USA Captain Pat Hurst Explains Why They Lost the Solheim Cup 2021
Published 09/07/2021, 12:36 PM EDT

Follow Us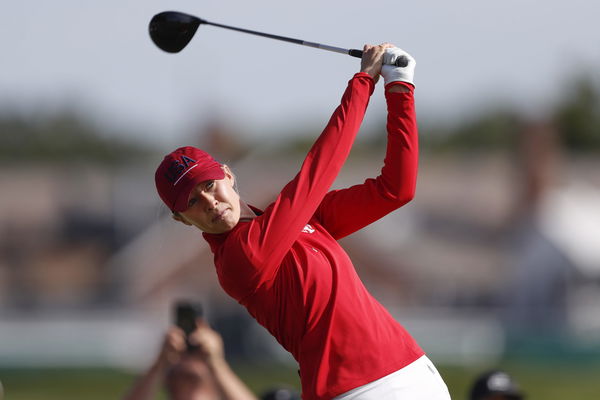 Team Europe had a comprehensive victory over Team U.S. at the 2021 Solheim Cup. Europe managed to score 15 points while Team U.S. finished with 13. Moreover, Europe has won their first Solheim Cup on U.S. soil after 2013 and has moved to seven wins in the competition's history. Europe has now won back-to-back trophies and has successfully retained the cup. 
Meanwhile, Team Europe had a lead of 2 points going into the final Monday singles. And they managed to maintain that lead throughout the day and eventually won the event. Moreover, the U.S. Team captain Pat Hurst opened up about the loss and explained the reason for their failure. 
ADVERTISEMENT
Article continues below this ad
Pat Hurst explains the reasons for their loss at the 2021 Solheim Cup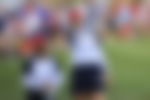 Pat Hurst said that they fell behind on the very first day. And making a comeback from there was not easy. "I think we got behind the 8-Ball the very first foursomes," U.S. captain Pat Hurst said.
ADVERTISEMENT
Article continues below this ad
"We fought our way back, but it's not good enough. I was hoping to see a lot of red in the beginning just to kind of put it up on the board for everyone to see, but it is what it is. They played hard, they played with heart, and that's what we were asking for."
Meanwhile, Team U.S. was never in lead at any point in the tournament. Team Europe always had an upper hand and kept the home team under pressure. Moreover, Europe has won four of the past six Solheim Cups, which shows their dominance over the Americans in the recent past. 
"The level of women's golf is just unbelievable now, and it's just going to get better," Hurst said. "That's what this is all about. Solheim Cup is the best thing in the world. It's fun. It's team play. We love to do it every two years, and the competition is just getting that much stiffer."
ADVERTISEMENT
Article continues below this ad
However, Team U.S. tried hard, but it looked like the fortune didn't favor them. American putts had a difficult time finding the cup all week. And that's what happened on the ultimate day as well. Ernst and Salas missed putts that could have got the team a much-needed momentum and potentially could have even given the Solheim Cup for the Americans.