7 Years After Their Split, Lindsey Vonn Confessed the 'Really Difficult' Part About Dating Tiger Woods: 'I Didn't Need to Share That'
Published 11/29/2022, 8:00 AM EST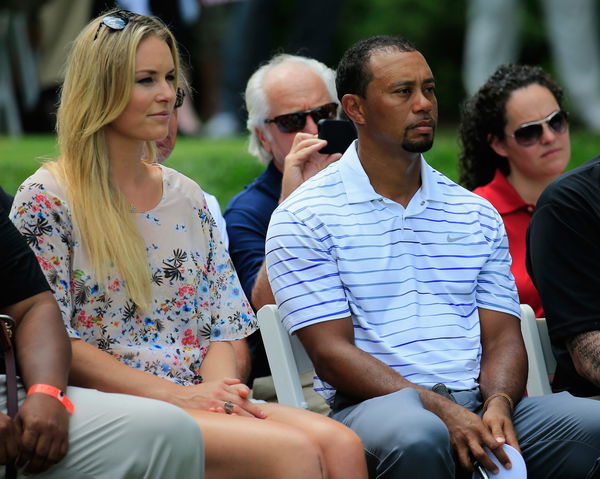 Tiger Woods hit a rough patch when his marriage crumbled back in 2010. He met Olympic ski legend, Lindsey Vonn, two years later. The two spent a lot of time together before confirming their relationship in 2013. Despite many in both the golf and ski community rooting for them, the pair didn't last. They announced their split in 2015. 
Nearly 9 years after they publicly announced their relationship, Lindsey opened up about the struggles the couple had faced.
ADVERTISEMENT
Article continues below this ad
Tiger Woods and Lindsey Vonn's time together
Back in March of 2013, Woods and Lindsey Vonn officially announced their relationship to the world. The golf world had speculated that they were dating for many months before the announcement hit. Woods wrote on his Facebook page, revealing they were"now dating."
Vonn also announced their relationship similarly on the same day. The two had met at a charity event in 2012, and they hit it off instantly. But their love wasn't one for the history books. In May 2015, almost three years after they began seeing each other, the couple called it quits.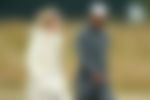 Just as they began their relationship, the two ended it with posts online announcing the end. Woods wrote on his website, "Lindsey and I have mutually decided to stop dating." The golf legend explained that the two athletes led "very hectic lives" and that made it tough to spend time together.
Vonn opens up about their relationship's difficulties
Earlier in January of this year, Lindsey appeared on Entertainment Tonight and revealed the problems that she and Tiger had faced during their three years together. She said, "I just think, generally, it's really difficult to date anyone in the public eye." Vonn went on to talk about how open she was and how she wanted to share everything. But she had learned that some things were best private. She said, "The fun times that I had, that's also just for me and my partner, and I didn't need to share that."
ADVERTISEMENT
Article continues below this ad
The former Olympic skier explained that it was not easy being in a public relationship. She said, "It's difficult, obviously, being in this position because everyone wants a scoop and everyone wants to know what I'm doing." The Olympian believed that the public scrutiny had taken a toll on their relationship.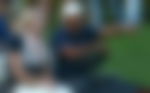 It's been over seven years since then, and Lindsey said that Woods and she were still good friends. "We are friends and, of course, I'm happy that he is back and healthy," she said, talking about Woods' recovery after his accident last year. 
ADVERTISEMENT
Article continues below this ad
Watch This Story – Tiger Woods is No Longer One of The World's Top 50 Most Marketable Athletes
Do you agree that public scrutiny can take a toll on a relationship? Or do you believe that it just wasn't meant to be? Let us know what you think in the comments below.
Edited By: Manaal Siddiqui