Serena Williams' Husband Alexis Ohanian Stirs Up Twitter With His Honest Golf Confession
Published 01/22/2023, 5:30 AM EST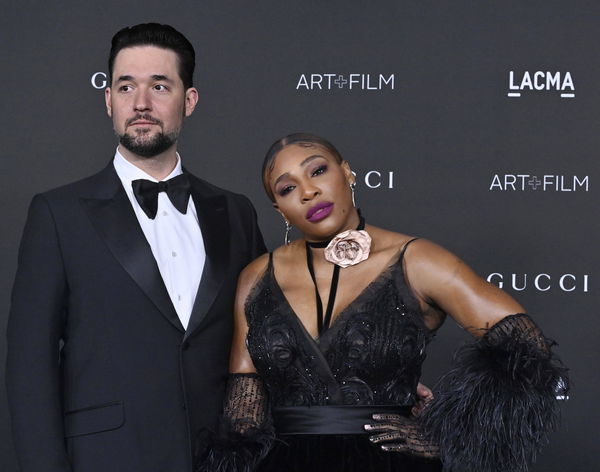 In 2016, tennis legend, Serena Williams, surprised the world with her engagement announcement to Alexis Ohanian. She met the tech entrepreneur and investor in 2015, and ever since then, Ohanian has become a lot more involved in the sports world. He recently even took to Twitter to make a confession and ask for suggestions, which made the golf world run wild.
Ohanian earned his fame as the co-founder of the social platform Reddit. He is now also worth $70 million, as per Forbes. The entrepreneur has become familiar with tennis thanks to his wife, but now he may be looking to expand his sports horizons.
The husband of Serena Williams sparks a fire among golf fans
ADVERTISEMENT
Article continues below this ad
In his most recent tweet, Ohanian confessed to his followers on twitter that he had never played golf before. He claimed to be considering it now, asked them for their suggestions. "Any golfers follow me on twitter? I've still never played a single round of golf in my life," he wrote. "But this looks fun."
Attached to his post is what seemed to be the investor's inspiration behind his decision. The NLU Film Room: Jordan Spieth and Justin Thomas at Kapalua. This hour-and-a-half-long video features Spieth and Thomas playing against Chris "Soly" Solomon and "Young Neil" Schuster, the hosts of No Lay Up.
Ohanian's fans ran amok after reading his viral tweet. Many suggested that he should definitely take up the sport. One golf enthusiast wrote, "Once you start you get hooked, be prepared." And another fan commented, "You're missing out."
Once you start you get hooked, be prepared

— PokeBros (@ninopokebros) January 20, 2023
Absolutely! Loved the vid too, hope you pick up our great game. 👍🏻🏌🏻‍♂️

— Frédéric Raymond (@fredericgolf) January 21, 2023
I picked it up later in life and love the game. If you find yourself in NYC and want to hit a golf range you'll have a +1 to join

— Lindsey (🏄‍♂️,🏗) (@goforlindsey) January 21, 2023
Some of his fans gladly offered to play with him and teach him. One wrote, "I am teaching @brextonpham to golf so come play with us anytime." And another stated that he would send both him and Williams some golf clubs.
We are launching a new line of clubs in April. I will get you and the Mrs. a set.

— Michael Duda (@MikeDuda) January 21, 2023
Yessir. Next time you're in NYC, let's get out for a round at my club just outside the city 🫡

— croooz.eth (@dacroooz) January 21, 2023
The Reddit co-founder's fans were certainly supportive of him becoming a part of the golf world too.
What is the film room that features JT and Spieth?
ADVERTISEMENT
Article continues below this ad
Before the Sentry TOC began earlier this year, Thomas and Spieth kitted up to play the sport they love. With nothing at stake, the two were able to play extremely freely, teaming up against Soly and Neil.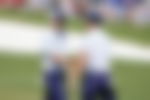 The four were featured in an 18-hole alternate shot match, where the two players in each team alternate shots on each hole. The Plantation Course at Kapalua hosted the match. Combining creators and professionals at an iconic course sure made it a great watch. It is easy to see why it inspired Ohanian.
ADVERTISEMENT
Article continues below this ad
Watch This Story – Everything You Need to Know About Serena Williams' Clothing Line
Do you think the 39-year-old will take up the game? And if so, will he fall in love with it like every other golf enthusiast? Let us know in the comments below.
Edited By: Manaal Siddiqui