'What if You': Tiger Woods Once Helped Serena Williams Find 'Clarity' and Inspired Her To Dominate the Court
Published 01/22/2023, 9:30 AM EST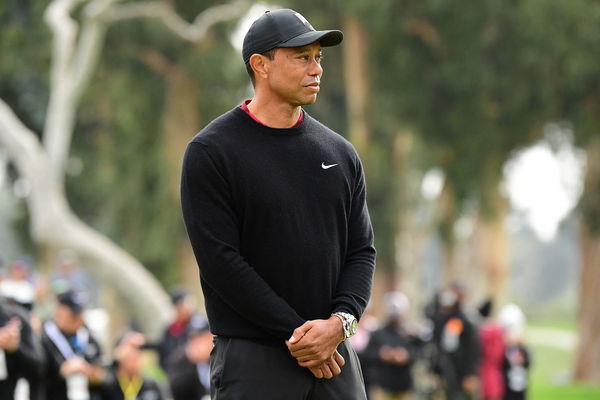 Confusion hits everyone, no matter who. Athletes too often question their choice. Many are often confused as to what to do in their career. Serena Williams once faced a similar situation too. She was torn over whether to leave tennis behind or not. Fortunately, she took advice from golf's most popular pro, Tiger Woods. The golf legend inspired Williams to get her head back in the game, changing her life completely.
The two athletes dominated their sports for multiple years. Both also represent the pinnacle of success in the sports world. They have been friends for a long time now and often confide in each other. They inspire each other as legends in their respective sports.
Tiger Woods ignites a fire within Serena Williams
ADVERTISEMENT
Article continues below this ad
In an essay that Williams wrote for Vogue magazine in 2022, she explained that she was slowly "evolving" away from tennis. But soon, she was on the court again. Williams credits Woods for that. "He's one of the reasons I'm here, one of the main reasons I'm still playing," she wrote.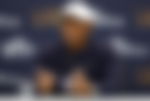 While talking to Woods about her hanging up the racket, Serena said, "I don't know what to do: I think I'm over it, but maybe I'm not over it." But the golf pro was not ready for her to give up yet. She claimed that he was adamant that she "be a beast" just like he was.
The 15-time major winner asked her to just play a bit longer. "Serena, what if you just gave it two weeks? You don't have to commit to anything," he said. Woods asked her to just give it everything she had for two weeks more, every day. "I gave it a try. "And it felt magical to pick up a racquet again," she wrote.
Williams claims that Woods helped her out of her confusion
ADVERTISEMENT
Article continues below this ad
She claimed that the 82-time PGA Tour champion had helped her clear her head. "I didn't know what I wanted to do," she wrote. "I was just lost. So many questions… it was really helpful to get clarity." Williams announced her gratitude for having Woods in her life. "When you can rely on someone like that, I mean, my goodness, he's Tiger Woods."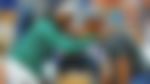 Woods certainly changed the tennis star's life that day. Because of his motivation, she got back out there and beat world No. 2, Anett Kontaveit. The PGA Tour star watched her do it live as he sat, just a few  feet away from the court and cheered her on.
ADVERTISEMENT
Article continues below this ad
Watch This Story – When Will Tiger Woods Play Golf Again?
What do you think about the bond they share? And will Williams now stick around for a long time more with her newfound inspiration? Let us know in the comments below.
Edited By: Manaal Siddiqui