Gonzalo Higuain Completes a Move to Chelsea
Published 01/24/2019, 1:40 PM EST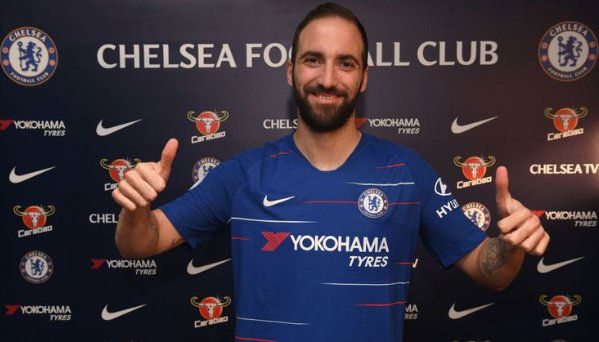 Gonzalo Higuain is a Blue. The deal is done as the Argentine rejoins his previous manager at Napoli – Maurizio Sarri, in a loan deal from Juventus which will see him finally ply his trade in England, at the age of 31. Higuain was on loan from Juventus at AC Milan, where he scored 8 goals in his first 6 months, until Chelsea and Sarri came calling. This time, he did not let the opportunity to play in England pass away.
ADVERTISEMENT
Article continues below this ad
Higuain remained a top transfer target for many English clubs, including Chelsea a few years ago, when reports of him being unsettled at Real Madrid came out. Higuain, however, could not be grabbed by any English clubs back then as he decided to move to Italy instead, where he holds the goal scoring record for any player in a single Serie A season – a season which saw Napoli mount the most serious title challenge they had put for close to 25 years, which they ultimately lost to Juventus in the run in to the title.
Higuain was, and still is regarded one of the most lethal strikers in the game, and has showed his skill and panache for all the clubs he's been a part of, and he's been a part of some really big clubs – Real Madrid, Napoli and Juventus to name a few.
ADVERTISEMENT
Article continues below this ad
Higuain is a lethal striker in front of goal, and his records talk of the same story.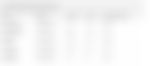 Those numbers are not of an average striker, and Higuain probably deserve a lot more plaudits than what he gets.
His exits from his last three clubs were not ones Higuain is happy of. Competing for places with Karim Benzema and Cristiano Ronaldo at Real Madrid did not help his cause, and reports suggested, which were also claimed by his father, that the striker had to move because of a bad relationship with Real Madrid president Florentino Perez who forced the Argentine out. Not the only Argentine do face such behavior from Perez. Post the 2014 FIFA World Cup final, it was revealed that Real Madrid tried to intervene in Argentinian Football Matters, and Perez and the club forced Angel di Maria out, who then moved to Manchester United.
Upon his move from Madrid to Napoli in 2013, Higuain continued his excellent form, and was outstanding in front of the goal.
Unfortunately for Higuain, he had a fall out with another club president, this time with Napoli President Aurelio De Laurentiis. Higuain does have fond memories from his time at Naples and would have loved to stay at Napoli beyond his 3 year spell in an ideal world. Sadly, it wasn't to be for him.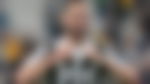 Higuain moved to Juventus in 2016, another European powerhouse, and things were all jolly until a familiar face moved to Juventus and things were never the same. Cristiano Ronaldo arrived at Juventus from Real Madrid, after he fell out with his club president (Why Florentino?), and Higuain was pretty much shown the door.
During an interview with Gazetta dello Sport, Higuain revealed how he was shown the door when Cristiano arrived, and why he decided to move to Milan.
"The decision to leave is not mine. I gave everything for Juventus, I won several titles, after which Cristiano arrived, the club wanted to make a qualitative leap and they told me that I could not stay and that they were trying to find a solution. The best solution was Milan"
ADVERTISEMENT
Article continues below this ad
Higuain's loan move to Milan had only yielded 8 goals, and 1 red card against Juventus, one of the last highlights during his stint at the Rossoneri.
Gonzalo Higuain is now a Blue, a London Blue, and would like to put all the off-pitch matters behind him. There should be no doubt in anyone's mind that Chelsea have acquired the services of an extremely lethal striker, while Higuain will be happy to reunite with former manager Maurizio Sarri.
When Higuain moved to Juventus from Napoli, nobody associated with the club from Naples was happy, and saw the move as a betrayal, including Sarri. But Sarri mellowed down later, and famously said, "It's a bit like when one of your sons makes you angry," he explained. "You can rip into them for a few days, but at the end of the day he's still your son."
ADVERTISEMENT
Article continues below this ad
Well he now he has his son back, and he would need him firing at all cylinders. Chelsea find themselves in a tight spot in the league table. They stand 4th in the table, with Manchester United and Arsenal breathing down their necks to finish in the top 4, and desperate for goals.
El Pipita could be the spark Sarri's and Chelsea's been waiting and looking for.