Good News For Fallout 76- Highly Anticipated Wastelanders Patch Goes Live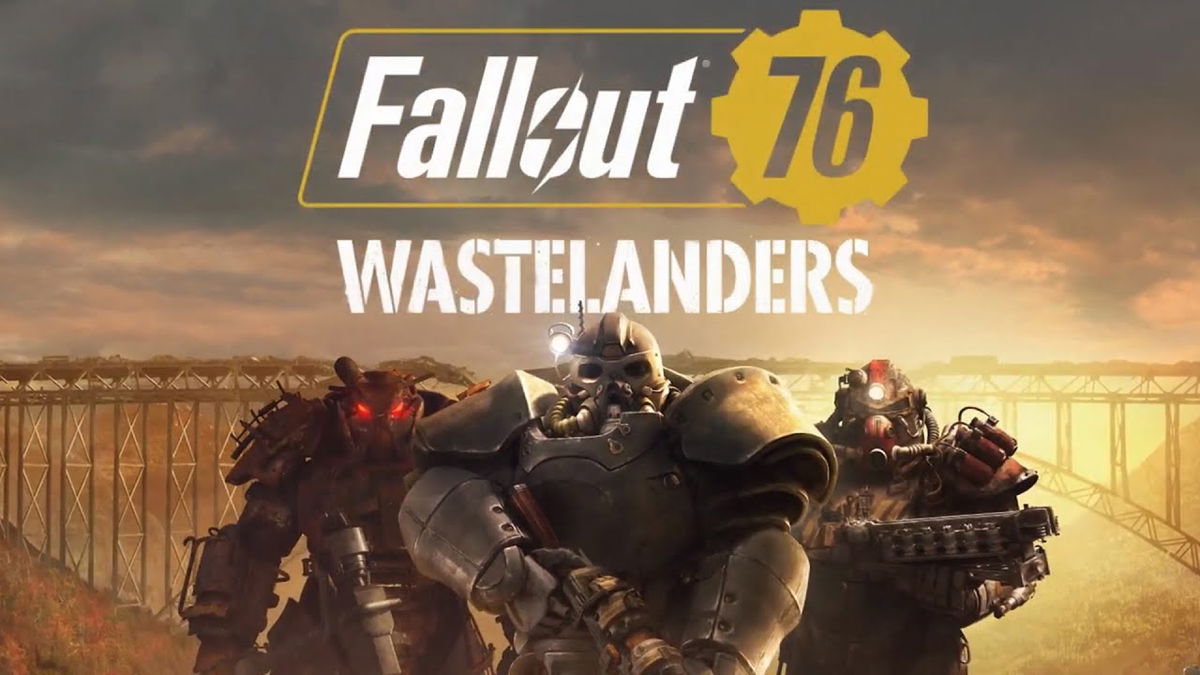 Finally, players waiting eagerly for the highly anticipated Wastelanders update for Fallout 76 have some good news. Back in 2018, when the game was released, it drew heavy criticism for it's broken gameplay and inadequate features. The fact that Fallout 76 lacked a certain human element was one of the chief complaints.
Without any non-playable characters (NPCs) to interact with in-game, it massively lacked personality.
Fortunately, though, Bethesda has rectified these issues with the new Fallout 76: Wastelanders update. The update finally went live on April 14 for PS4, Xbox One, and PC after recent delays. Incidentally, existing players are the biggest winners of the situation, as the Wastelanders update is entirely free of charge for them.
To celebrate the launch of the Wastelanders patch, Bethesda Game Studios had a special message to share on its official Twitter handle.
Here's a special message from our #Fallout76 Project Lead, Jeff Gardiner to celebrate the launch of #Wastelanders.

We're excited to join you in the Wasteland. Thank you. pic.twitter.com/D7dfnseOmU

— Bethesda Game Studios (@BethesdaStudios) April 14, 2020
What's New In Bethesda's Fallout 76: Wastelands Update?
• New Main Quest – Play through a brand new main quest and uncover the secrets of West Virginia, originating the instant you leave Vault 76.
• Human NPCs – Explore and endure Appalachia through the eyes of its dwellers. Players can befriend or betray their new neighbors who have come to rebuild.
• New Creatures and Gear – Takedown newly mutated creatures discovering their way into the region and earn the highest tier of weapons and armor. It includes new weapons and enemies.
• Choices and Reputation – Personal decisions influence your reputation with each faction via a brand new reputation system. You can modify the fates of those NPCs you meet in-game with dialogue trees.
• Game Optimisations – A unique method to track your quests as you explore the wasteland. Many optimizations and interface improvements.
Bethesda cited they are offering for "purchase of two Faction-themed content bundles, as well as a combination bundle." Players will now get access to the "exclusive cosmetic and C.A.M.P items."
This includes the Settler Content Bundle and the Raider Content Bundle.
Also Read – Call Of Duty: Warzone Developers Lash Out At Hackers – Ban 70,000 Players
Any Drawbacks On The Wastelanders Update?
There seems to be a single drawback to the Fallout 76: Wastelanders update. The new patch has introduced a collection of "no C.A.M.P" zones to the game.
For some players, this meant they had to move their C.A.M.P to a distinct area. However, the developers offered a free C.A.M.P move to players residing in those marked areas to help them find a new home.
Fallout 76 players can download the Wastelanders patch on Steam or at Bethesda's official website. New players can purchase Fallout 76 on Steam or from the studio's official website. Here's a link to the developers' website: https://fallout.bethesda.net/en/