Goran Ivanisevic Compares Novak Djokovic With Real Madrid
Published 06/16/2020, 11:26 PM EDT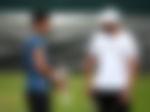 ---
---
World No.1 Novak Djokovic is an elite player with whom everybody wants to be associated with. Djokovic's current coach is Goran Ivanisevic. Ivanisevic, the 2001 Wimbledon winner, had the service that everyone feared in the 90s. Ivanisevic's first serve was fast and reliable. Accurate to the line, even the best returners of the game couldn't break it. His second serve was also fast and one he rarely faulted.
ADVERTISEMENT
Article continues below this ad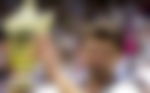 He first coached Marin Cilic and although Cilic didn't have his killer serve, it was effective. He served like Ivanisevic, fast and wide. Goran led Cilic to his unbelievable US Open triumph in 2014.
ADVERTISEMENT
Article continues below this ad
Goran's current student, Djokovic, improved his serve a lot since they came together in 2019. It has become fast, accurate, and more reliable. Praising his pupil in an interview with Al Jazeera Balkan, he spoke highly of the Serbian.
"It's like I'm a football coach and Real Madrid calls me." Goran speaking on his relationship with Djokovic.
"Novak Djokovic is a person who constantly wants to progress" – Goran Ivanisevic
Goran even went on to say that Djokovic could have done a Calendar Slam this year. Only for the pandemic to come and deny the Serbian.
"I sincerely hope that this Corona will disappear. He brought his body to a level when it is difficult for him to match, and his tennis in all segments was great. I think he was the only one who could win a calendar Grand Slam," Goran said.
"This, in my opinion, was that year," he added
ADVERTISEMENT
Article continues below this ad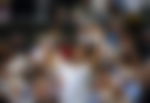 Many great players have had problems at the French Open. Pete Sampras was denied career grand slam in Paris. Roger Federer lost out on a calendar slam because of Rafael Nadal in 2006 and 2007. Players win the other three and lose the Roland Garros to the clay specialists. With Nadal very much in the mix, Goran wasn't afraid of Nadal.
"The only problem is Roland Garros. "Everyone is talking about Rafael Nadal, but I was more afraid of Dominic Thiem who is a more awkward tennis player. Nadal doesn't like to play against Novak Djokovic," he explained.
ADVERTISEMENT
Article continues below this ad
Ivanisevic gets along with Djokovic well. They speak the same language and think alike. He even helped Djokovic with the Adria Tour. Goran Ivanisevic is a legend known for his service and the record he still holds. He is still is the only person to win a grand slam as a wildcard. And since his partnership with Djokovic, he has won 2 Australian Opens and 1 Wimbledon.