Gordon Hayward Suffers Gruesome Leg Injury on Opening Night
Published 10/18/2017, 1:56 PM EDT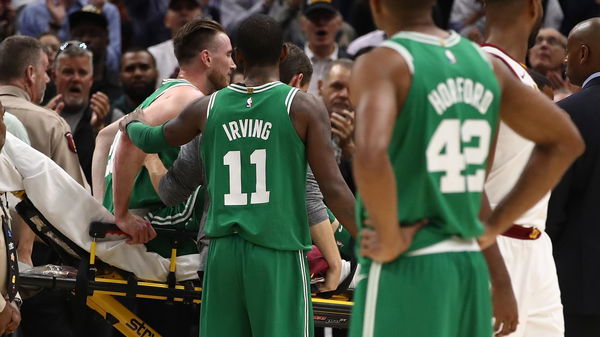 ---
---
In a battle of the beasts in the east on opening night, one beast more than lost the game. Boston Celtics starting forward Gordon Hayward suffered a lower leg injury after landing awkwardly from an alley-oop attempt. Medical staff stretchered Hayward off the court after the freak accident. The Cs had to huddle up in order to not lose their mind over this horrific ordeal.
ADVERTISEMENT
Article continues below this ad
The injury was so gruesome that it took the life out of everyone on court and sidelines. He has reportedly suffered a dislocated ankle and fractured tibia, with more reports to follow.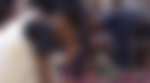 Hayward was coming off a career year from last season. He was named to the western conference all star team for the first time. The Celtics signed him on a four year, $128 million deal.
ADVERTISEMENT
Article continues below this ad
The injury is reported to be worse than Paul George's 2014 injury which saw him miss the whole 2014-15 regular season. So, it's safe to say that Hayward won't be returning at least for this season. He will have his surgery today.
ADVERTISEMENT
Article continues below this ad
With No Hayward, What's Plan B?
Celtics now need to get themselves together. Kyrie Irving now has even more on his plate. He'll have to play out of his skin now that Hayward's gone. Jayson Tatum who played 37 minutes replacing the injured Hayward recorded a double-double with 14 points, 10 rebounds and 3 assists. He became only the second player in Celtics history after Larry Bird bagging a double-double on debut, declaring himself in the running for ROTY award on the very first game night.
Call it Celtic pride or anything, but they showed some potential. Apart from Tatum, Jaylen Brown too stepped up dropping 25 points in 40 minutes. Kyrie Irving recorded 22 points and 10 assists in a very promising performance for his new team.
ADVERTISEMENT
Article continues below this ad
Cleveland Cavaliers eventually ran away with the game 102-99 behind LeBron James and his near triple double of 29 points, 16 rebounds and 9 assists. It'll be interesting and sad at the same time, to see how the Cs run their team now in Hayward's absence.
If this game was any sign, look out for all the young Cs. This might turn out to be the year where the Rookie of the Year and Most Improved Player play on the same time.