Gotham Knights: Gameplay Reveal Uncovers Interesting Details
Published 08/23/2020, 2:58 PM EDT
---
---
DC FanDome has thrilled a lot of fans around the world. Not only did it bring tons of details about their upcoming movies but also showed us two upcoming games from the DC universe. WB Games announced two titles in 'Gotham Knights' and 'Suicide Squad: Kill the Justice League'.
ADVERTISEMENT
Article continues below this ad
The Gotham Knights trailer showed us some interesting details about the game's story, antagonists and protagonists. Now, we have a gameplay walkthrough that shows us the game's mechanics, story, and setting.
The walkthrough showcases a mid-game mission where you play Batgirl. Your objective is to stop Mr. Freeze from flash-freezing the city. Creative Director Patrick Redding takes us through the gameplay and explains details about the story, the characters' abilities, and combat mechanics.
ADVERTISEMENT
Article continues below this ad
Gotham Knights Gameplay Walkthrough
The opening scene shows Batgirl moving towards her target on her bike. This vehicle has a striking similarity to Batman's bike from The Dark Knight trilogy.
The clip is set a few hours into the Mr Freeze storyline where he has taken over Elliot Centre in a bid to change the weather. Here's where Patrick reveals an interesting detail.
"Players can play all of the game either solo or in two-player co-op."
Interestingly, Marvel's Avengers also has a Co-op mode, which makes us wonder if this is the year of superhero co-op games.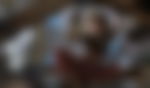 A new combat system?
The game's combat has also changed. While some mechanics from the Arkham series still exist, a lot of it is new. For instance, each enemy now has a level indicator and a health bar above them. Each blow you land on them shows the damage dealt in numerical terms. Finishing moves now involve getting help from your fellow superhero.
In the gameplay, Batgirl enters a building with Red Hood and fights her way through a horde of enemies. At one point, she grabs a henchman and Red Hood steps in to help her subdue him for good. This reminisces the dual hero system that we first saw in the 'Spiderman: Friend or Foe'.
Then comes the big guy, Mr Freeze. As Patrick mentions,
"As the player increases in power and ability, their foes keep pace. So confronting Mr Freeze at level 5 and level 15 will be two different propositions."
This will definitely make the game a little more challenging for the players, where they will have to choose their strategy wisely.
ADVERTISEMENT
Article continues below this ad
The gameplay footage was from a pre-alpha stage, but it looked absolutely stunning. Interestingly, this is not a sequel to the Arkham Trilogy. Even though the game is set in Gotham following the events of the 'Knightfall Protocol', it is in a different universe.
WB Games issued a statement to ComicBook saying, "Gotham Knights is an original story set in DC's Batman Universe and not connected to the Arkham series."
ADVERTISEMENT
Article continues below this ad
Now that we know this, it will be interesting to see how the game develops its own unique storyline. There will be surprises for sure, and more details regarding the gameplay will come our way soon enough.