"Great Balance in Life": Former World No.5 Reveals Secret Behind Rafael Nadal and Novak Djokovic's Success
Published 11/02/2020, 9:06 AM EST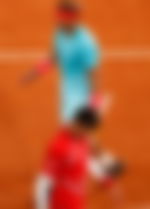 ---
---
In a recent interview with Toni Nadal, Daniela Hantuchova questioned him on what separates his nephew Rafael Nadal from the rest of the guys on tour. Uncle Toni reflected on Rafa's warrior-like attitude and focus in the early days of his career. Not surprisingly, former World No.5 Daniela Hantuchova does not disagree with Toni.
ADVERTISEMENT
Article continues below this ad
Hantuchova had been on tour for more than fifteen years and shares a good rapport with most of the players. When asked about the two giants of the sport, Rafael Nadal and Novak Djokovic, Hantuchova had nothing but high praise for them.
"They've got a great balance in life and they know how to take their focus off tennis," she says. "That's what makes them so good. But when they come to the court it is all about tennis. And when you win so often, it's a feeling that you just want to keep repeating."
ADVERTISEMENT
Article continues below this ad
Winning his 20th Grand Slam title and 13th title at Roland Garros, Nadal shows no sign of stopping anytime soon. He could be considered a favorite for next year's event too. 
Rafael Nadal Highlights the Influence of his longevity
Nadal has always led a simple and disciplined life. Throughout his career, he has had to play tournaments across the globe. Rafael has always had his entourage along with him.
The Spaniard states, "The fact of not having separated me from my usual environment, since I was a child, has helped me to have a longer career. That emotional stability, that normal, simple daily life, has also helped me keep my feet on the ground and not go crazy when I won or see everything negative after a defeat."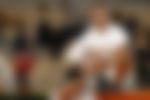 Unlike Roger and Rafa, Novak started winning titles in the previous decade. Djokovic transformed himself and has become a ball-hitting machine. Due to his fierce athleticism and tremendous mental strength, Novak Djokovic has become one of the fiercest athletes, not only in tennis but in the entire sporting world.
ADVERTISEMENT
Article continues below this ad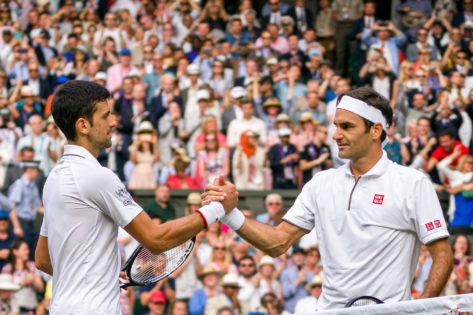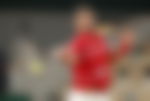 The likes of Novak and Rafa are going to be around for a while. With the emergence of the next generation on the grander stages, the coming years will certainly produce scintillating tennis.
ADVERTISEMENT
Article continues below this ad