"Great Energy…Great Attitude" – Andy Murray Picks Rafael Nadal as One of His Favorites
Published 08/19/2020, 1:33 AM EDT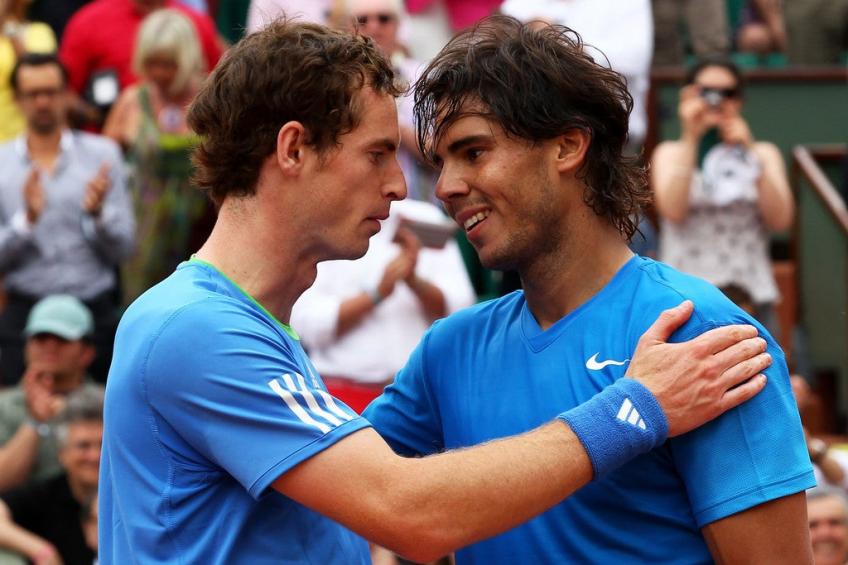 ---
---
Former world number one Andy Murray holds great camaraderie with one of his biggest rivals, Rafael Nadal. Novak Djokovic and Roger Federer, along with the Nadal are considered to be the 'Big 3' in tennis. However, not long ago, Murray was a part of the 'Big 4' in tennis. Andy has now said that
Nadal
is his favorite player.
ADVERTISEMENT
Article continues below this ad
With the 24-hour quarantine making for a lot of free time, Murray was
answering questions
from fans on Instagram. The British star player arrived in the bio-secure bubble in New York City, ahead of the Western and Southern Open and the US Open. Upon arrival, Murray underwent a COVID-19 test and is now in mandatory quarantine until the results arrive. This usually takes a day.
"I'm in quarantine for next 24 hours… If anyone has a question, fire away,
" Murray wrote on his Instagram story.
ADVERTISEMENT
Article continues below this ad
High praise from Andy Murray for rival Rafael Nadal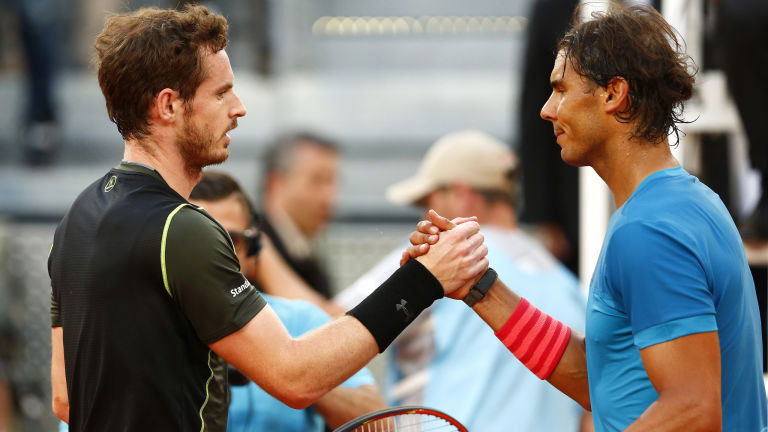 One of the questions for Murray was about who his favorite player was from the top 10, and why. To this, Murray said,
"Always loved watching Rafael Nadal, great energy… great attitude… great player
." The former US Open champion counted a few others amongst his favorites.
"Also Gael Monfils, amazing what he can do and always makes me smile. Nick Kyrgios too when he's focused,"
Murray added.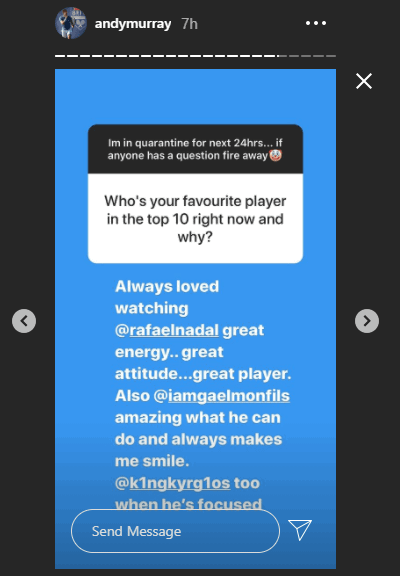 Murray and Nadal have had some memorable battles on tour. The Spaniard leads their head-to-head record by 17-7 and several of these battles have been ones to remember. They also share a great level of respect for each other.
The shot Murray wants from another player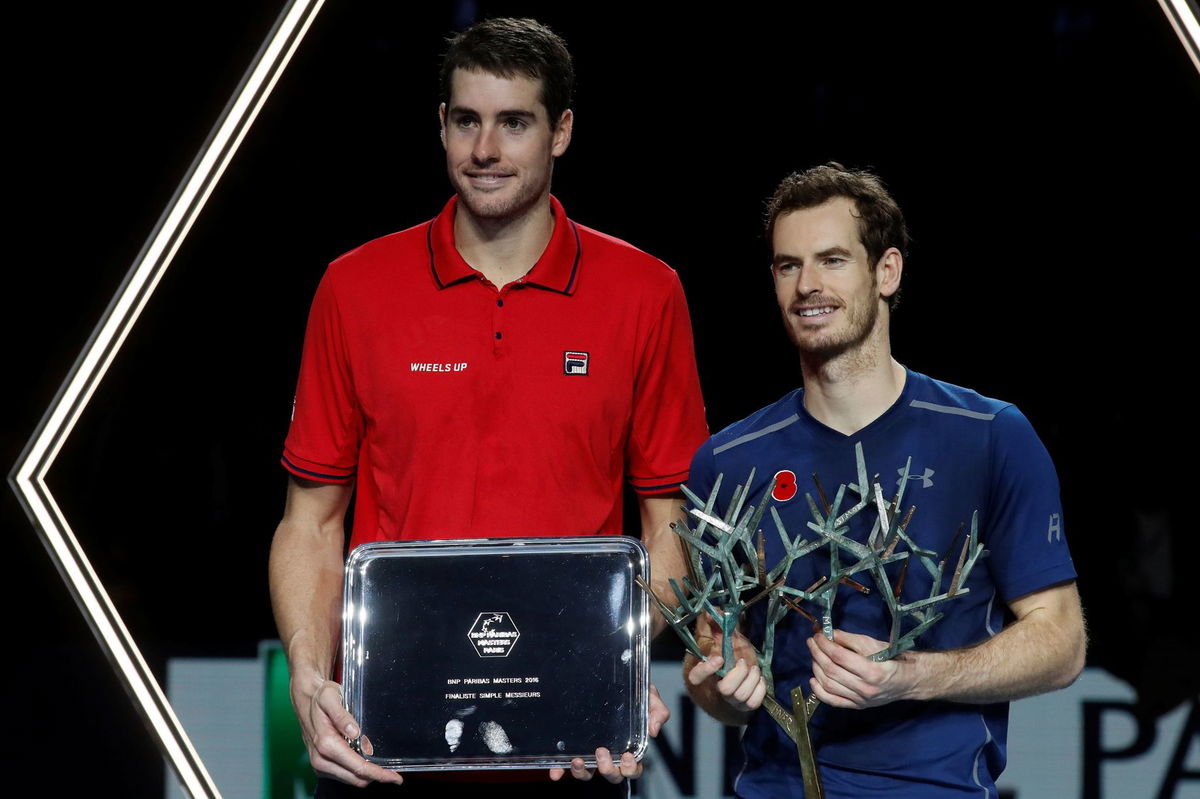 The three-time Grand Slam champion Murray is known for his wide range of groundstrokes. His backhand is considered as one of the best in the world and when he was at his peak, it was his most productive go-to shot. Another question posed by a fan revolved around which shot Murray would like to steal from another player. "
The John Isner serve and it's not even close
," came the prompt reply.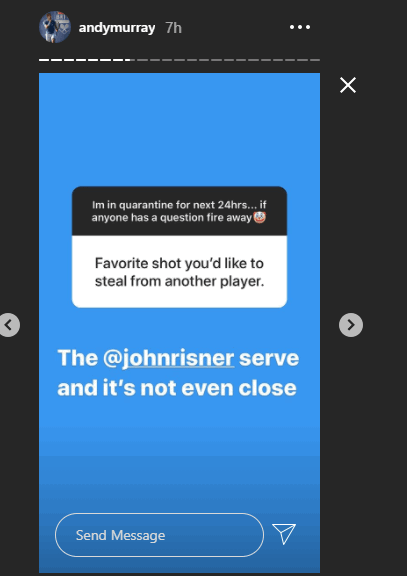 The most underrated player on Tour?
When asked about the most underrated player on Tour, he said, "
Good question… Roberto Bautista Agut has been in the Top 20 for a long time it feels like!"
Bautista Agut
, a top Spanish player, has been a consistent player for a long time now. The current world number 12, Bautista Agut reached the top-10 in the ATP rankings for the first time in 2019.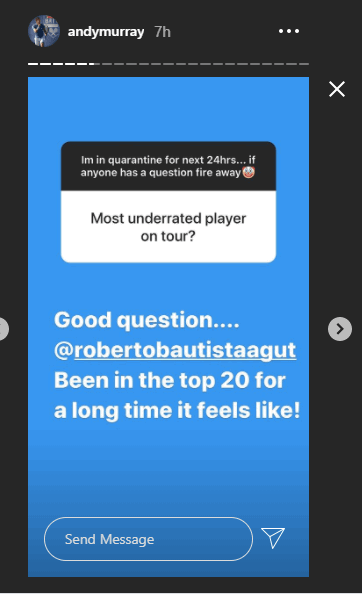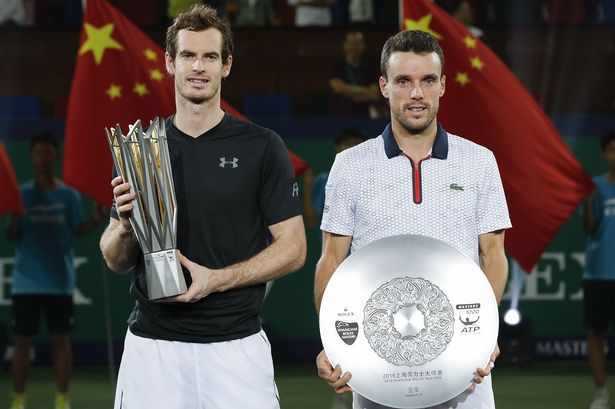 ADVERTISEMENT
Article continues below this ad
Andy Murray has been nursing injuries for a long time now. He was recently given a wild card for the US Open. The 33-year-old won the event back in 2012. He'll want to make the most of this opportunity since some of his rivals will be missing.
ADVERTISEMENT
Article continues below this ad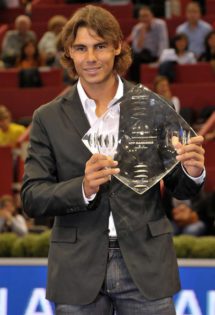 More from EssentiallySports on Tennis