The Greatest Clay Court Players of All Time
Published 04/18/2018, 1:30 PM EDT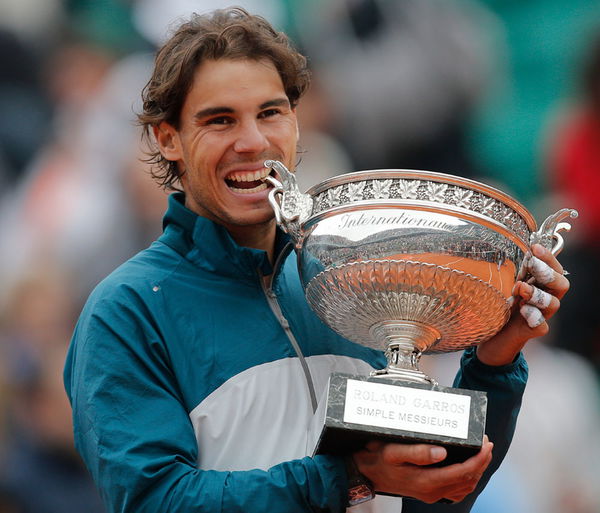 ---
---
What time is it? Summer Time. At least for the tennis fans in the Indian subcontinent. This also means it's time to put on the sliding shoes and slay on clay for the tennis professionals. Clay courts are considered "slow", because the balls bounce relatively high and more slowly, making it more difficult for a player to return shot. Points are usually longer as there are fewer winners. Therefore, clay court surfaces heavily favor  baseliners who are consistent and have a strong defensive game.
ADVERTISEMENT
Article continues below this ad
Clay court players use topspins to throw off their opponents. Movement on gravel courts is very different from movement on any other surface. Playing on clay often involves the ability to slide into the ball during the stroke, as opposed to running and stopping like on a hard or grass court. Master all this and you can probably be known as a 'Clay Court Specialist' on the circuit. Here are a few players who not only understood the art of playing on clay courts but excelled at it.
Greatest Clay Court Players of All-Time
ADVERTISEMENT
Article continues below this ad
10 – ARANTXA SANCHEZ-VICARIO
The Spaniard it seemed was built to play on clay, her ability to track down every ball and play with utmost consistency were keys to her success on the surface. Her 342 match wins on clay stands as a female record. She also has three titles at Roland Garros to make her resume all the more impressive(1989,1994 and 1998). Sanchez Vicario's last victory at the Roland Garros came four years after her previous title there in an emotional final against Monica Seles.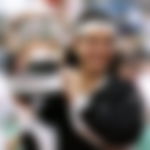 9 – GUSTAVO KUERTEN
Kuerten may have hailed from Brazil, but he felt more or less at home at Roland Garros, with the French fans falling in love with his languid game, balance, shot-making skills and them curls. His one-handed backhand and topspin proved perfectly suited to the surface in Paris, where he won three times – in 1997, 2000 and 2001. Kuerten's won many more admirers in 2001 where he drew a heart in the clay after winning the title, a symbol of his reciprocal love for the French fans. Kuerten captured 14 career clay court titles and finished his career with a 70% success rate on the surface.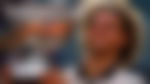 8 – THOMAS MUSTER
If there ever was a player who you could call purely a clay court man – this guy would probably be it. Out of his 44 career titles, 40 came on the dirt. One of those was at Roland Garros in 1995, a year in which he thoroughly dominated the clay, compiling a 40-match winning streak on the surface that year, and a subsequent streak of 38 match wins on clay from 1995 into 1996. During those two years, his collective win-loss record on clay reached a stratospheric 111-5. His 422 career wins on clay is an astonishing figure in itself.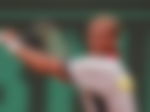 7 – MONICA SELES
As a sign of her clay court credentials, Seles's first Grand Slam title came at Roland Garros in 1990, the first of three straight French Open crowns (a record equaled by another player on this list). Seles's ability to hit through the slow red dirt helped her win over 85% of her career matches on clay, an incredible win-loss record of 142-25. Her win over arch rival Steffi Graf in the 1992 French Open final is widely regarded as one of the greatest matches of all time. Seles probably could have achieved a lot more had she not lost a couple of years of her tennis life due to the stabbing incident that took place in Hamburg.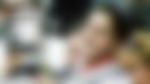 6 – JUSTINE HENIN
Much like Kuerten, the French were captivated by Henin's stylish game, built around a fluid one-handed backhand, racquet artistry and variety, and exceptional movement. The little Belgian won her first career major title at Roland Garros in 2003 –  ending Serena Williams' 33-match Grand Slam winning streak in the semifinals – and went on to win another three straight from 2005-2007. Henin practically owned Roland Garros at her peak, winning 40 consecutive sets from 2005-2010 (a record she shares with Helen Wills Moody). In 2005, she went undefeated on clay in 24 matches, and finished her career with a 130-22 (85.53%) record on clay, the best behind only Chris Evert and Steffi Graf.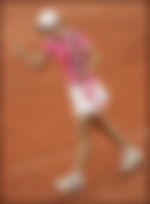 5 – GUILLERMO VILAS
The Argentine's clay court resume stands above most others, highlighted by a win-loss record of 632-162, or 79.6%. Those 632 wins are by far an Open Era record, as was his 49 titles on clay until a certain Spaniard came along. Despite his dominance on the surface– he once won 53 consecutive matches on clay, a record until The Spaniard (again) came along. Ironically, he only won once at Roland Garros, in 1977.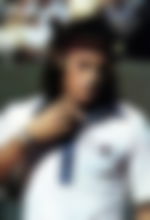 4 – BJORN BORG
The Swede was a clay machine, racking up titles with regularity at Roland Garros and finishing his career with six French Open titles, including four straight from 1978-1981. Borg's claycourt win-loss record of 245-39 gives him a success rate of 86.3% on clay, second only to Rafael Nadal. His topspin – revolutionary in the game at that stage – and safe, well-struck groundstrokes were perfectly suited to clay and saw him build a 46-match winning streak on the dirt between 1977 and 1979.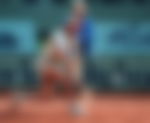 3 – STEFFI GRAF
Despite clay being her self-proclaimed worst surface, Steffi Graf still managed to win a whopping six trophies at Roland Garros from nine finals, the last win coming in 1999 in a stunning decider against then-world No.1 Martina Hingis. Graf's heavy forehand and biting slice backhand, as well as her stellar footwork, made her a force on the dirt and helped her acquire a 90.10% winning record on the surface (273 wins, 30 losses), a success rate second only to Chris Evert.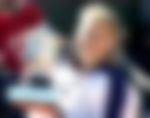 2 – CHRIS EVERT
A winning streak of 125 match wins on clay. That stat in itself is enough to hand Chris Evert the title of one of the greatest clay court player who ever lived. That streak, which lasted from August 1973 to May 1979 is a record for both the male and female games and is unlikely ever to be broken. Evert also owns a winning record on clay of 316-20 (an incredible 94.05% success rate, and another tennis record). Her seven French Open titles is a female record, surpassed only by Rafael Nadal. Her record on the slow surface between 1973-1981 was 197 wins and one solitary loss. And that's with Martina Navratilova, in her prime, doing her best to bring her down. Across her entire decorated career, Evert won 316 of her 336 matches on the red dust. Beat that.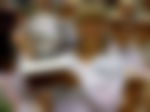 ADVERTISEMENT
Article continues below this ad
1 – RAFAEL NADAL
And quite obviously, it's Rafa Nadal at the end of this countdown. Since capturing his first title at Roland Garros in 2005, Nadal has lost just twice at the French Open and has captured a men's record of eleven French Open titles, surpassing Borg's tally of six with his victory in 2012. Nadal went a perfect 18-0 in clay court finals until his loss to Roger Federer in the 2007 Hamburg decider. Nadal's had an 81-match winning streak on clay from 2005-2007 and now has a total of 57 clay court titles, 8 more than any other male player. With a total record of 415-36(W-L) on clay, Rafa Nadal is the undisputed King of crushed bricks.
ADVERTISEMENT
Article continues below this ad