Greatest Individual Rivalries
Published 11/22/2015, 11:10 AM EST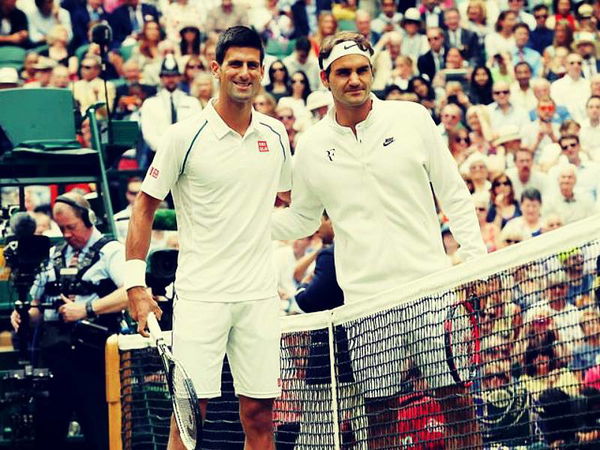 ---
---
Individual sportsman tend to develop some pretty intense rivalries in their discipline. There are chances for both to really let it continue out of the sport, but the rivalry formed, is part of the legacy that will be remembered. So here are the greatest individual rivalries!!
ADVERTISEMENT
Article continues below this ad
Note: Players who never played against directly during their professional career are not included
ADVERTISEMENT
Article continues below this ad
11. Vladimir Kramnik vs Veselin Topalov – Chess
The rivalry between the two is one of the most famous rivalries between Chess Grand-masters, but unlike others it is a bitter one, with both giving the cold shoulder to each other since it began back in 2006.
It started during the 2006 World Championships, after the fourth game of the match. The dispute was over bathroom arrangements, and Kramnik would forfeit the 5th match. Topalov's manager had complained that, the bathroom's are the only place without any audio or video surveillance and said, the frequency of Krammnik's breaks to the bathroom are "strange, if not suspicious" and said his client would be abandoning the match if concerns were not addressed. Krammnik's manager countered that the original conditions of the match have to be adhered to, and his client likes to walk and also consumes a lot of water which is why he needs to go to the bathroom, which is anyway small.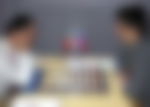 Topalov however said there were "clear indications of cheating", through the way Kramnik went to the bathroom and came out and played instantly. His team realized a "coincidence statistics" that a lot of Kramnik's moves after a break were recommended by Fritz, a chess playing software in the same position, which led to cheating allegations. A procedural error from Kramnik's team led to the 5th game being forfeited. Topalov received the point, but Kramnik however said, if Topalov was given the point after the unplayed game, he would not recognize him as the champion and would take legal action, which would never come to as Kramnik won the championship on a tie break.
But the most alluring factor of this rivalry is the intense animosity between the players. After allegations of cheating, threats were issued. In 2009, Kramnik commented that "for me, he (Topalov) doesn't exist as a human being.". Matches between the two are hard fought and seem to draw a lot of importance. October 2015, they faced in the European Club Cup with Kramnik winning. The matches are noted for use of psychological tools to get the better of the other, with Kramnik normally using an extra lamp on his table, but Topalov had refused this time.
Kramnik would reply "That's ok, I'm even better in blindfold".
10. Bjorn Borg vs Jimmy Connors – Tennis
Both Bjorn Borg and Jimmy Connors hold some Open Era records that might not be broken for quite some time. Connors holds the records for most wins on the ATP with 1254 wins (which is nearly 200 more than second placed, Ivan Lendl). Borg has won 3 Grand Slams without dropping a single set and has won 90% of his Grand Slam matches. Between them, they share 19 Grand Slam Singles. The ATP has recognized they have met 23 times on the tour with Borg leading the head to head 15-8.
The early parts of their matches were dominated by Connors, with 6 of his 8 victories coming within the first 7 matches he played against Borg. From 1977 till 78, they would meet 6 times, with Borg winning 4 of these. However from 1979 till 81 (when Borg made his first retirement) it was all Borg, in a 10 match winning streak. They both have met 4 times in Grand Slam Finals, with Connors winning their encounters at the US Open and Borg taking the wins at the Wimbledon. In the year ending tournaments, Borg leads the head to head at 2-1, while their overall grand-slam record is 5-3.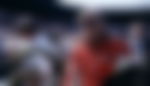 Unlike some of the other great Tennis rivalries, they have never met at the Australian and French Open, as Borg never made it past the third round in the Former, while Connors never made it past the semi's in the French Open and they both tended to be drawn on either sides of the half. However, Borg is one of the few to have been able to get an upper hand on a person who holds the records for the most wins in Tennis. They both have also been able to sweep each other aside, even in Grand Slam finals.
The rivalry ended in 1981, when Borg retired and they did not meet in the early 90s when Borg made an unsuccessful return to the sport for a couple of years. They have met more often in exhibition and unofficial invitation matches, with Connors having a 15-4 record in such matches.
9. Lin Dan vs Lee Chong Wei – Badminton
The world of badminton has seen some huge rivalries over the years. Peter Gade, Taufik Hidayat, Lee Hyun-il, Prakash Padukone, Saina Nehwal, Carolina Marin, Li Xuerui and Wang Yihan have all been part of some exceptional individual battles on court, adding spice and excitement to the already fast-paced game. But the biggest and most popular among them has undoubtedly been the Lin Dan- Lee Chong Wei rivalry.
They first faced off in the Thomas Cup, representing their countries with the Chinese Lin Dan winning the duel 3-15, 15-13, 15-6. The duo met 33 more times after that, with Lin Dan leading the head to head 25-9. These numbers though, are no reflection of how close and intense each match and each point between the two greatest player's of all time was. 16 of these matches have been 3 setters- a clear sign of how closely matched they are.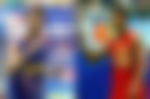 Lee Chong Wei, often referred to as "The Master" has 58 career titles to his name and was ranked No.1 for 199 consecutive weeks from 21 August 2008 to 14 June 2012- a world record. He is the most successful Malaysian Olympian, winning the silver medal in 2008 and 2012. "Dato" Lee's achievements include 3 runners-up medals at the World Championships and 1 silver medal at the 2010 Asian Games. He has been a vital member of the Malaysian badminton team at team events, but has lacked proper support finishing 2 and 3 quite a few times.
After being suspended for 8 months for testing positive for a banned substance, the 33 year old is slowly making a comeback to try and have one more shot at the Olympic Gold in Rio 2016.
Lin Dan, nicknames "Super Dan" by World Champion Peter Gade has surely held the edge in their rivalry. He is a 2 time Olympic Champion, 5-time World Champion and 5- time All England Champion-not counting the various team event victories he has lead China to. His 57 career titles underline his dominance of the sport. Lin has often carried the bad boy image as opposed to his arch-nemesis, who has often been portrayed as a gentleman on and off the court. The left hander has been selective in the tournaments he plays, which means his rankings have not always been high.
Often compared to the Messi-Ronaldo or Prost-Senna rivalry, Lee-Lin has dominated world badminton for the better part of the last decade. Chong Wei's defense playing perfect foil to Lin's attacking play, their duels have been a treat to the eyes and have surely popularized the sport of badminton manifold. That a majority of their matches have taken place in finals is a pointer to this. Though nearing the end of their careers, these legends still display their magic on court. With both of them making comebacks and aiming for glory at Rio, badminton fans will be hoping for a repeat of Beijing and London. Needless to say, it will be a classic and will do wonders for the sport
8. Sebastian Coe vs Steve Ovett – Track

Both Sebastian Coe and Steve Ovett are among st the finest athletes produced by Great Britain. In the 1980s, they were the best middle distance runners in the world. Both began their professional track career in the early 70s. They first raced in a schools cross county race in 1972. Between them, they have held several of the 800 m , one mile and the 1500 m race records. They have each won multiple medals in the World Athletic Championships, The European Championships and the Summer Olympics as well.
Their rivalry was at its peak between 1978 and 82. If they were not directly competing against each other on the track in the 800 m or 1500 m, they were trading numerous UK and world track records. They first met at the 1978 European Championships, however they failed to register a win. Coe would up the ante in 1979, and became the first athlete to hold the 800 m, 1500 m and 1 mile record, all being set in 41 days.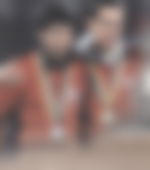 Heading into the 1980 Olympics, it was the second meeting between the two. Just prior to the Olympics, Ovett matched Coe's 1500 m record and set a new One-Mile record. During the games, they took Gold in each other's specialty, with Coe winning Gold in the 1500 m race and Ovett winning the 800 m race. The both reached the apex of their career next year, and in an incredible, 9 day period they exchanged the Mile record three times!
1982, was however an injury plagued time for both of them and they also battled several illnesses. They never were able to reach their heights again. Ovett would however, achieve success in the 1986 Commonwealth Games when he would win the 5000 m run. Coe and Ovett would retire from the sport in 1990 and 91 respectively.
After their athletic career, Coe served a 5 year stint as a MP from 1992-97 and was the ambassador for the 2012 Summer Olympics. He has recently been elected the president of IAAF and has been involved in the suspension of the Russian Athletic Federation over doping. Ovett went into the media, being a commentator for track and field for CBC.
7. Niki Lauda vs James Hunt – Formula One
One of the iconic and great Formula One Rivalries.
Both of them had career breakthroughs in the Sport in 1973, with Lauda making a name with British Racing Motors and Hunt making his breakthrough with Hesketh. The 1975 season would be the start of their 3 year rivalry. The charm of their rivalry is their total opposing racing and off-track lifestyle. Hunt was the more vibrant personality, enjoying parties, and on the track, he was an aggressive risk taker. Lauda on the other hand, was a composed calculating driver who would not take unnecessary risks during the race and tended to keep a quiet life off the track.
After a fairly uneventful 1974, Lauda established himself as a top racer by winning the 1975 Championship with Ferrari. Hunt in his Hesketh F1 car, would be a competitor but only in the latter half of the season, which ignited the spark. With Hesketh folding at the end of 1975, Hunt was able to secure a drive with McLaren in 1976. That season was one of the most competitive, as Hunt and Lauda would be at it. It was a clash of styles and for Hunt, a challenge as people doubted his ability to sustain a title challenge.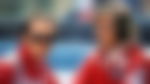 His first win would see a disqualification in Spain (which would later be reinstated). However, the reliable driving of Niki Lauda allowed the Austrian to pull into the lead. However, the 1976 German Grand Prix, saw Lauda suffer serious burns in a crash and miss the next two races, which allowed Hunt to catch up. Nikki would return early, at the Italian Grand Prix and results would mean, a title decider was needed at a Pouring Japanese Grand Prix.  Lauda, would retire during the race but Hunt needed to finish 3rd, which he managed to, to win the title and dispel doubts on his abilities.
It was enough for Hunt, as he really was never much of a competitor again, with a problematic 1977 season meant he would not finish in the points for most races. Lauda would win the title in 1977 comfortably. Hunt would leave the sport in 79 for good. Lauda would continue on, winning his 3rd Title in 1984. Hunt would pass away in 1993 due to a heart attack, while Lauda is still involved with the sport, as a non-executive director of Merecedes F1.
6. Pete Sampras vs Andre Aggasi – Tennis
Prior to the emergence of Roger Federer, Novak Djokovic and Rafa Nadal, Sampras and Aggasi were the number on Tennis Duo in men's tennis and had a rivalry, which was the most competitive till then.  Aggasi is an 8 Time Grand Slam winner, with 5 of his titles coming at the US Open. He is also one of two to have won a career Golden Slam (the other being Nadal). His arch rival during his playing days was American Pete Sampras. Until surpassed by Federer, he was the holder of the most Grand Slam titles in Men's tennis with 14 (he has never won the French Open).  Their overall head to head is 20-14, in favor of Sampras.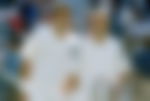 Both turned pro in the late 80s. Their first major on court fight was at the 1990 US Open Final where Sampras upset the favorite, Aggasi. It was their first of five, Grand Slam Finals meeting, with Sampras winning 4 of them , and Aggasi only winning the 1995 Australian Open final. Aggasi however was able to take the edge over Sampras in the ATP Masters Tournament and Clay court battles, while Sampras was dominant on the Hard Court, Grass Court, Grand Slam Finals and the ATP World Tour Finals.
Their matches were pretty even, with them splitting 16 matches, 8-8. However after the 1995 US Open Final which was on by Sampras, the next 12 matches would go 9-3 in favor of Pete, with Aggasi even admitting that the match had shaken his confidence badly. Form 2000 till 02, they split their matches 3-3.
They were noted for their contrasting styles of play, that really made their matches something to watch, with Aggasi a quick striking player, while Sampras was one who was prepared to play from the base, get the opponent on the defensive. Aggassi was also noted, through his training to wear down his opponent, while Sampras was also known to produce an Ace at critical points during the game. Their 2001 US Open  quarter final match saw Sampras win 6–7(7), 7–6(2), 7–6(2), 7–6(5), in a match that neither managed to break the other.
Sampras would retire in 2003 and Aggasi in 2006, but theirs is still one of the greatest Tennis rivalries till date.
5. Shane Warne vs Sachin Tendulkar – Cricket
Probably one of the fiercest, most anticipated and globally enjoyed battles on the cricket field, Sachin vs Warne was one such scenario which had the ability to divide the world into two. The hype of an India vs Australia match would be easily overshadowed by this impeccable battle of two cricketing giants. The extravaganza of this competitive rivalry could be seen even years after these legends hung up their boots.
The All Stars T20 battle with Sachin's Blasters taking on Warne's Warriors was truly a carnival-like event, with crowds flooding the stadium in the USA. Not taking way the legacy of other retired legends, it can still be said that these two names- Sachin Tendulkar and Shane Warne can draw thousands to the stadium and millions to their TV sets even in a country which does not have a recognized international cricket team yet.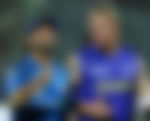 Sachin and Warne have had epic battles! From Sachin's repeated whacking over the mid-wicket and sweet paddle sweeps, to Warne's spinning beauties to get rid of the batsman who was dreaded by all oppositions, this on-field rivalry was a spectacle for the cricket-lovers. The rivalry on the field was well complemented by the immense amount of respect these two had for each other. There's hardly an incident when these greats got into an ugly spat. It's probably this quality that made Sachin, the God of a billion hearts, and Warne, the King of Spin.
Sachin Tendulkar and Shane Warne will live forever in the cricketing world as a constant. Legends came and legends went, but these two were a phenomenon!
4. Roger Federer vs Novak Djokovic – Tennis
Roger Federer and Novak Djokovic are arguably 2 of the most complete Tennis players who are able to perform very well on any surface. They have played each other 42 times (it does not count the 2014 ATP World Tour final, which saw Djokovic win via Walkover), with the record split equally at 21-21. Between them, they are a 17 time grand slam and 10 time Grand Slam winners for Roger and Novak respectively.
Unlike many other tennis rivalries, the court surface plays next to no significance in their battles. They also hold a record of the ATP, of having the most hard court matches, with them playing 31 matches on the hard court, with Federer leading 16-15. They are tied 4-4 on Clay and Djokovic has a 2-1 lead on Grass courts. 14 of their matches have come during the Grand Slams (the most of any match up), including a record 6 at the US Open.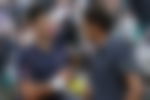 Both are known for their amazing shots and rallies as well as an aggressive outlook during each match against each other. Some of their matches, such as the 2014 Wimbledon Final have been voted as the one of the greatest Tennis matches by the ATP. Another interesting fact of their rivalry is neither has been able to dominate each other, with the largest winning steak of 4, being achieved by Federer during the first 4 encounters.
While there is mutual admiration and respect as professional sportsman, their off-court relation tends to be lukewarm at best
They are set to meet at the 2015 ATP World Tour finals
3. Rafael Nadal vs Roger Federer – Tennis
The rivalry between the two is considered one of the greatest ever in Tennis history. Federer, a 17 time grand slam winner and Nadal, a 14 time Grand Slam winner. Between 2005-10, there was no other Tennis player close to the top 2 in the World.  The pair have met 34 times, with Nadal leading the head to head at 23-11. The most thrilling aspect of their rivalry is, not only 2 of the greatest Tennis players to have played go head to head, its one of the few people Roger Federer has a losing record against (fair to say that nearly 10% of Roger Federer's single defeats have come at the hands of Nadal), and 21 of their matches have been Grand slam or other ATP Masters finals.
Nadal has an overall lead on clay and hard courts, but Federer has the lead on grass. Between 2005-11, their matches were some of the most competitive matches to be witnessed. Their 2008 meeting at the Wimbledon final stands out as one of the greatest matches ever, and it was the match where Roger Federer publicly acknowledged their rivalry. The rivalry has waned slightly since 2012, when they both started a bit downhill on form and the consolidation of Novak Djokovic as the number one tennis player and the intensifying rivalry with him and Murray as well, making Tennis a big 4 era.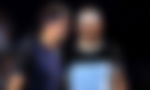 Nadal had struggled from 2014 onward overall, but Federer after a dip in 2013, he re-emerged at the top of Tennis. Their last two encounters have been the 2014 Australian Open Semi finals, which was won by Nadal and their last meeting was in November 2015, at the final of the Swiss Indoors Tournament, which was won by Roger. There is a possibility the two might meet in the 2015 ATP World Tour Finals.
In most tournaments, they are drawn on opposite sides of the draw, which ensures they meet either in the Quarter, Semi or the finals of the tournament, adding thrill to their match up.
On the court, they are known to push each other hard but have a warm and pleasant relationship off the court, both acknowledging each other and having mutual admiration. They are also known to play charity matches against each other during the off-season or when needed. Rafa has even said he looks up to Roger as a role model.
2. Lionel Messi vs Cristiano Ronaldo – Football
While many of the former legends of the sport are compared as they never played in their prime at the same time, this rivalry is unique. Both Cristiano Ronaldo and Leo Messi are playing against each other, in the prime's of their career, in the same league with arch rival teams of FC Barcelona for Messi and Real Madrid for Ronaldo. Such is the high standard set by these mega stars of the game, that scoring below 45 goals a season for the club is considered a poor season.
Ronaldo, the older of the two, rose to prominence in 2006 with Manchester United that resulted in the 2008 Champions League final win and the Balon D'or for him. Messi emerged on the global stage during the 2008-09 season as Barcelona began their golden age under Pep Guardiola. They met in the 2009 Champions League final which was won the Messi's Barcelona, with the Argentine scoring in the final. 2009-10 on wards, they have been fighting in the domestic league of Spain when Ronaldo transferred to Real Madrid in what was then, the most expensive transfer in the world.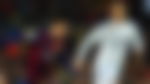 The first few years saw Messi dominating their meetings and the statistics, leading Ronaldo in scoring and assisting. Since 2012/13, with injuries affecting Messi, Ronaldo has been the more dominant of the two, although whenever Messi or Ronaldo have been dominant over the other, the difference is marginal.
Both are currently the top 2 in European Scoring Championships, the main focus of their club's offense, the sole leader for their respective national team and holder of Numerous goal scoring accolades in the world, competitions and for their clubs (both are the top scorer's in their respective club's history).
Since 2008, The FIFA Balon D'or has been awarded only to one of them, with Ronaldo having won the award thrice, and Messi having won it a record four times.
Another interesting factor, is that only recently they have made an acknowledgement on their rivalry but in a pure sporting way, showcasing their overall professionalism and mutual respect. Whatever be the player a fan supports from these two, it might be possible we might never see two amazing talents of football, play against each other regularly, throughout the prime's of their career.
1. Ayrton Senna vs Alain Prost – Formula One
Very, very few individual rivalries can compare to the rivalry between Ayrton Senna and Alain Prost. Their individual records also speak for themselves. With 3 Championships and 41 wins for Senna, 51 wins and 4 Championships for Prost, they are some of the greatest drivers to have ever driven in Formula One, ranking in the top 5 for all time wins. However, they are remembered, not only for their brilliance but their intense rivalry, is one of the greatest ever.
Senna, who had joined F1 with Lotus, moved to McLaren who were being supplied with Honda (a company he built a favorable relationship with during his tenure at Lotus) with the approval of Prost, then a double-world champion. While both having a rivalry and mutual respect at the time, it was soon forgotten. Both of them were hungry for the win and were prepared to race each other hard.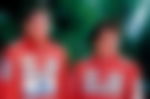 1988 to 91, they won the Drivers Championships with Senna winning 3 out of 4. The McLaren was by far the dominant team but it seemed the team's results could be jeopardized with the all-out war. It escalated outside the track. Prost accused Honda of favoring Senna and being favored by the FIA stewards for, what Prost described as rash driving. Senna on the other hand, accused Prost of trying to gain the support of FIA president.
Prost also used to accuse the team of favoring him. Throughout the two seasons they were together, they nearly caused each other to crash, most notably at San Marino and the infamous 1989 Japanese Grand Prix. Lap 46 saw Senna turn in to a chicane, which caused Prost to turn into his teammate and they crashed. Prost would retire from the race but Senna managed to jump-start his engine and finish, but the race result of his was disqualified.
ADVERTISEMENT
Article continues below this ad
The rivalry did bring about some rule changes, with the 1988 title going to Senna despite Prost scoring more points overall, as the best 11 races were counted. He would be the leader of a campaign to make all results count to the title from 1990.
In 1990, a similar incident would happen at Suzuka when Senna collided with Prost (now a Ferrari driver) at Japan, and saw him win his 2nd World Championship. Senna would also admit, he deliberately ran into Prost in 1989. After a tough 1991, the rivalry was not a part of the 1992 season when Prost took a sabbatical. He would return in 1993, for the last time, dominating the year as he won his 4th Championship, ahead of his rival. It would be the end as Alain Prost retired for good after 1993, and Senna would tragically pass away during the 1994 San Marino Grand Prix.
Prost currently is involved in the sport mostly in the media capacity, after having an unsuccessful run with Prost GP in the late 90s and serving as a Steward as well.
ADVERTISEMENT
Article continues below this ad
Whatever be the opinions of their rivalry, this is by far, the greatest Formula One rivalry and one of the greatest ever.