The Greatest Rivalries in Football
Published 09/27/2014, 2:25 PM EDT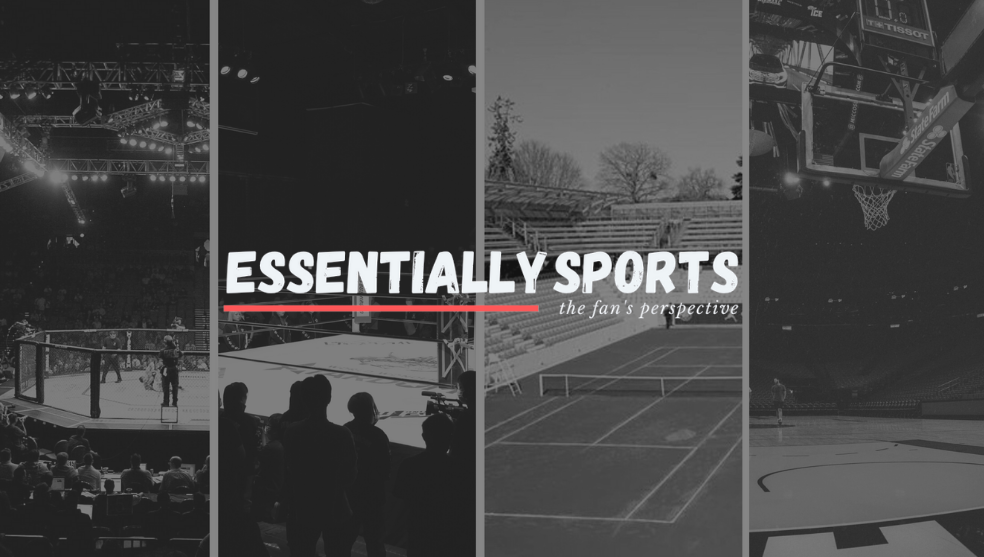 Those matches you used to wait the whole year for.
ADVERTISEMENT
Article continues below this ad
How it is more important for us to finish above them rather than win.
How obvious it is for us to hate them.
Rivalry is something which is embedded into the very core of every football fan. You just cannot help hating a team, if you are supporting one. Some of them display beautiful football, while others just get downright messy. From fan clashes to on-field punches, from booing to racial abuse, from banter to murder, the game has seen it all. Here below is a list of the greatest rivalries the footballing world has seen, in no particular order.
P.S- The obvious ones have been omitted from this list( including the El Classico, Madrid derby, Merseyside derby).
Denmark vs Sweden
This not-s0-famous rivalry is not a new one. Going on for almost a century now, it has its own share of controversies,including a Danish supporter trying to punch during the Euro 2008 qualifiers. It often lies in its dormant state due to them seldom facing against each other at international tournaments. The win count stands at 45-18-40 for Sweden, if you wanted to know whom to support in this derby for.
The Iberian Derby
Located on the Iberian Peninsula, both Spain and Portugal share a rivalry hundreds of years ago, and obviously found its way into football. These two nations have had wars on the battlefields and on the football pitch.Euro 2004. Spain needed a draw to qualify to the next round when Portugal defeated them. Next Euro saw Spain winning the title. Though not as fanatical as the other derbies, it still holds a tight spot as one of the most highly contested ones, considering the quality of the either team playing.
The Intercontinental Derby
The country spread over two continents. Rather, the city spread over two continents has a very fierce rivalry in its own terms. Coming from either side of the river of the city of Istanbul, Fenerbahcé and Galatasaray have kept both the continents waiting for the Kitalar Arasi Derbi (' The intercontinental Derby). The rivalries not very long after their formation turned into a heated affair with violence between fans becoming regular. One can only imagine the clash of ideas and passion in a city stuck in between the two greats.
The Cairo Derby
Though one may argue of Egypt not being a very influential footballing nation, some believe this rivalry can undermine even the biggest names. Al Ahly and Zamalek, both giants from Cairo, don't meet each other at their own grounds or opponents, but rather at the national stadium at the capital for the Likaa El Kemma(The battle of the best). The crowds go fanatical, riot control is always on standby. They share a very interesting history when during the 40's Al Ahly stood for the people while Zamalek stood for the more privileged class, showing one's political support. From history to politics, one can say this derby shaped Egypt as we know today.
De Klassieker
The Dutch just couldn't get any bigger than this. With flares and an overly enthusiastic(read maverick) crowd, this infamous derby between Ajax from Amsterdam and Feyenoord from Rotterdam has seen violent and bloody clashes over the years. As beautiful the game they play is how destructive their fans could be. In 2005, Ajax fans demolished a train and were involved in riots outside Feyenoord's De Kuip stadium. This forced the mayors of both these cities to ban away fans in their stadiums for 5 seasons. Crazy.
The Fla-Flu
Do not judge a match by its name. The initials from Brazil's premier clubs Flamengo and Fluminense,both from Rio de Janeiro form the name of this infamous derby. The level of anticipation for their Joga Bonito(The beautiful game) shows, as this derby in 1963 recorded a mind-nubing 194,603 fans watching the game. Their rivalry dates back to 1911, when players in Fluminense, dissatisfied left their team to join Flamengo, which then had no footballing department at all. The rest went laid down as one of the biggest derbies of South America.
The Superclasico
Ask a fan who knows football well, and this fixture would surely feature on the top-3 of his list on must-attend fixtures. The giants Boca Juniors and River Plate from Buenos Aires, Argentina don't get on well at all. The fans are often found cursing each other. River plate fans have been dubbed "Chickens" while River Plate has been dubbed pigs. The atmosphere for their fixtures go electric with processions.It also has had its share of clashes, the most known being the 1968 tragedy when 71 fans were killed in a crush at River's El Monumental.
Scotland vs England
The oldest international football fixture in the world. With such bitterness between the two nations. Even though they are still a  part of the United Kingdom, the fans share a harsh sentiment for the other side. Though these sides have played 110 times against each other and them not meeting each other from 1999 till 2013, these two countries have met each other more times than any other country in history, mainly due to the yearly British Home Championship  which used to take place till 1989. Politics too had a very major role to play as a cause for this rivalry(check the Scottish Referendum).
Derby della Capitale
These two teams from Rome have a derby edged with politics written all over it. It all started in 1927, with 3 teams from the city joining together to form  AS Roma. It was basically an attempt bu Mussolini to show Rome as a central stronghold and overpower all the other northern teams. Due to the merger, Lazio's fan-base became smaller in comparison to Roma's and they started feeling alienated in their own city. This soon became a matter of territory. Roma fans associated their rival fans by "Burini" or peasants. Not only do they share the same city, but also the same ground.It is more than just a game for them. It is a war-zone, in and out. On or off the pitch. Every time they play.