Greatest World Cup Rivalries
Published 03/10/2015, 2:50 PM EDT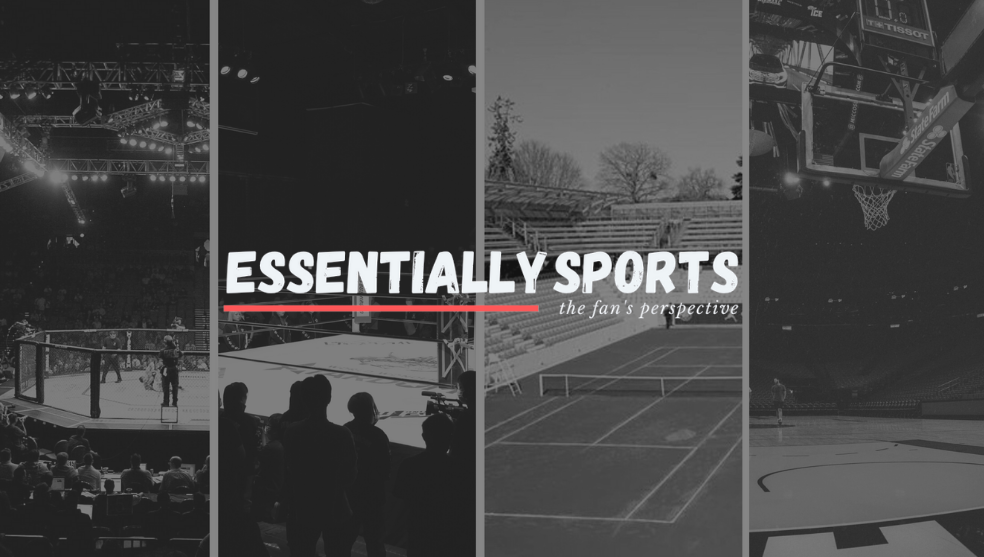 ---
---
Often world cup rivalries do not originate from playing against a particular team on a regular basis. Of-course it is one of the many reasons but most of the times there's a lot more to it than meets the eye. History, culture , geographical demographics and many other off the field aspects shape the rivalry to make it more intense.
ADVERTISEMENT
Article continues below this ad
We bring you the top rivalries in world cups :
1.Ind v Pak 
ADVERTISEMENT
Article continues below this ad
Any form of cricket rivalry is incomplete without India and Pakistan. Fans from both side of the border are passionate about the game. Teams deliver fascinating edge of the seat performances.
Whenever India plays Pakistan, the patriotism of an entire nation reflects on almost all the citizens of the country. The intense rivalry causes the emotions to run high and a lot of pleasantries are exchanged across the border. When this encounter is a world cup affair, it adds more to the excitement and intensity.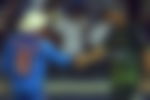 Pakistan has won 72 out of the 127 ODI matches played between the neighbors, however when it comes to the world cups, India has had a upper hand and that too by a long margin. India has perfect 6-0 record against their arch rivals in world cups, a record that every Indian cricket fan is proud of. (1992, 1996, 1999,2003,2011 and 2015)
Sachin Tendulkar was the stand out performer for India, as evident from the five man of the match awards he won . For Pakistan it was Saeed Anwar and Wasim Akram who put up decent performances with the bat and ball respectively.
2.WI v SA
During the golden era of West Indies cricket, South Africa was not in picture. When Clive Llyod and his men lifted the world cup in 1975 and '79 South Africa was in exile.
When South Africa came back to international cricket, West Indies wasn't the force it had been a decade ago, though with Brian Lara leading the batting unit and Courtney Walsh and Curtly Ambrose among their ranks in the bowling department, it was not at all a weak team by any chance.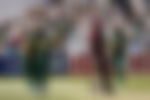 But in the recent times South Africa has emerged as a far better team with the likes De Villiers, Amla and Dale Steyn in their squad who can singlehandedly win matches for the team.Moreover the West Indies Cricket has been in turmoil with the ongoing feud between the players and WICB resulting in non participation of key players like Pollard and Dwyane Bravo, and Sunil Narine unable to bowl due to suspect bowling action.
The Proteas have played a total of six matches against the Windies in world cups out which they have won four and lost two. Brian Lara was the star performer for West Indies in both their victories(1996, 2003) while AB De villers was sensational in the last three editions (2007, '11 and '15) hitting match winning centuries in all of them.
3. SL v Aus
Perhaps a bit unorthodox form of rivalry but a rivalry nonetheless. When these two teams played against each other for the first time, it was a shear mismatch. Australia were the clear favorites against a relatively young and inexperienced Sri Lanka. However, the Lankans put up a good show with the bat and the aussies had to resort to bowling short and getting their players retired hurt in order to win the game. This was the beginning of a classical rivalry between a cricketing behemoth Australia and a more recently emergent force, Sri Lanka, a clash of cultures and of cricketing styles.
Over the years both the teams have played out some fascinating matches with players delivering scintillating performances like Aravinda De Silva's match winning knock in '96 final and Gilchrist's whirlwind century in the final of '07.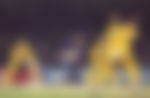 Despite repeated reassurances from the ICC and SLC ,Australia had refused to travel to Sri Lanka citing security concerns in the 1996 WC. The decision perhaps followed on from a fractious home summer in which Muttiah Muralitharan was called for throwing and a spiteful World Series finals series saw Glenn McGrath and Sanath Jayasuriya bump shoulders before the Sri Lankans refused to shake victorious Australian hands, citing poor sportsmanship.
Australia has a 3-1 win record against the Lankans in world cups. Their first win was in 1975. Sri Lanka levelled the scores in 1996 when they eventually went on to win the world cup, but the men in yellow again took the lead with victories in 2007 and 2015.
(The 2011 encounter between the two teams was washed out)
4.AUS v NZ
The best of neighbors are often the fiercest rivals on the sporting field. Australia and New Zealand have long gone head to head with each other in rugby union, and their cricket clashes too have spiced up the World Cups on many occasions  – where the two teams have produced enthralling cricket.
ADVERTISEMENT
Article continues below this ad
The Kiwi- Aussie world cup clashes have produced some of the best individual performances like Mathew Hayden's quickfire century in Grenada , 2007 or Shane bond's career best bowling figures of 6-23, Mark Waugh's match winning knock of 110 in Chennai 1996 and Martin Crowe's unbeaten century in 1992.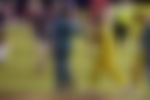 As a team, Australia has had the upper hand against New Zealand, having won 85 of the 125 One- Day Internationals so far. On the World Cup front too, it's 6-3 for Australia, who won against New Zealand twice in 1987, and once each in 1996, 2003, 2007 and 2011. New Zealand on the other hand were victorious in 1992, '99 and 2015.
ADVERTISEMENT
Article continues below this ad
Not long ago, Australians were like an older sibling who didn't take the Kiwis seriously. Yes there was good quality cricket whenever these two teams played, along with a friendly banter as well , but England were considered to be more 'predominant' rivals when it came to the big stage with the rivalry being far more intense.
In the recent times however, New Zealand have become a force to reckon with. The co-hosts are placed below the Aussies in ODI teams ranking but the kiwis have a real steel in their side now, specially after beating Australia and topping their group in pool A.